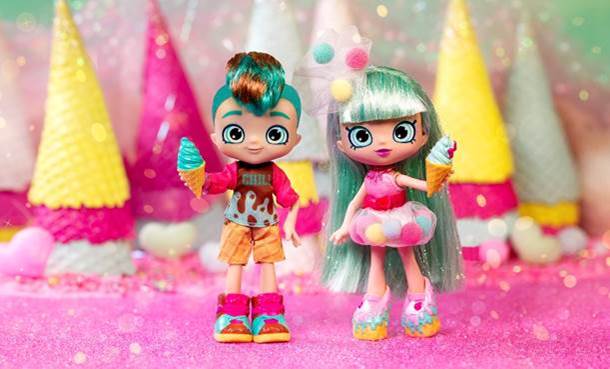 Moose Offers First Comic Con-Exclusive Shopkins Shoppies Boy Doll
Moose Toys introduces the first ever boy Shopkins Shoppies Doll, Chip Choc. Chip Choc will be sold in the Double Scoop Delight Exclusive pack during San Diego Comic Con (SDCC) at the UCC booth for $39.99. The pack will include an exclusive Peppa Mint with her long-lost brother Chip Choc. Only 1,500 units of this item will be available for purchase.
The company will also release 500 limited-edition Golden Collection Cutie Cars packs featuring premium Carot Cake and Donut Deluxe cars in glittering gold. The Cutie Cars will feature a premium die-cast finish.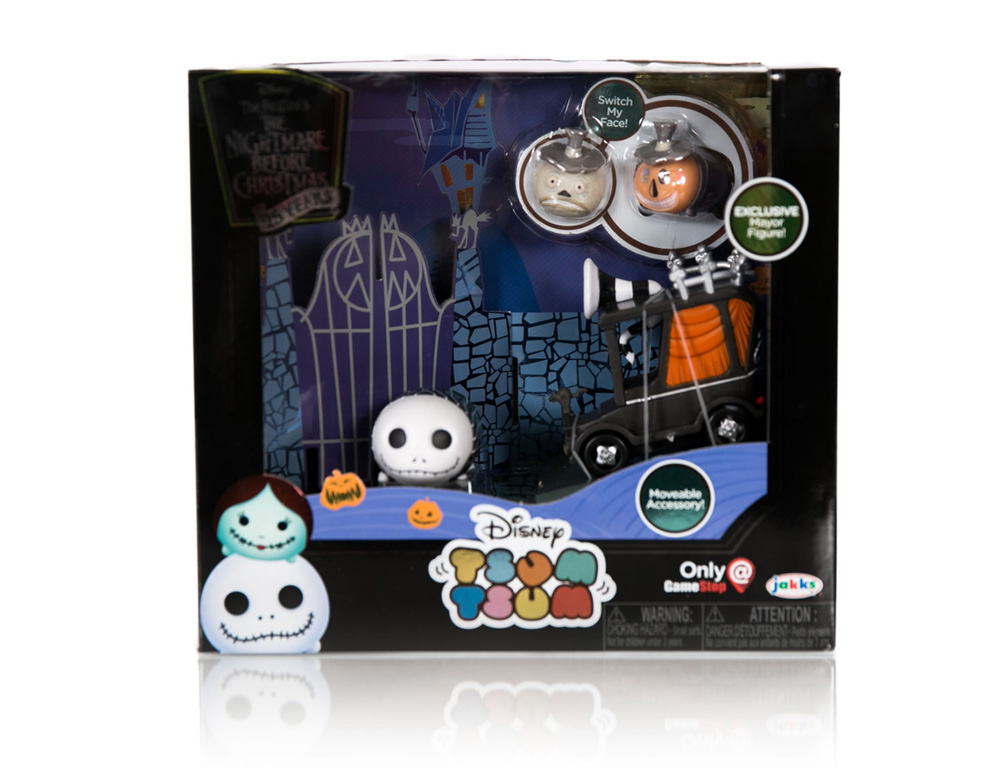 Jakks Pacific Debuts Game Stop-Exclusive Tsum Tsums at Comic Con
Debuting at Sand Diego Comic Con this weekend at the ThinkGeek booth, Jakks Pacific is showcasing two new Game Stop-exclusive Tsum Tsum sets.
The first set is the Disney tsum Tsum Tim Burton's The Nightmare Before Christmas set featuring an exclusive Mayor figure. It features one large Jack Skellington vinyl Tsum Tsum figure, the medium Mayor vinyl Tsum Tsum figure with interchangeable faces (happy and sad), plus a vehicle accessory with working wheels.
The second set is the Tsum Tsum Marvel The Infinity Gauntlet. This six-piece set features one large Thanos Tsum Tsum vinyl figure, a medium Hulk Tsum Tsum vinyl figure, three small Tsum Tsum vinyl figures (Dr. Strange, Spider-Man, and Thor), plus an Infinity Gauntlet accessory. The Infinity Gauntlet features a metallic finish and has a light-up feature to it.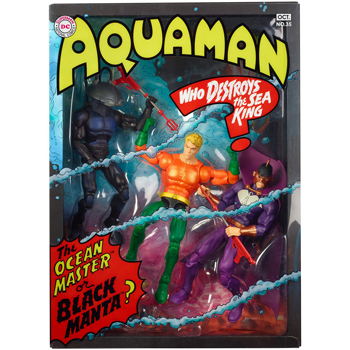 Mattel Unveils Comic-Con Exclusive Hot Wheels, Pokémon, DC Comic Product
This year, Mattel is rolling out a slew of SDCC exclusive items featuring some of some of the most iconic brands, such as Hot Wheels and DC Comics, while also debutting new items at the show.
In advance of the upcoming Aquaman movie, set for its debut this fall, Mattel has launched the exclusive DC Comics Multiverse Aquaman Between Two Dooms Figures 3-Pack. With this premium, exclusive three-pack, fans can recreate battles against DC's Black Manta. The six-inch Aquaman, Ocean Master and Black Manta figures each have 23 points of articulation, retro styling, and interchangeable hands for a variety of combat conditions. Ocean Master wears his signature cape, mask, and belt and wields a spear weapon.
Black Manta has three interchangeable, friction-fit eyepieces, a backpack, and a harpoon. The King of the Seven Seas Aquaman wears his classic scaled orange and green suit with yellow belt and green gloves.
Also from the DC Comics Muliverse comes the Hot Wheels DC Superman Action Comics #1. Eighty years ago, the world was introduced to Superman with Action Comics #1 and its riveting cover illustration of this legendary DC Super Hero powerlifting a sedan over his head. As a result, it became the most valuable and sought-after comic book in the world. To celebrate this moment, Hot Wheels debuts its die-cast version of this famous car in a 3-D-diorama featuring a new sculpt of the Man of Steel.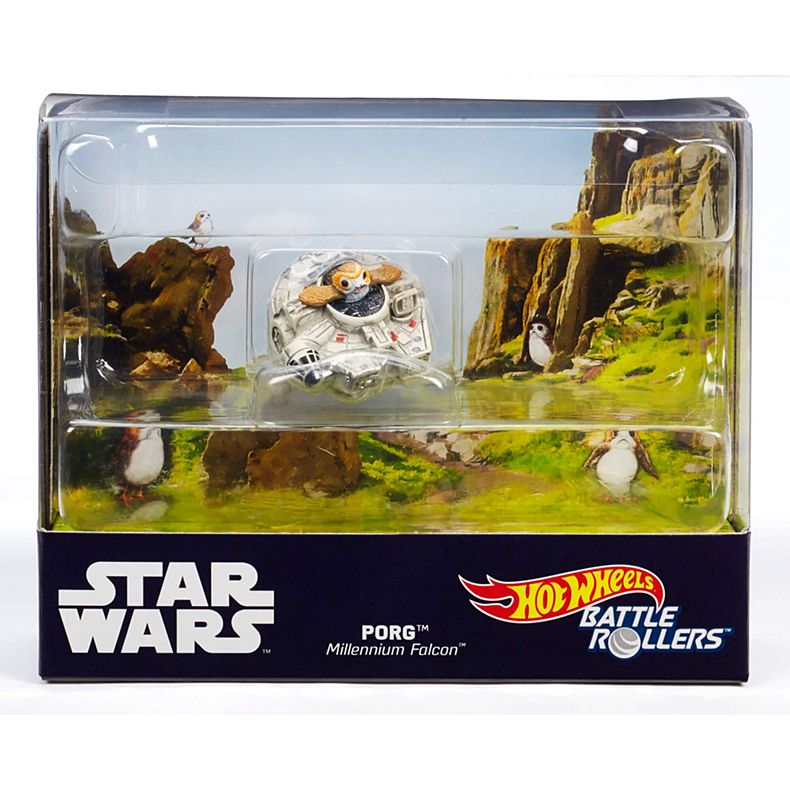 Additional SDCC exclusive Hot Wheels include the Hot Wheels Star Wars 2018 Porg Millenium Falcon and the Hot Wheels Marvel Thanos Helicopter. The Hot Wheels Star Wars 2018 Porg Millenium Falcon is a special edition Hot Wheels that puts the adorable Porgs inside the iconic Millennium Falcon as a detailed, die-cast Battle Roller. Hot Wheels Marvel Thanos Helicopter comes packaged inside of its own Cosmic Cube as Hot Wheels pays tribute to 1979's Spidey Super Stories #39 by recreating the legendary comic book vehicle, the Thanos Copter. The Copter is piloted by Thanos, the Mad Titan himself, while the die-cast helicopter features a real spinning main rotor and twin landing skids.
Pokémon fans can recreate the rare and mischievous Pokémon Gengar thanks to the exclusive Limited Edition San Diego Comic-Con 2018 Mega Construx Gengar figure. The figure is completely buildable, fully posable, and features its signature grin and glowing red eyes. The intricately engineered box showcases official Pokémon artwork, but it also hides a surprise—opening to reveal enchanting pop-up artwork of Gengar's previous evolutions, Haunter and Gastly.
In addition, Mattel is debuting new Masters of the Universe and WWE product at the show. This includes: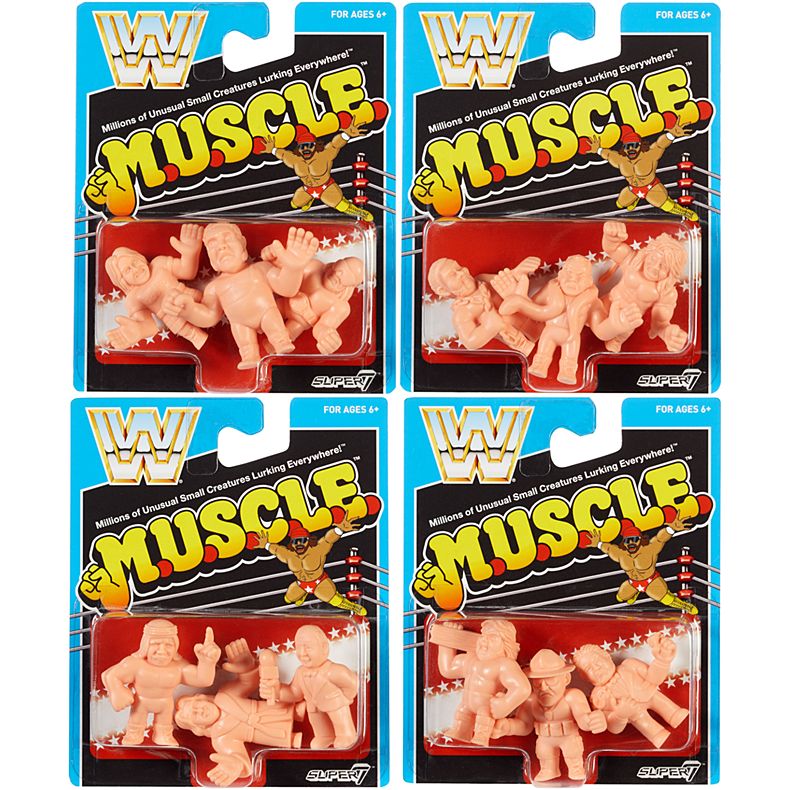 The return of the classic WWE M.U.S.C.L.E. Figure 3-Packs featuring fan-favorite WWE Legends.Each three-pack features three mini WWE M.U.S.C.L.E. figures with classic styling and retro packaging. Each WWE M.U.S.C.L.E figure is approximately two-inches tall and features an action-packed pose and highly detailed sculpt. Launching at Comic Con are 1) Macho Man Randy Savage, Andre the Giant and Rowdy Roddy Piper 2) Mean Gene Okerlund, Iron Sheik and Ric Flair 3) Jake The Snake Roberts, Junkyard Dog and Ultimate Warrior and 4) Sgt. Slaughter, Hacksaw Jim Duggan and Million Dollar Man.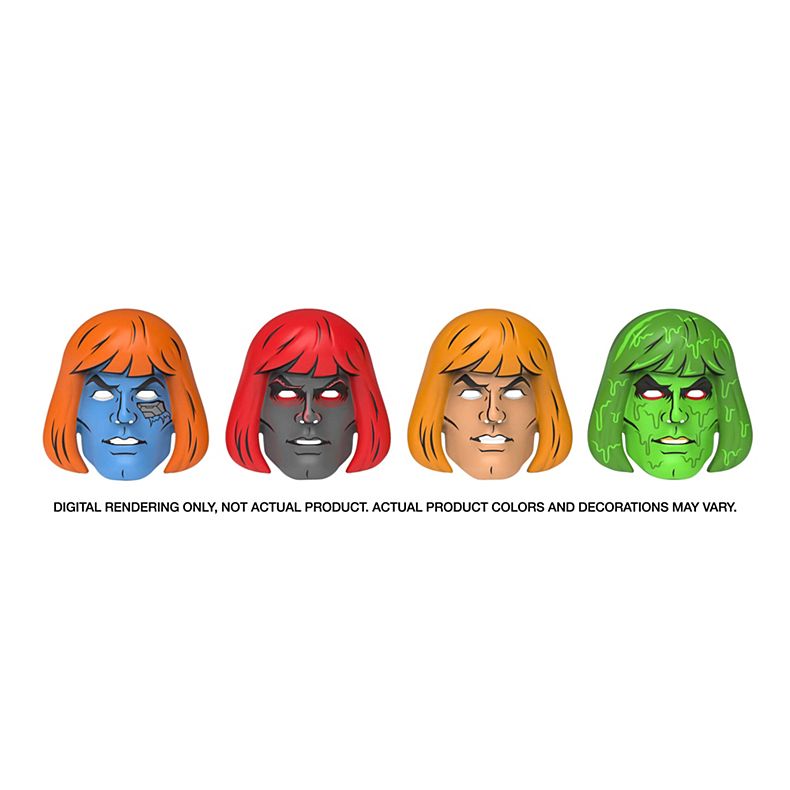 For Masters of the Universe new product will include roleplay items and apparel (Skeletor tote bag and Chris Faccone-illustrated T-shirt). The Masters of the Universe Princess of Power She-Ra Tiara is a regal crown made of EVA foam, with winged headdress shape, golden color, jewel tone centerpiece, and full ear regalia. The 10.75-inch tiara slides on and is held in place with an adjustable elastic band. The Masters of the Universe Character Masks are available in four styles: He-Man, Anti-Eternia He-Man, Faker, and Horde Zombie He-Man. They are sold separately as well as available in a four-pack. There is also a Masters of the Universe He-Man Belt of Power fanny pack.
Hasbro Goes Big for Comic Con 2018, Debuts Power Rangers as New Brand Owners
Hasbro returns to SDCC 2018, showcasing its portfolio of brands including Transformers, My Little Pony, Power Rangers, and Magic: The Gathering, as well as partner brands Star Wars and Marvel from Disney. Hasbro's 2018 lineup will be showcased throughout the convention delivering epic experiences for fans of all ages with a showcase of product exclusives, panels, autograph signings, and never-before seen clips of upcoming entertainment.
Transformers roll out to San Diego Comic-Con to get franchise fans excited to #JointheBuzz in anticipation of the December theatrical release of Bumblebee. Paramount Pictures will hold a special Bumblebee panel at 5 p.m. on Friday, July 20th at Hall H with appearances by director Travis Knight and cast members Hailee Steinfeld, John Cena and Jorge Lendeborg Jr. The actors will also take part in an autograph session that will be held in the Hasbro booth on Friday. This is the first time a Transformers film will be at San Diego Comic-Con. In addition, the Transformers brand panel, held from 11 a.m.-12 p.m. on Thursday, July 19th, will give attendees an opportunity to hear about new Transformers toys and products that have yet to hit store shelves. Products inspired by BumbleBee will highlight new figures in the Genertaion Studio Series collection and the anticipated Generation War for Cybertron Trilogy line. Attendees can also catch a sneak peek of the new animated series Cyberverse and learn more about the Cyberverse toy line.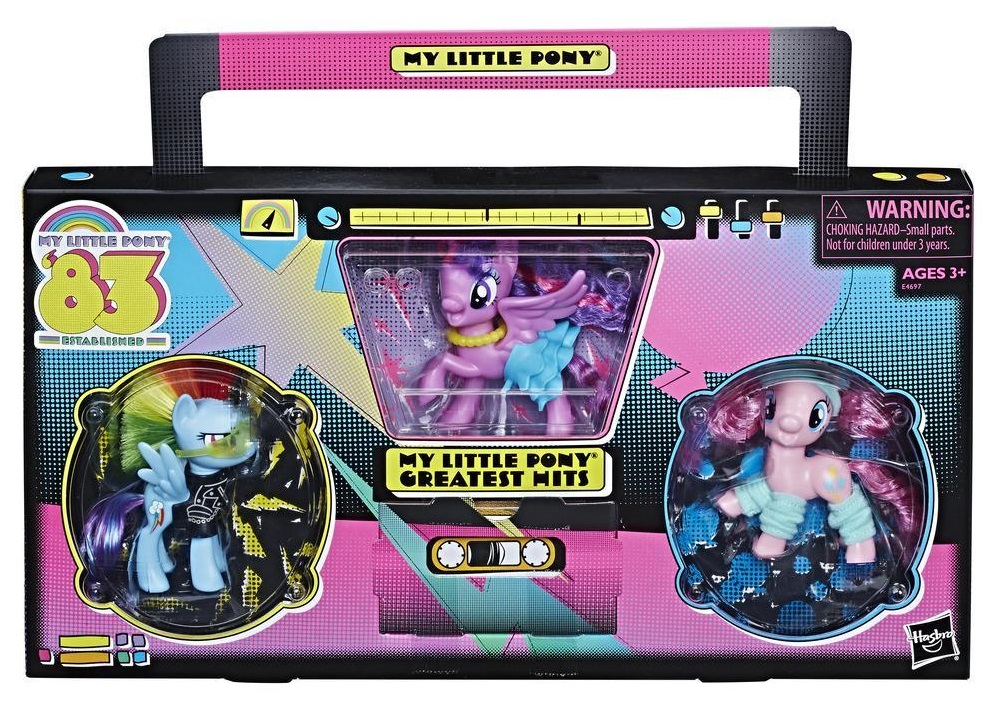 This year, My Little Pony will give fans a glimpse behind the curtain with the cast and creatives of My Little Pony: Friendship is Magic and My Little Pony Equestria Girls as they share behind-the-scenes details of the making of the animated series. Fans will also get to experience exclusive footage from both series, followed by a Q&A with the creatives and stars including Tara Strong, Cathy Weseluck, Andrea Libman and a special guest. The My Little Pony panel will be held at 10 a.m. on Friday, July 20th. At the My Little Pony brand booth, celebrate 35 years of friendship while paying homage to the 1983 heritage with an exclusive My Little Pony Gretest Hits set. The set features your favorite pony friends reimagined in 80s-inspired styles with only 1,983 available for purchase at San Diego Comic-Con in the Hasbro Toy Shop Booth. Fans can get digitally ponified, enjoy special stage events, receive an autograph signing featuring the My Little Pony: Friendship is Magic voice talent, and experience a live drawing session with IDW artists, plus giveaways and more.
Hasbro also brings the Power Rangers to SDCC as its new brand owners. Jason David Frank (aka Tommy Oliver) will make a special appearance in the Hasbro booth for an autograph signing session. Fans will also have the opportunity for a photo with the original White Ranger costume, including the legendary Saba, from the original Mighty Morphin Power Rangers season. In anticipation of the recently announced upcoming 2019 season, Beast Morphers, there will also be photo opportunities with the Power Rangers in their new Beast Morphers suits.
This year, Magic: The Gathering fans will be offered a series of high profile autograph sessions at the Hasbro booth with Head Designer Mark Rosewater at 1:15 p.m. on Friday, game designer James Wyatt at 2:30 p.m. on Saturday, and artist Terese Nielsen at 3:30 p.m. on Sunday. Nielsen is the illustrator for the five Planeswalker cards in the Comic-Con 2018 Timeless Legends card set.  Rosewater will also appear at a one-man panel on Saturday at 6:30 p.m. in Room 25ABC in which he re-creates his popular blog about Magic: The Gathering, Blogatog, and participates in an audience Q&A.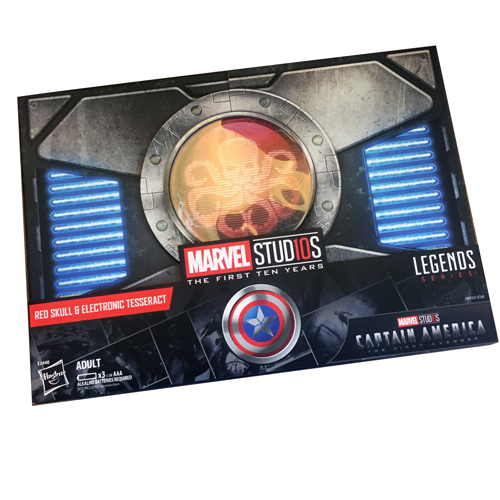 On Saturday, July 21st at 4 p.m., Hasbro and Marvel product experts come together to discuss some news around Hasbro's Marvel Legends action figure line during the Hasbro Marvel panel. Attendees will also get a sneak peek of upcoming, Marvel action figures. Attendees can also channel their inner Thanos at the Hasbro booth as they step inside a larger-than-life Marvel Legends Thanos blister pack for photo opportunities, wielding the Marvel Legends Electronic Infinity Gauntlet. To celebrate a decade of Marvel Studios' films, the Hasbro Marvel team will also host Marvel Studios: The First Ten Years trivia sessions, testing the knowledge of Marvel super fans.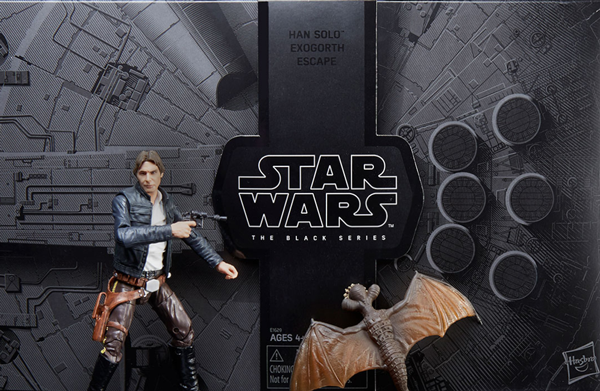 The Hasbro and Lucasfilm teams will also discuss what's coming soon during the Hasbro Star Wars panel on Friday, July 20th from 1-2 p.m. Attendees will get an in-depth look at the latest product offerings of the hasbro Star Wars line and there may also be a few surprises. Jedi-in-training are invited to partake in lightsaber training sessions at the Hasbro booth with specially trained lightsaber experts. Attendees will also have the chance to participate in a Star Wars cosplay and impression contest, and more. This year's diorama build features the latest figures from the Star Wars The Black Series line. Fans can also sit in a partial replica of the 1979 Millennium Falcon toy photo opportunity.
Cartoon Network Features Its Hot Show with Exclusive Product, Panels for Comic-Con Fans
Cartoon Network is offering fans an immersive Steven Universe experience, a celebratory homage to Adventure Time, along with additional signings, panels, and exclusive product offerings.
Inspired by the illustrious mythology of Steven Universe, this year's booth will greet fans with large, iconic figures of the Crystal Gems above a crystal landscape. A screen embedded in the crystal will show what's waiting inside: the chance to be in an epic parallax scene with their favorite characters. Kicking off today, July 19, Grammy winner and voice of Steven Universe's Garnet, Estelle, joins show creator Rebecca Sugar and her friends from the Dove Self-Esteem Project for a conversation about the importance of inclusion and body positivity that the series has been celebrated for.
Adventure Time fans can gear up for Friday, July 20 as the cast and crew comes together in the Indigo Ballroom for its final panel. Celebrate Cartoon Network's longest running series with live music, special guests, and a few mathematical surprises.
On Saturday, July 21, meet back in the Indigo Ballroom for Cartoon Network's official Steven Universe panel, complete with musical performances, never-before-seen clips and appearances. Cartoon Network's inaugural Drawing on Inspiration panel will feature creators from OK K.O.! Let's Be Heroes, Craig of the Creek, We Bare Bears, Summer Camp Island, and Victor and Valentino. Exclusive signing posters will be available at each panel's respective signings. Cartoon Network's annual Best Summer Ever Costume Ball also returns, offering kids of all ages a chance to dress up as their favorite show character. Other series featured at San Diego Comic-Con include Unikitty! and DC Super Hero Girls.
Cartoon Network has partnered with key licensees to offer attendees official SDCC-exclusive consumer products featuring characters from beloved franchises Steven Universe, Adventure Time and The Powerpuff Girls.
For Steven's Universe, product includes a limited release Steven Universe Sketchbook from Insight Editions, Steven Universe Zagwear Exclusive Plush (UCC Distributing, Inc.), and Steven Universe Cookie Cat Original Print T-Shirt (For Fans By Fans).
For Adventure Time, SDCC exclusive product includes Adventure Time exclusive vinyl featuring tracks "Friends Don't Fight" and "Manlorette Party" from Mondo, Adventure Time: Beginning of the End #1 from BOOM! Studios, and an early Comic Con preview of the exclusive Adventure Time Coloring Book
from Dark Horse.
Titan Entertainment will also offer its first SDCC exclusive The Powerpuff Girls Titan Figures 3-Pack.
Playmates Toys Showcases Classic Brands TMNT, Voltron at SDCC
Playmates Toys will continue to offer its fans exclusive products featuring iconic Comic Con hit brands, Teenage Mutant Ninja Turtles and Voltron.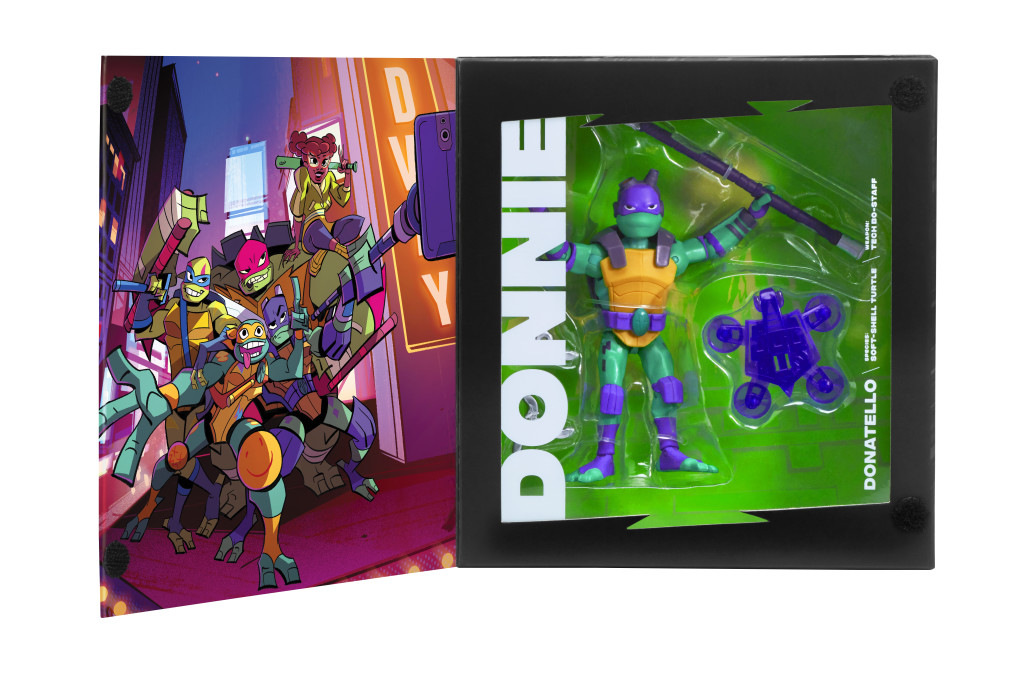 Playmates Toys, the longtime master toy licensee for the Teenage Mutant Ninja Turtles, will offer four San Diego Comic-Con exclusive figures that are based on Nickelodeon's brand-new animated series, Rise of the Teenage Mutant Ninja Turtles. Each figure will retail for $30 and will be available from Thursday to Sunday (July 19-22) at Nickelodeon's booth, #4113. The individually sculpted figures come in a protective "fifth panel window box" that will be placed in a 2018 San Diego Comic-Con box that features each Turtle's name. The figures range in height from 4.25-inches for Michelangelo, to 4.75-inches for Raphael, with Donatello and Leonardo each standing at 4.5-inches tall. Each figure has 13 points of articulation and includes new core weapon accessories and additional decoration, details, and accessories.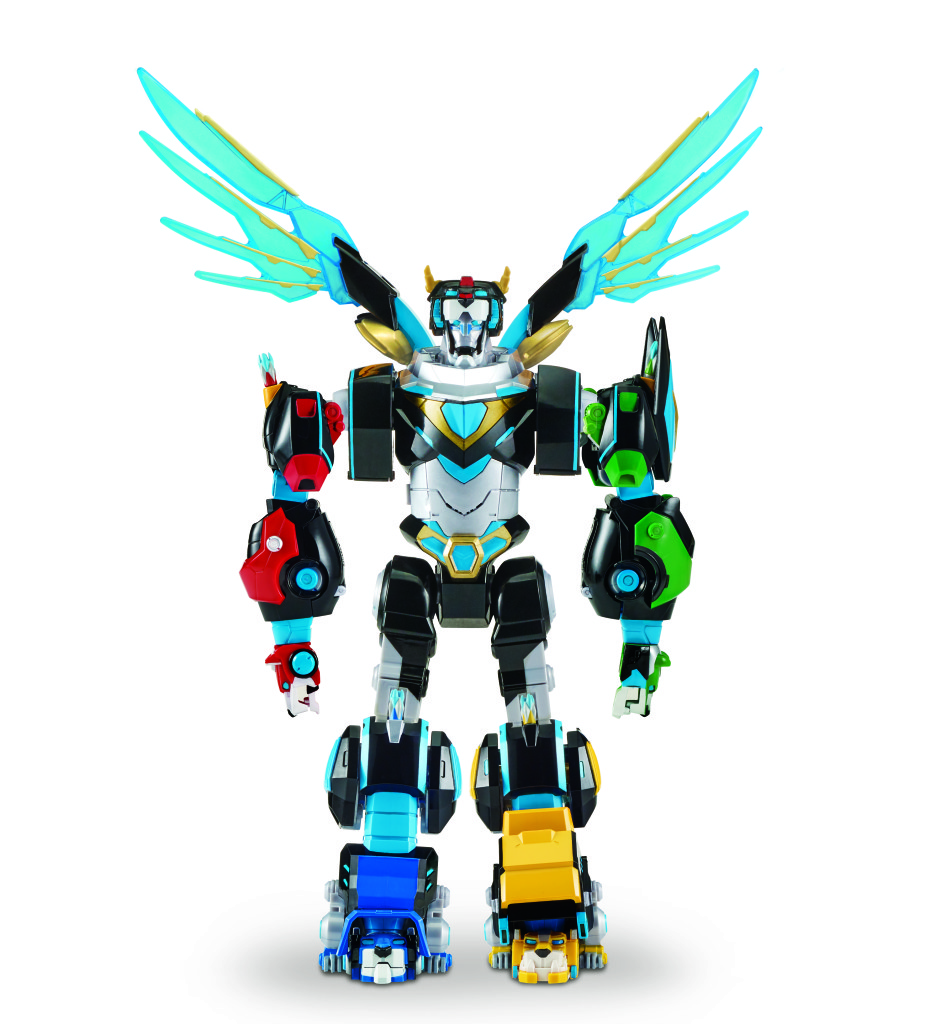 The SDCC Exclusive Voltron Hyper-Phase Legendary Lion Assortment Set from Playmates Toys features the Hyper-Phase Legendary Lions figures. These figures are fully articulated, with unique projectile launchers for stand-alone play, but together they transform and combine to form a 16-inch fully articulated Voltron figure. Each Lion has all new designs, is highly articulated and includes a unique speeder and pilot. This five-piece box set will be available from the following Comic Con vendors: ThinkGeek/Gamestop (Booth 3349), Toynk Toys (Booth 815/4437), Entertainment Earth (Booth 2343), and Trendsetters/Sure Thing Toys (Booth 4730).
Mega Man Gears Up for New Series' Launch at SDCC
DHX Media gears up for the premiere of the new animated series Mega Man: Fully Charged, an original co-production with Dentsu Entertainment USA, Inc. at SDCC 2018.
Comic-Con attendees will be among the first to get a peek at the all-new series during the Mega Man: Fully Charged panel taking place on Friday, July 20, 6-7 p.m. Along with an exclusive episode premiere from the series, the panel features Capcom's Kazuhiro Tsuchiya (video game producer of Mega Man 11, Asura's Wrath), Logan McPherson (DHX Studios, vice-president of creative & animated productions: Slugterra, The Deep, and Cloudy with a Chance of Meatballs the series) and Man of Action Entertainment's Joe Casey and Steven T. Seagle (executive producers and story editors: Mega Man: Fully Charged), who will provide a behind-the-scenes look into the creative process of reimagining this classic property for the next generation.
Other Mega Man: Fully Charged Comic-Con highlights include: Event exclusive merchandise from Toynami, limited-edition Mega Man: Fully Charged artwork by pop artist Jose Emroca Flores (Booth #4722), and a WildBrain Mega Man: Fully Charged fan hub launching on YouTube.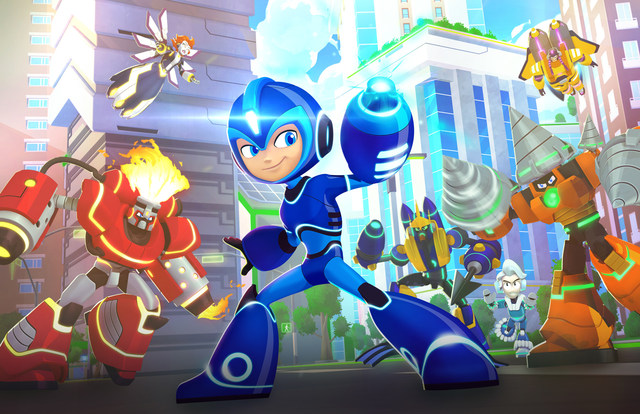 Starting August 5, fans can tune in every Sunday to see Mega Man: Fully Charged on Cartoon Network in the U.S. Ten episodes will also be available on the Cartoon Network app and various TV providers' VOD and on-demand streaming platforms in the US commencing Friday, August 3. Mega Man: Fully Charged, which is based on the legendary Capcom Mega Man video game franchise, will make its Canadian debut on DHX Television's Family Channel in fall 2018. Man of Action Entertainment (Ben 10, Generator Rex, and the creators of the characters and team featured in Big Hero 6) serve as executive producers and story editors on the series.