1-800-FLOWERS.COM Launches Goodsey
1-800-FLOWERS.COM has launched Goodsey, a new destination for gifting featuring a carefully curated selection of unique items across a broad spectrum of product categories. Goodsey aims to help shoppers find the perfect gift—for others or for themselves.
The launch reflects the company's ongoing investments in its Celebrations platform and the advancement of its strategy to provide a one-stop shop for all gifting occasions. Goodsey is the third new brand the company has added to its portfolio within the past year.
Goodsey's offerings span tabletop, home décor, outdoor living, kids, pets, art, jewelry, personal care, customizable fragrances, gourmet, and other categories. With a range of gift-giving items at a variety of price points, shoppers can search the site for occasions such as birthday, anniversary, sympathy, congratulations, get well and just because. Suggestions are also provided for Thoughtful Gestures, featuring Gifts Under $20, as well as higher-priced Indulgences to spoil the gift recipient.
The company's Celebrations Passport loyalty program, which offers members free standard shipping and no service charge for one full year on purchases made across the company's family of brands, is now available to Goodsey customers.
American Greetings Rebrands as Cloudco
American Greetings Entertainment is formally changing its name to Cloudco Entertainment. The name change follows a recent spinoff from the former division of American Greetings into its own stand-alone company.
Long-time owners, the Weiss family, retain 100-percent ownership of Cloudco Entertainment, and all current key Cloudco executives and management remain in place. In addition to the ownership of intellectual properties, Cloudco will continue with all of the former American Greetings Entertainment marketing initiatives, content development and production activities, and consumer product programs and partnerships.
Cloudco Entertainment is the intellectual property, entertainment and outbound licensing company and owners of kids brands including Care Bears, Holly Hobbie, Madballs, Buddy Thunderstruck, and Tinpo. With several soon-to-be announced productions and licensing partnerships, Cloudco Entertainment is currently working on the production of an all-new Holly Hobbie live-action TV series with Aircraft Productions and Wexworks Media for Hulu, Family Channel in Canada, and The Universal Kids Channel; Tinpo, an all-new animated series produced for Cbeebies in partnership with OLM/Sprite Animation and Dentsu Inc.; and has a soon-to-be-announced Care Bears live-action/animated feature film in development with a major Hollywood studio.
Disney Fetes Mickey's 90th in New York, Beyond This Fall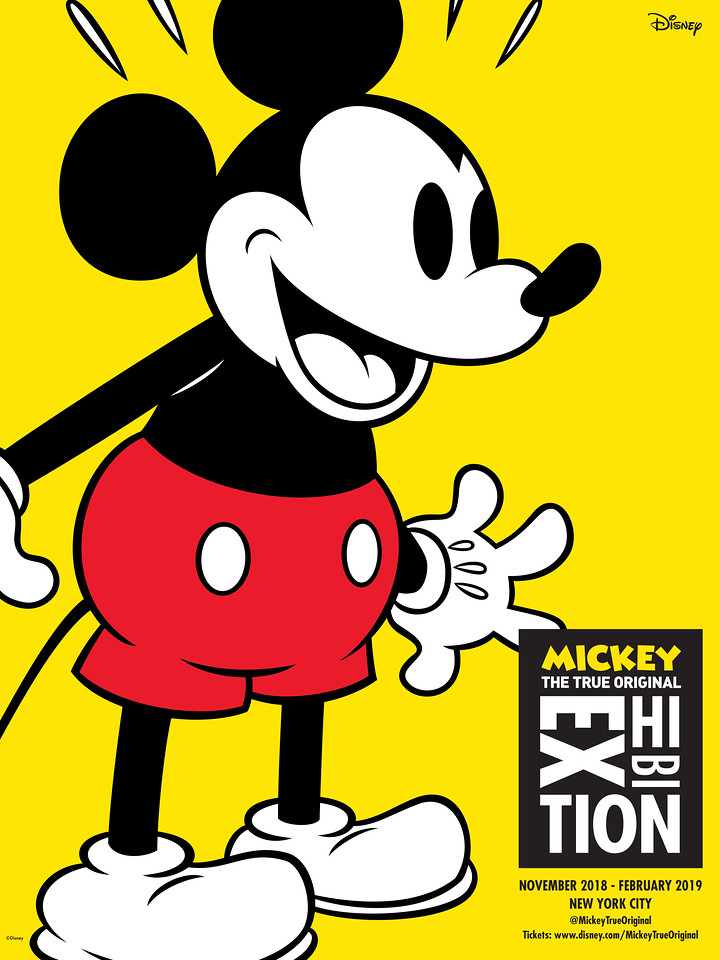 Mickey: The True Original Exhibition, an interactive art exhibit, will open in New York in honor of the 90th anniversary of Mickey Mouse. To begin the 90-day countdown, new brand and product collaborations spanning fashion, food, consumer electronics, toys, accessories and more are now available worldwide.
Mickey: The True Original Exhibition is an immersive, pop-up art exhibition inspired by Mickey's status as a "true original" and his global impact on popular culture and art. From his beginning in black and white in Steamboat Willie to the technicolor world of more than 100 cartoon shorts, exhibition guests will step into a journey of Mickey moments reimagined.
Curated by designer Darren Romanelli, the exhibit will feature exclusive original artwork from contemporary artists including Kenny Scharf, Amanda Ross-Ho and Shinique Smith, with more artists to be announced in the coming weeks. For more information about the exhibit, click here. Before the official opening in November, three artists will preview their installations in three pop-up locations across the country. The installations pay tribute to three iconic pieces of Mickey Mouse merchandise that have withstood the test of time: the Mickey Mouse watch, T-shirt, and plush.
New 90th Anniversary product collections launch this week and beyond include collaborations with fashion and footwear brands such as Forever 21 and Vault by Vans, luxury candy boutique Sugarfina, Brooklyn-based ice cream company Ample Hills Creamery, along with new capsule collections available exclusively at Disney stores and shopDisney.com, commemorative titles from Disney Publishing Worldwide, a line of plush and toys by Just Play, and a new Mickey Mouse Brickheadz figure from LEGO. Earlier this year, Target released a Mickey Mouse collection that spanned apparel for the entire family, treats for pets, toys, summer entertaining pieces, bedding, beach and beauty gear and more, and just last month Marc Jacobs released a series of pieces all inspired by the world's most iconic mouse.
Walt Disney Animation Studios will celebrate Mickey's cartoon legacy with the release of Celebrating Mickey featuring 13 classic short films on digital and Blu-ray this fall.
Disney Parks & Resorts will also celebrate Mickey's 90th birthday with a series of events at all sites around the world, including World's Biggest Mouse Party, a limited-time, global celebration of Mickey and Minnie.