Adobe Analytics Data: Cyber Monday Broke Online Sales Record with $7.9 Billion
Adobe released its 2018 online shopping data for Cyber Monday and the holiday week overall. Cyber Monday is projected to hit $7.9 billion by the end of the day, making it the largest online shopping day of all time in the U.S. This represents a 19.7 percent increase year-over-year (YoY) as of 7 p.m. ET on November 26. In comparison, Thanksgiving Day and Black Friday brought in $3.7 billion (28 percent growth YoY) and $6.2 billion (23.6 percent growth YoY) in revenue, respectively. Saturday and Sunday, November 24 and 25, set a new record as the biggest online shopping weekend in the U.S. ($6.4 billion) growing faster than Black Friday and Cyber Monday with more than 25 percent on each day.
The full season thus far (November 1–26) drove $58.5 billion in online sales, a 19.9 percent increase, with every day generating more than $1 billion. Buy Online, Pickup In-Store (BOPIS) over the weekend saw a record 50 percent increase YoY. As the online and offline retail experience continues to blend, retailers with physical stores drove 28 percent higher conversions online.
Top sellers on Cyber Monday included the Nintendo Switch, Little Live Pets, Red Dead Redemption 2, LG TVs, drones (DJI, Air Hogs, Sky Viper), Dell laptops, FurReal Pets and Amazon Echo devices. Revenue from smartphones will hit $2.1 billion on Cyber Monday ($1.4 billion in 2017), making it the highest ever at 48.1 percent growth YoY, while smartphone traffic share grew 16 percent. Mobile overall represented 51.4 percent of site visits (43.6 percent smartphones, 7.8 percent tablets) and 34 percent of revenue (26.3 percent smartphones, 7.7 percent tablets), making it the first Cyber Monday where more than half of visits came from mobile. Additional findings include:
Golden Hours of Retail: Shoppers are taking advantage of final Cyber Monday deals before heading to bed. The three hours between 10 p.m. and 1 a.m. ET on Cyber Monday are expected to drive $1.7 billion in online sales, roughly $300 million more than an average full day during the year.
Biggest Discounts: Black Friday saw the best deals for televisions (prices down 18 percent) and computers (17.8 percent). On the Sunday before Cyber Monday, shoppers saw some of the best deals for toys (31.6 percent). We expect the biggest discounts for furniture and bedding (14 percent) to happen on Giving Tuesday.
Out-of-Stock Levels: 2.4 percent of product page visits saw an out-of-stock message on Cyber Monday, up over a season average of 2.1 percent. This cost retailers up to $187 million in potential sales. In comparison, Thanksgiving saw 3.3 percent and Black Friday saw 2.8 percent, costing retailers up to $120 million and $177 million, respectively.
Top Cities by Spend: Denver had the biggest shopping baskets since Thanksgiving with orders averaging $163, followed by $157 in San Francisco, $156 in New York, $156 in Portland and $154 in the Seattle/Tacoma area. The nationwide average is $138, up 6.1 percent YoY as shoppers have gotten more comfortable buying more and bigger ticket items online.
Main Sales Drivers: On Cyber Monday, direct website traffic ranked highest for driving revenue at 25.3 percent share of sales (down 1.2 percent YoY), followed by paid search at 25.1 percent (up 7.4 percent YoY), natural search at 18.8 percent (down 2.8 percent) and email at 24.2 percent (up 0.5 percent). Similar to past years, social media continued to have minimal impact on online sales at a 1.1 percent share.
Large Versus Small Retailers: Large retailers ($1 billion or more in annual e-commerce revenue) saw 6 percent higher conversion rates on smartphones, a sign that investments in improving the mobile shopping experience are paying off. Smaller retailers, offering more specialized products, were better at getting shoppers to close sales via desktops with 7 percent higher conversions.
Adobe leverages Adobe Sensei, Adobe's artificial intelligence and machine learning technology, to identify retail insights from trillions of data points that flow through Adobe Analytics and Magento Commerce Cloud, part of Adobe Experience Cloud. Adobe Analytics analyzes one trillion visits to U.S. retail sites, 55 million SKUs and 80 of the largest 100 U.S. web retailers* – more than any other technology company. Adobe's analysis spans large, medium and small retailers across more than 50 merchandise categories, powered by Magento Commerce Cloud, to provide an accurate view of online shopping in the U.S. Companion research is based on a survey of more than 1,000 U.S. consumers in October 2018.
Media Co. Kedoo Entertainment Launches Kedoo Originals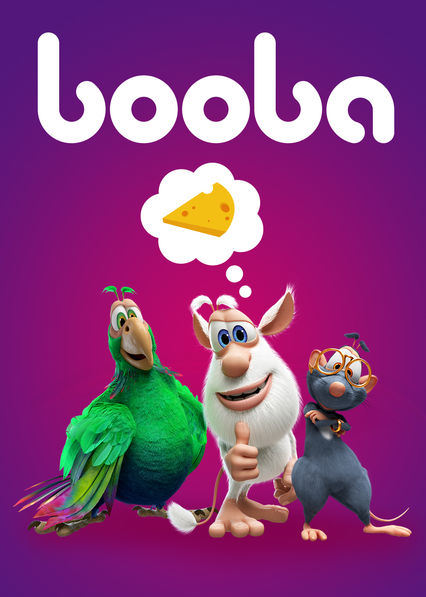 Kedoo Entertainment, a global media company specializing in digital content distribution and analytics, launches Kedoo Originals, a new programming slate of original shows that Kedoo will acquire, develop, co-produce, and distribute across digital platforms. Kedoo Originals will become part of Kedoo Entertainment, a platform that represents major news channels, production companies, animation studios, and content creators. Kedoo Originals reflects the company's continued growth strategy to build and develop its expertise in connecting digital audiences with great content.
Kedoo Originals will be led by Olivier Bernard, COO Kedoo Entertainment. Bernard and his team will initially focus on investing in the acquisition of children's animated content, and develop and co-produce shows for a range of digital platforms such as Netflix, Amazon, YouTube, Roku, Yandex, and Dailymotion.
Bernard said: "The launch of Kedoo Originals at the Asian Animation Summit today marks our growing commitment to connect audiences around the world with great entertainment. Asia is home to some of the most innovative and creative content and we look forward to discovering shows that resonate with a more connected digital audience."
The news follows an announcement made by Kedoo Entertainment earlier this year for  new distribution and licensing deals for 3D Sparrow's animated children's program Booba, along with a two-year worldwide agreement with Netflix, which is now streaming the non-dialog series.
Tony Hawk Launches Brand Agency, D/CAL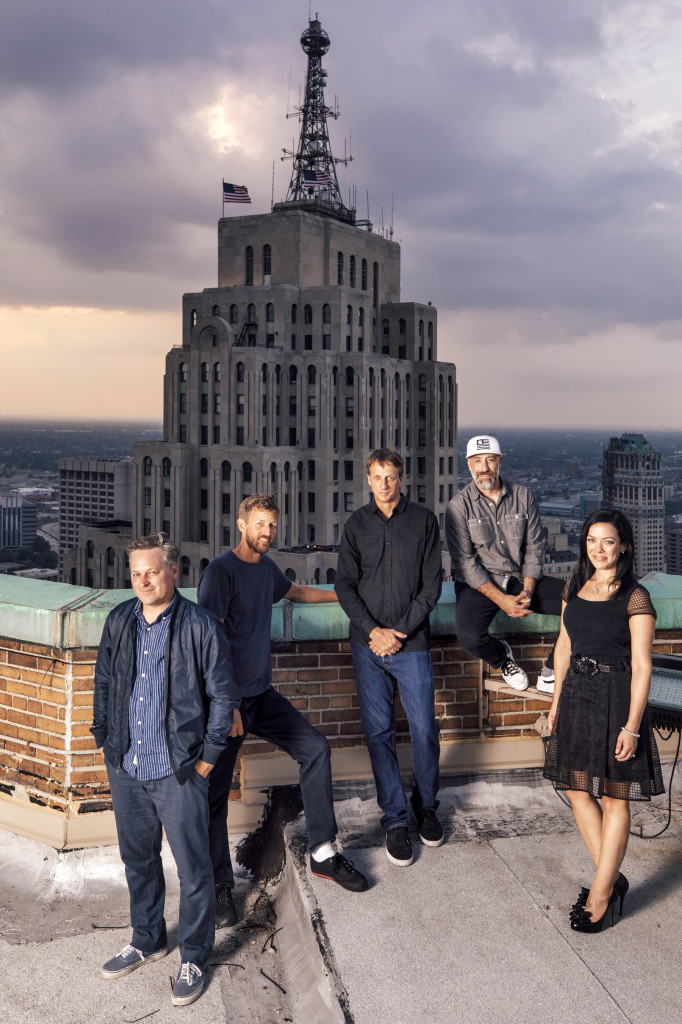 Tony Hawk launched D/CAL, a hybrid brand consultancy and creative agency, with co-founders Adam Wilson (Carhartt, McGarryBowen), Jared Prindle (Tony Hawk Inc., 900 Films), and Ryan Maconochie (Arc, Leo Burnett, Trisect). With a diverse team of agency execs, brand marketers, cultural entrepreneurs, and a growing network of creators, D/CAL aims to help solve an equally diverse spectrum of business problems. "As the next generation continues to favor meaningful brands, the ones that can reconcile cultural relevance with commercial success will endure," says Wilson. "We're here to help make that happen." The company, with offices in Detroit and San Diego, offers a full suite of brand consultancy and agency services, but branches outside of industry norms by involving strategic and creative minds from outside the agency world, starting with D/CAL's co-founder, Tony Hawk. The firm features four integrated components: A Brand Consultancy delivering a range of actionable, insight-driven strategies which include: purpose-driven brand planning, product/service innovation, "brand as publisher" consultation, and optimization of their client's in-house capabilities. A Cultural Advisory Board (CAB) that includes a a diverse, independent group from key categories that collectively influence culture at-large. CAB Directors Rick Williams (Burn Rubber) and Cathy Goodman (Skateistan, Tony Hawk Foundation) oversee the eclectic group that includes Atiba Jefferson (HipHop, Skate, Pro Sports Photographer), Paul Blair (DJ White Shadow, Producer for Lady Gaga), Joe Gall (Adventure Photographer), Jessica Murnane (One Part Plant), and Jon Gray (Ghetto Gastro). A Creator Network through a re-imagined briefing process designed specifically for collaboration with next-generation creators who, by and large, have never seen a marketing brief. Specialized Partners, from an in-house partnership with Hawk's production company 900 Films (www.900films.com), to a preferred partnership with the app development shop, Detroit Labs (www.detroitlabs.com). Current D/CAL clients include Michigan-based DROUGHT (https://droughtjuice.com/) and HoMedics (https://www.homedics.com/), San Diego-based Tony Hawk Foundation (www.tonyhawkfoundation.org), and Chicago-based CityBase (https://thecitybase.com/).