Dart Zone, the leading and preferred dart and blaster brand in the pro blaster community, is calling all blaster enthusiasts (14 years and older) to test their mettle on the battlefield of the Dart Zone Pro Tournament and be named the reigning Champion in this emerging sport. The winning team will take home the $10,000 grand prize and ultimate bragging rights as rulers of the foam dart world.
In partnership with Foam Pro Tour and Drac Thalassa, qualifier rounds are already underway, with the next event taking place on April 23, in Moorestown, New Jersey. Together, Dart Zone and Drac are looking for the top players to compete in the epic qualifier showdowns across the country. The top two teams from each Foam Pro Tour qualifier will advance to the finals and compete for cash prizes in the ultimate Dart Zone Pro Tournament end game at in Rochester, NY, July 2022.
"I am thrilled to see how the competition plays out with the new format we've put together," said YouTube personality and dart-blasting expert Drac Thalassa. "People are travelling from all over the Country to compete in these pro-level tournaments, and what we are creating here is really the beginnings of a new sport sensation. We are taking foam blasting from an underground hobby to a pro-level competition."
In addition to the first-place team taking home $10,000 and a championship medal, the second-place team will be awarded $4,000, while the third-place team will leave with $1,250. The top two teams from each qualifier will also earn custom-designed Dart Zone Pro Tournament team jerseys, so they can look as Pro as they'll feel when battling for the championship title. While players can use whatever blaster they choose in the Foam Pro Tour Qualifiers, each player will be provided a Dart Zone Pro Blaster to use in the final competition, the Dart Zone Pro Tournament, for a level playing field. Players will take home their Dart Zone blasters after the event.
Foam dart hobbyists often modify off-the-shelf blasters with 3D printed accessories to achieve a higher level of playing power. Dart Zone is the first foam blaster brand to deliver pro-level performing darts and blasters right out of the box. The company has built a strong relationship with their fans through listening and engaging with community feedback.
"With Dart Zone, community comes first. Our brand was built on listening to the players, recognizing a need, and delivering beyond expectation. The excitement and passion of the foam dart community motivates us to continue to strive for excellence in everything we produce," said Bryan Sturtevant, Vice President of Sales, Prime Time Toys International/Dart Zone.
If you think you have what it takes to be the #Only1Pro and champion, visit DartZoneBlasters.com to learn more about entering the Dart Zone Pro Tournament.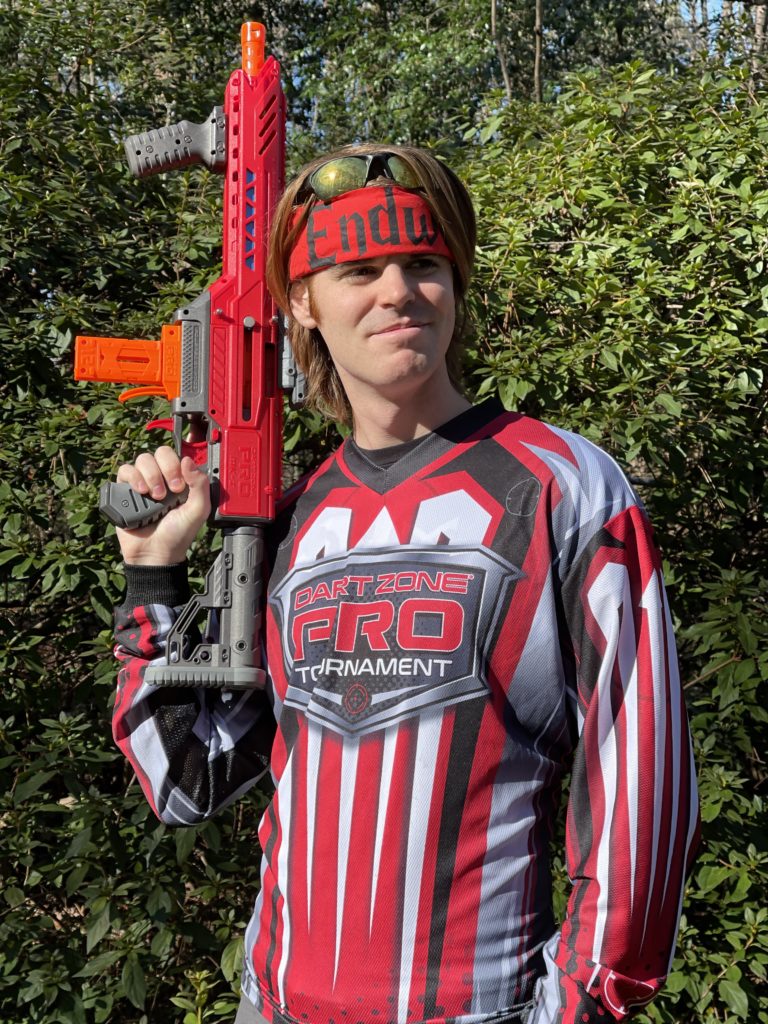 Drac Thalassa – YouTuber and Dart-blasting Expert