Fred Rogers Productions, the award-winning children's entertainment company behind the well-loved, Emmy-winning PBS KIDS series Daniel Tiger's Neighborhood, Odd Squad, and Peg + Cat as well as the newest hits, Donkey Hodie and Alma's Way, has named Aleya Crable Jennings Director of Corporate Sponsorships and Individual Giving. Jennings, who reports to company President and CEO Paul Siefken, will direct corporate and individual fundraising efforts to help Fred Rogers Productions continue to realize its education and social missions.
"Aleya is an accomplished professional with extensive experience orchestrating multifaceted campaigns and innovative solutions for clients," said Siefken. "I'm looking forward to working with her to build upon our relationships with corporate sponsors and donors in support of our work for children and families."
"I'm so excited to be part of the 'Neighborhood,'" said Jennings. "I've long admired Fred Rogers Productions for its quality programming that has been such an important part of children's lives for generations. I'm thrilled to join the organization and help ensure that its programming and community outreach initiatives continue to serve kids and families everywhere."
In her new role, Jennings is responsible for both corporate sponsorships and individual giving programs. She will assist Siefken in developing and implementing a comprehensive corporate sponsorship strategy as well as cultivate and manage ongoing donor relationships, among other duties.
Prior to joining Fred Rogers Productions, Jennings was Associate Vice President, Group Account Director at Gatesman, a fully integrated, independent marketing communications agency. Before that, she was a senior marketing specialist at PNC, a financial services company. The award-winning Pittsburgh resident was among the 2021 40 Under 40 by Pittsburgh Magazine and the Pittsburgh Urban Magnet Project (PUMP), an organization that aims to make Pittsburgh a dynamic and diverse community; and she was inducted into the 2019 40 Under 40 Who's Next: Communicators class by Pittsburgh newsletter The Incline.
Jennings holds a Master of Arts in Women and Gender Studies from DePaul University, Master of Science in Integrated Marketing Communication from Roosevelt University, and Bachelor of Science in Communications Media from Indiana University of Pennsylvania.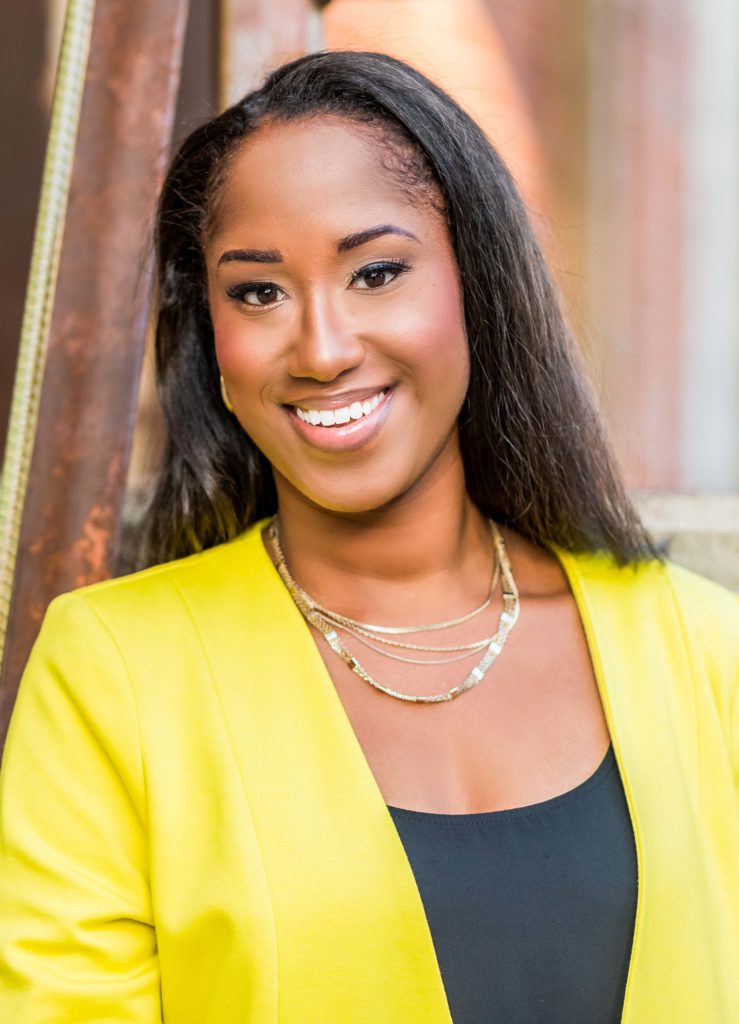 Aleya Crable Jennings – Director of Corporate Sponsorships and Individual Giving