Randimals, a new company out of Sun Valley, Idaho announced the launch of its new plush and hard Randimals toys. These loveable creatures embody the mantra, "What makes us different, makes all the difference in the world!"
Randimals are made up of two different animals, which means they are a unique blend of personalities, characteristics, instincts and skills. The heart of the Randimals story is about celebrating difference. It's about recognizing that we are all unique and that it's our differences that make us special.
The Randimals line includes plush toys and plastic figures. There are currently nine different Randimals to collect in each line: Seadog (Sealion/Dog), Elarilla (Elephant/Gorilla), P-Dawg (Penguin/Dog), Hork (Horse/Shark), Hamlion (Hamster/Lion), Zangaroo (Zebra/Kangaroo), Eagard (Eagle/Leopard), Squiger (Squirrel/Tiger) and Huck (Horse/Duck).
"Kids love all the different combinations of animals. It really captures their imagination."
Geared towards kids ages 3 and up, the plush toys measure 14" to 17" long and the figures measure 4" to 6" long. MSRP for plush is $29.95 and $15.95 for the plastic figures. Randimals will be available at retail Spring 2022. Visit the Randimals website to learn more!

Randimals Hard Toys, from left to right: Hork, Eagard, Huck, Seadog, Earilla, Hamlion, P-Dawg, Squiger and Zangaroo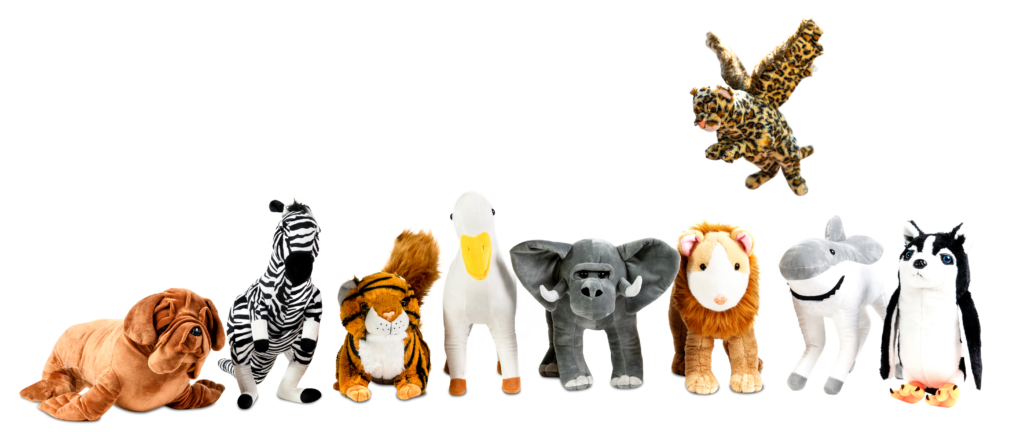 Randimals Soft Toys, from left to right: Seadog, Zangaroo, Squiger, Huck, Earilla, Hamlion, Eagard, Hork, and  P-Dawg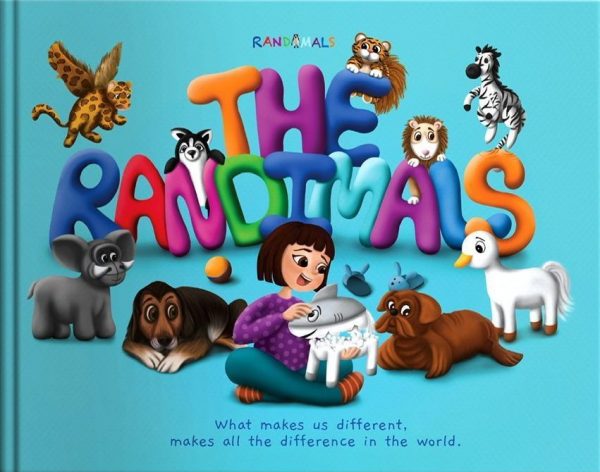 Also available is The Randimals Storybook! Ever wondered where the Randimals came from? The story of the Randimals takes you on an amazing journey of what it's like to be part of something that is truly greater than the sum of its parts. The heart of the Randimals message is about celebrating difference. It's about recognizing that we are all unique and that's what makes us special. Whether we are a mix of races, cultures or backgrounds, we are all the same yet beautifully different. "What makes us different, makes all the difference in the world."
for more info contact info@randimals.com