Global independent animation studio ZAG has established its first office in Buenos Aires, Argentina, to directly spearhead merchandising and licensing activities in Argentina, Bolivia, Paraguay and Uruguay for the company's portfolio of "ZAG Heroez" brands, including the worldwide hit Miraculous – Tales of Ladybug and Cat Noir and Ghostforce.  The announcement was made by Julian Zag, EVP, Global Operations and Head of Consumer Products.
The new Buenos Aires' office is headed by Melisa Fuhr, Director of Licensing and Retail for South America, who is also in charge of the direct operation in Chile and Peru. Fuhr reports to Angela Cortez, ZAG's VP of Licensing and Consumer Products for Latin America.
Fuhr is tasked with further developing the company's brands, working directly with new licensing and promotional partners to implement a strategy that will increase visibility and market share, as well bolstering relationships with retails to enhance the brand's visibility at retail.
"We are confident that our strategy to directly handle consumer activities in key regions is the optimal approach to building our brands," commented Julian Zag. "2022 is a milestone year for us with the much anticipated launch of our US$100 million Miraculous animated feature release later in the year alongside a global QSR promotion, the release of a new mobile game and our first console game, amongst other initiatives. Plus, we are also receiving increasing and positive activity across our social media for  Ghostforce since its debut in December 2021 on Discovery Kids, and this is the ideal time to work together with licensees across the region to build additional ways for fans to interact with this fun comedy/action series that follows three junior high school students who form a secret team to defend their city from the ghastly ghouls haunting it."
"We want to thank Caffaro Hnos and his team at IMC for their oversight of Miraculous over the past few years. Together with ZAG, Caffaro Hnos has paved the way for the success of this phenomenal brand in Argentina," adds Angela Cortez, ZAG's VP of Licensing and Consumer Products for Latin America.
"We see numerous opportunities to continue to build on the success of Miraculous across Argentina,  Bolivia, Paraguay and Uruguay and build strong and lasting partnerships with the best companies and retailers in the region for both Miraculous and Ghostforce," contributed Fuhr. "The new toy line for Miraculous from ZAG Labs is already performing well at retail and we are eager for the Zag Lab and Playmates toy line for Ghostforce to hit retail in 2023."
Before joining ZAG, Fuhr spent fifteen years with Arcor SAIC, the largest confectionery manufacturer in Latin America. She went from her role as Events and Promotions Manager to become the company's Director of Licensing. Fuhr oversaw licensing, partnership and promotional activities for all product categories from candy to ice cream to cookies and chocolates. He also developed and negotiated promotions and campaigns with partners such as Disney, Universal, Nickelodeon and Fox. She was also Director of Licensing for South Latin America for El Reino Infantil, the number one Spanish-language Youtube channel for children worldwide.
Miraculous™ is everyone's superhero story. The series is ranked by IMDB amongst the Top 10 Best Animated Shows in the last 20 years.  Season four of the Miraculous™: Tales of Ladybug & Cat Noir animated TV series started to roll out in over 120 countries across the globe during spring/summer 2021, and ZAG is currently in production on seasons four and five of the series.  With a massive fan base of young adult "Miraculers," (ages 15-25), Miraculous has become a digital planetary craze with over 27.7 billion views on YouTube (authorized and user-generated content).  Over 200 million products have been sold during the past four years and retail sales have surpassed US$1B worldwide to date.   Miraculous is the winner of 25 awards, including the 2018 Teen Choice Award for Choice Animated Series.
Ghostforce is currently available across Latin America on Discovery Kids is aired daily Monday to Friday at 8.45pm. A toy line for the series from ZAG Lab and Playmates will be available in 2023. Ghostforce was acquired by Disney Channel in the US and is currently available on Disney XD. The series is available across Europe, Japan, India, Russia and CIS and the Middle East on Disney Channel.  The series had its world premiere in France on TF1 in August 2021 with an audience share of over 35%.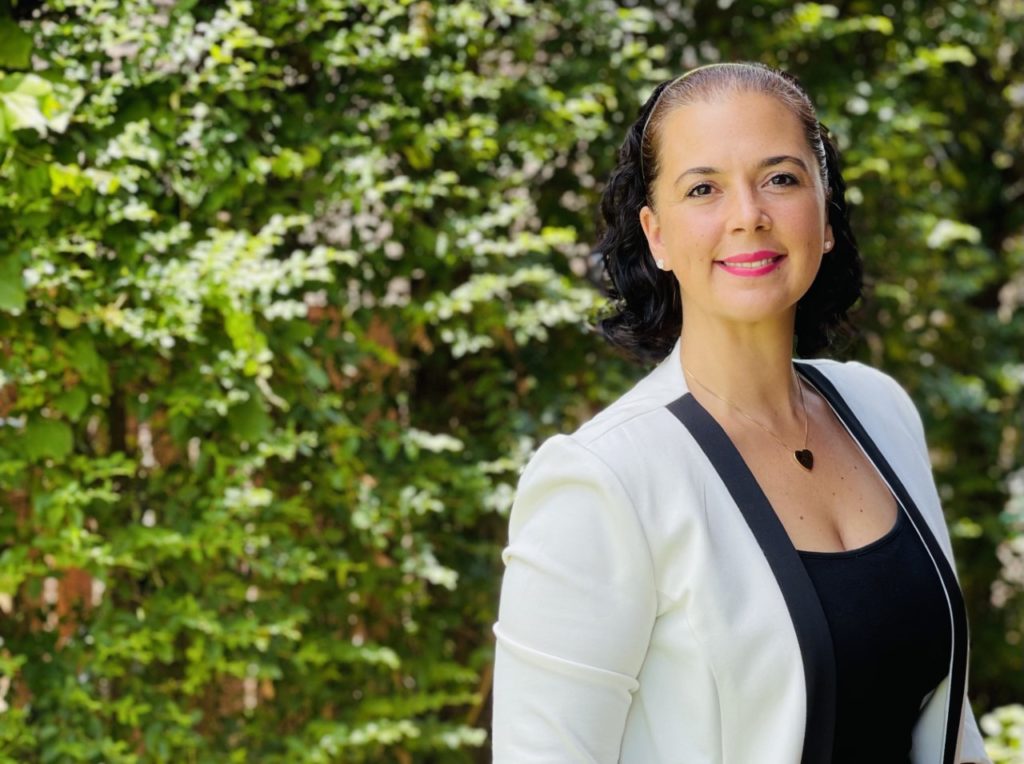 Melisa Fuhr – Director of Licensing and Retail for South America