Jazwares, a global leader in toys and licensing, has just announced a line-up of must-have officially licensed Pokemon toys that will be the perfect addition to your Pokédex…or collection. Pokémon fans of all ages will love the latest line of unique plush and figure sets. Cuddle up with the 24″ Cubone or 8″ Dratini Plush, or add some style with the 8″ Corduroy Plush. Build up different worlds with high-detail environment sets, or show off your Pokémon master style with the Deluxe Collector Lucario Figure.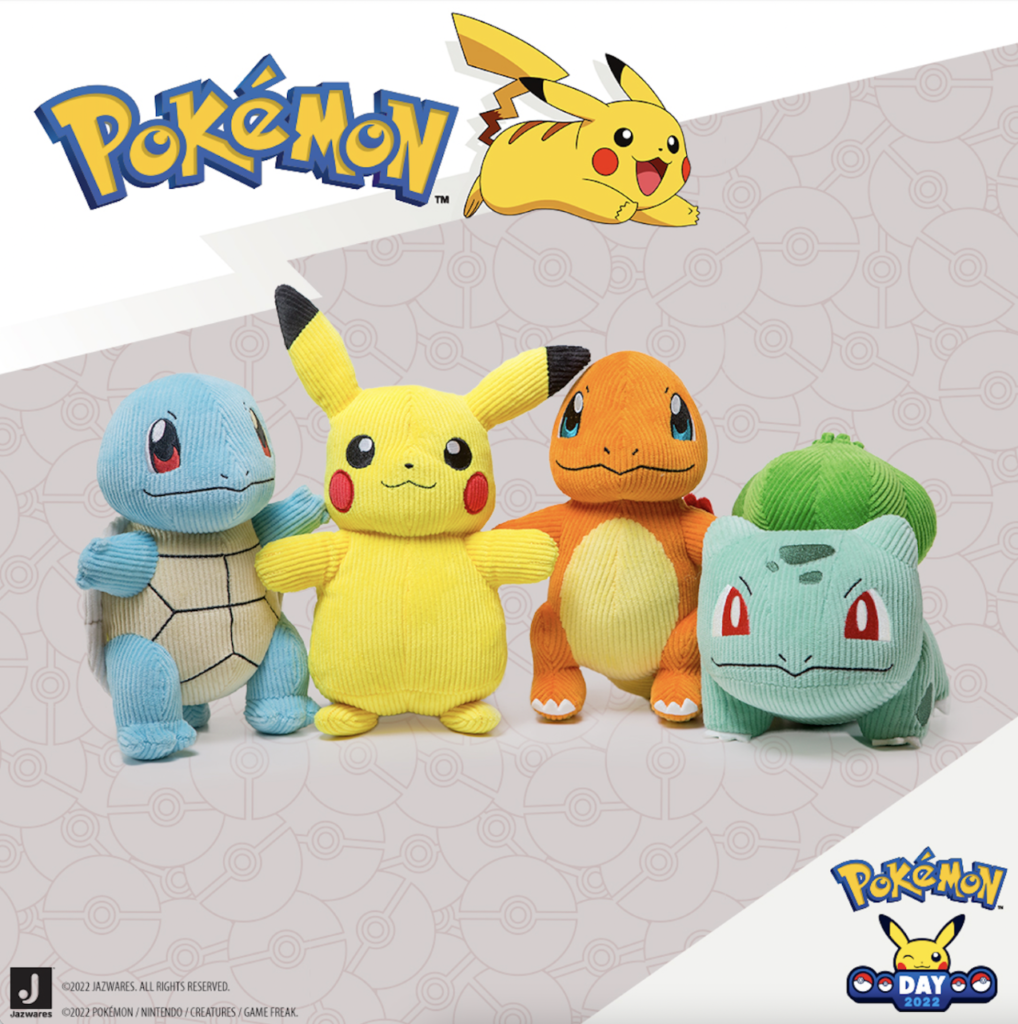 Select 8″ Corduroy Plush – $15.99
For the first time ever, fan-favorite 8″ Pokémon plush like Charmander, Squirtle, Bulbasaur, and Pikachu will be featured in unique corduroy material. This special stylization will only be available for one year!
First wave available this Summer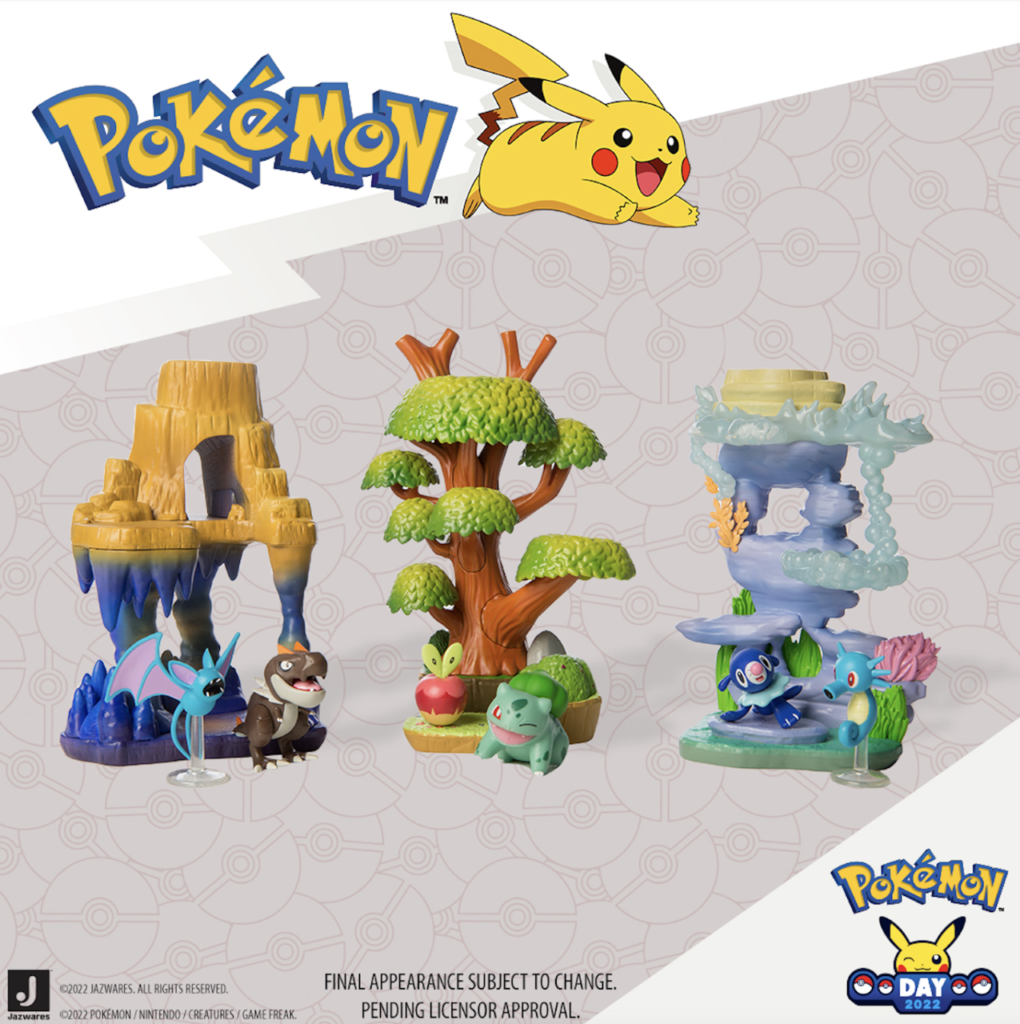 Select Environment & Figure Set – $15.99
Perfect for displaying anyone's Pokémon team, these high-detail environments look like they've come right out of the world of Pokémon. Each environment comes with 2 Pokémon figures and every environment can display any 2″ Pokémon figure.
First wave available this Summer.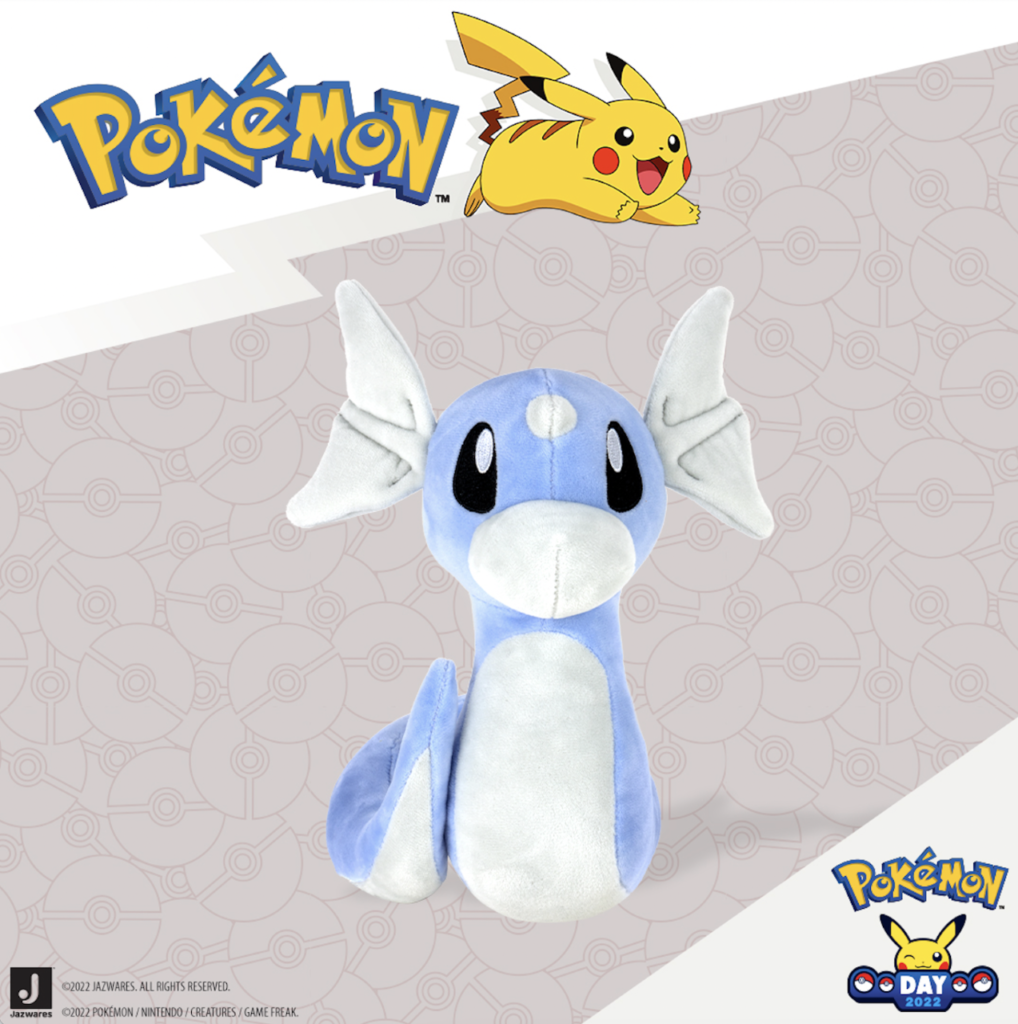 8″ Dratini Plush (Gamestop Exclusive) $15.99
The original Dragon-type Pokémon from the Kanto region is brought to life as an adorable 8″ plush.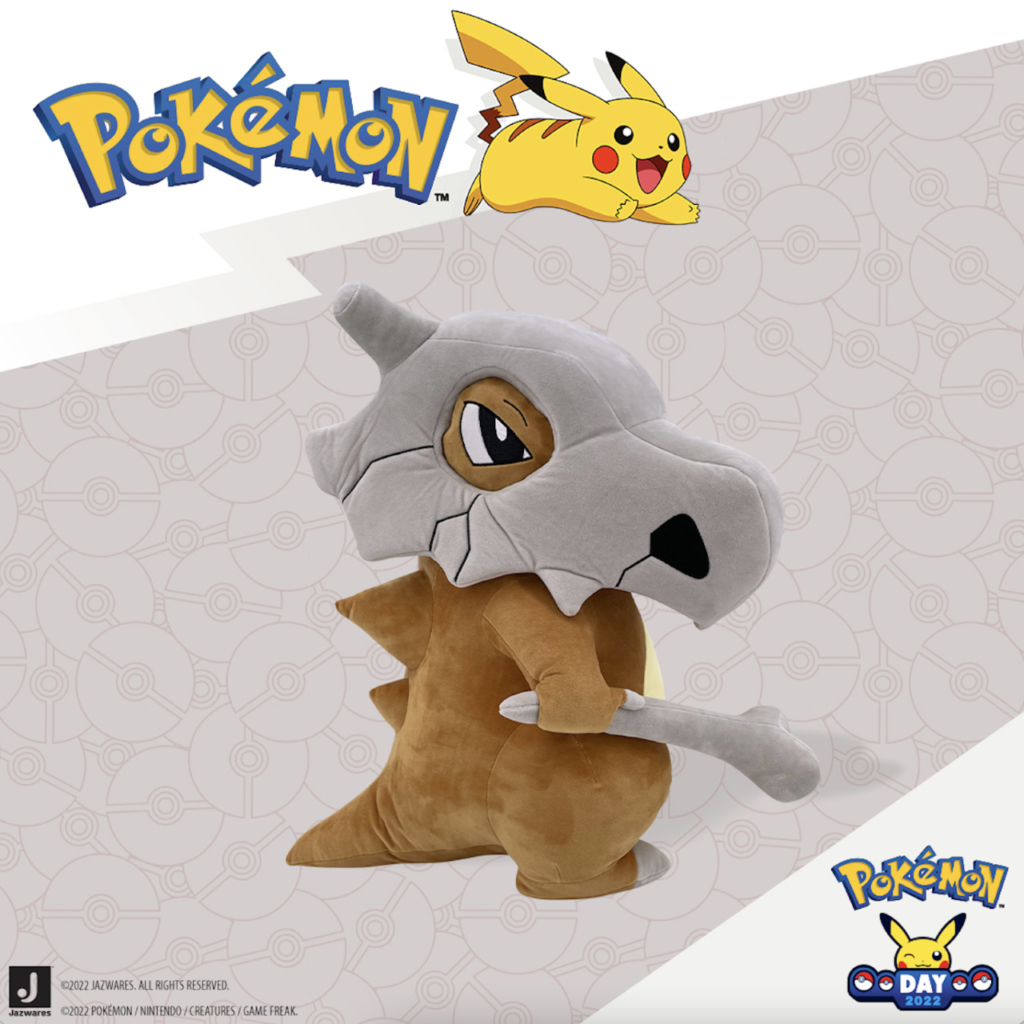 24″ Cubone Plush (Gamestop Exclusive) $54.99
This high-detail, super-soft, and adorable 24″ plush lets you become fast friends with the Pokémon known for being lonely.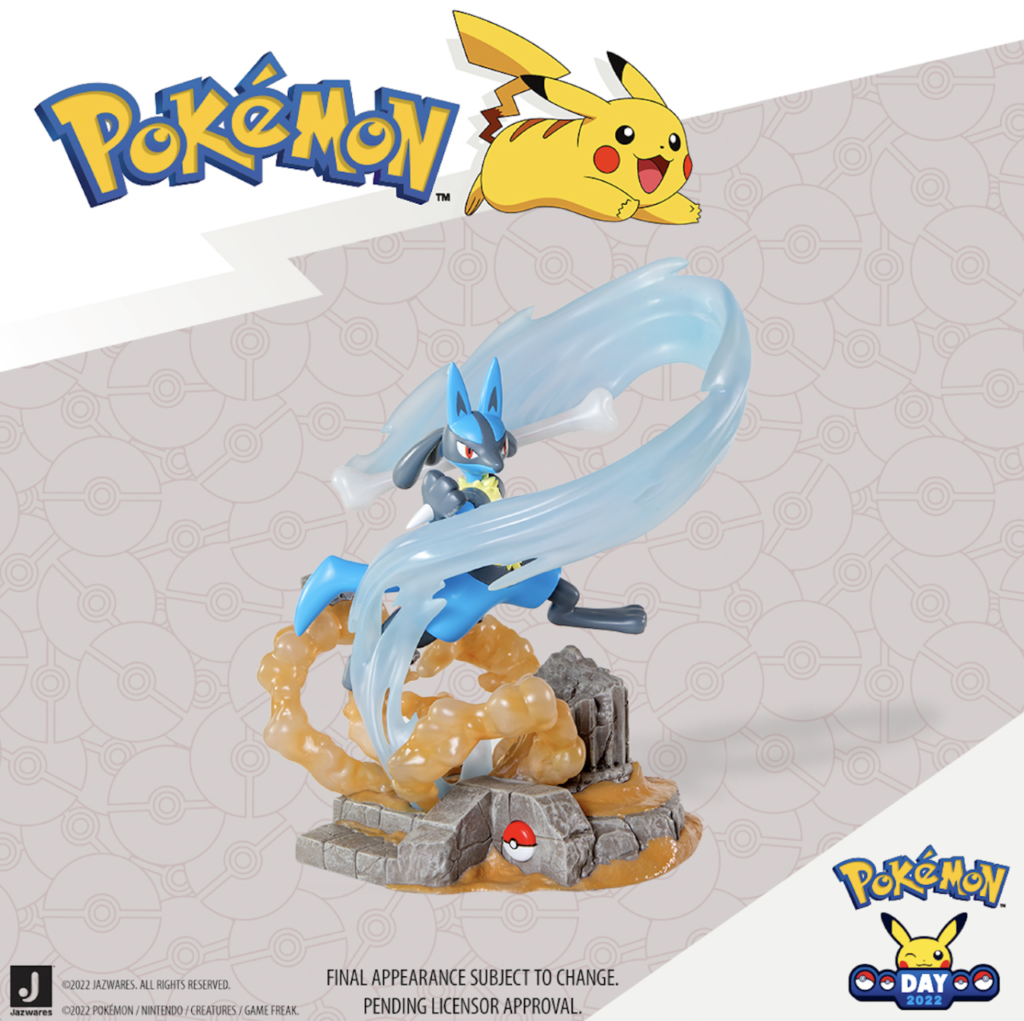 Select Deluxe Collector Figure – Lucario $54.99
One of the mascots of the Sinnoh region, the Fighting- and Steel-type Pokémon Lucario is the next Pokémon to become a Deluxe Collector Figure. This high-detail 13″ figure depicts Lucario using a powerful attack that lights up with aura energy.
Available this Fall.
Find out more about licensed Pokemon offerings from Jazwares HERE.