Award-winning STEAM brand, Osmo from BYJU'S, announced that former WarnerMedia executive Shawn Smith is joining its leadership team as its first-ever Global Head of Communications, effective immediately. Smith brings her extensive experiences leading multimillion dollar campaigns for global entertainment brands and franchises to the newly-created role. She will lead Osmo's communications strategy and narrative messaging across all aspects of its business, including corporate communications and brand publicity campaigns.
"As we continue to build the Osmo brand and bring more inspiring and impactful learning experiences to students around the world, we're excited to have Shawn's leadership and talent at the helm of our communications division at this exciting time in our company's journey," says Cherian Thomas, Senior Vice President of International Business at Osmo from BYJU'S.
Smith most recently held the title of Executive Director of Publicity and Communications for WarnerMedia Global Brands and Experiences, where she developed global communications campaigns for DC franchises including Batman, Wonder Woman, Superman, and more, and led franchise publicity campaigns for WarnerMedia's animated properties such as Looney Tunes, Space Jam, Scooby-Doo, and other fan favorites from the Kids, Young Adults and Classics portfolio.
"I'm excited to join the Osmo team and elevate a brand that's not just revolutionizing what kids learn, but how they learn," says Smith, who was drawn to how Osmo uses technology to make a meaningful impact on the world through education. "In addition to launching innovative new products, I'm looking forward to telling the story of how Osmo creatively synergizes education, technology, and entertainment to develop a dynamic learning experience that keeps kids engaged."
Smith previously served as Director of Public Relations and Brand Partnerships for MGA Entertainment, one of the world's largest privately-owned toy companies, where she created publicity campaigns for top collectible doll and toy brands including the bestselling L.O.L. Surprise! and Little Tikes.
Prior to this, Smith held a long tenure at The Walt Disney Company, serving as Senior Manager of Communications for Disney Consumer Products and Interactive Media (DCPI) for eight years, before becoming the company's first-ever Senior Manager of Communications for Diversity & Inclusion in 2016, managing internal and external communications for its diversity initiatives. At DCPI, she developed and executed strategic campaigns for the company's $50+ billion licensing business and led publicity campaigns for brands like Mickey Mouse, Minnie Mouse, and Disney Store.
In her early career, Smith held communications roles at premier marketing and public relations agencies in Los Angeles.
Smith was named one of PR Week's "40 under 40 Ones to Watch" in 2011, and served as president of the Black Public Relations Society of America's Los Angeles Chapter from 2013 to 2019, while becoming the first-ever African American president of the Public Relations Society of America's Los Angeles Chapter in 2019. She is currently on the Board of Directors for Women in Toys, Licensing, & Entertainment (WiT) and co-chair of its diversity, equity and inclusion committee. A native of Southern California, Smith earned a B.A. in English from the University of California, Los Angeles.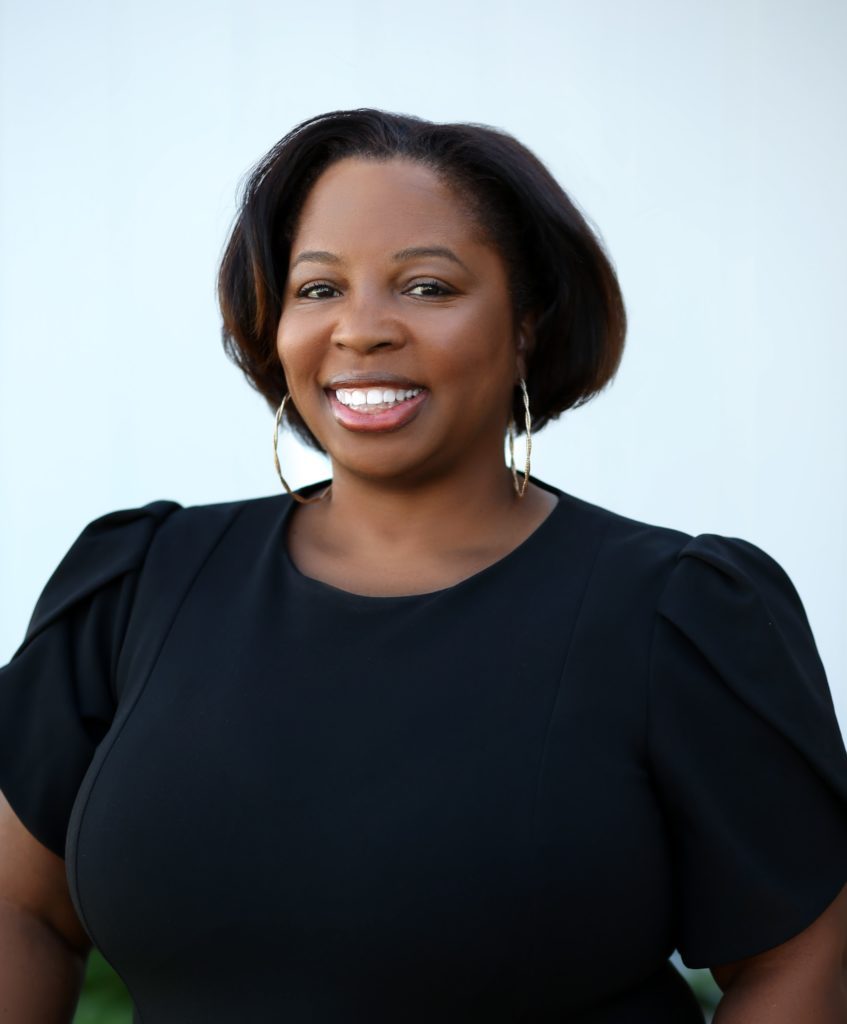 Shawn Smith – Global Head of Communications, Osmo from BYJU's