The Toy Association, the not-for-profit trade association representing all businesses involved in creating and delivering toys and youth entertainment products for kids of all ages, has announced that Kimberly Carcone has been promoted to executive vice president of global market events.
Carcone is a seasoned professional with 30 years of experience in non-profit and corporate event management, marketing, and publishing in both New York City and Washington, D.C. She joined The Toy Association in 2007, serving most recently as senior vice president of global market events. As an integral member of The Toy Association's senior management team, Carcone is responsible for the management of Toy Fair, the industry's most iconic and comprehensive play-focused experience, offering global attendees a competitive edge no other trade event can match, in addition to leading the development of year-round events, private meetings, and opportunities that connect toy sellers and innovators with key retail buyers, licensors, entertainment executives, and other decision makers in the toy, game & youth entertainment industry.
Over the past 15 years, Carcone received numerous accolades for her work at The Toy Association: she was named one of EXPO Magazine's Expo Elites and was a nominee for Event Marketer Magazine's B2B Dream Team in 2017. Since Carcone joined the organization's events team, Toy Fair has been awarded three Gold Grand Awards by Trade Show Executive Magazine ("Against All Odds," "Best in Social Media," and "Greatest Show on Earth.")
"From major international trade shows and live events, to pioneering digital solutions and private previews linking buyers and sellers, Kim has played an integral role helping drive business success for our member companies and the Association alike," said Steve Pasierb, President & CEO of The Toy Association. "Taking on the role of leading all these responsibilities amid a global pandemic, Kim demonstrated extraordinary flexibility, adaptability, and a constant strategic mindset that prevailed over immediate challenges, while never losing view of what the future can and should hold. Through disruption and uncertainty, the business of toys and play products has changed greatly, while Kim has the Association and our events well-positioned to deliver bottom-line value, engagement, education, surprise, and delight for all the stakeholder audiences they serve."
Prior to joining The Toy Association, Carcone held various leadership positions at ALM Events, a division of American Lawyer Media; E.W. Williams Publications; Miller Freeman, Inc.; VNU Business Media; The American Society of Interior Designers; and the Council on the Arts for the City of Long Beach. Carcone is also a founding member of North American Women in Exhibitions Networking; a board member of NYIAEE; a member of the NYC&Co Trade Show and Meetings Committee; a member of the Customer
Advisory Board of the Jakob K. Javits Convention Center; and is on the advisory board of Women in Toys, Licensing and Entertainment (WiT). She studied Association Management at the George Washington University in Washington, D.C. and received a bachelor's degree in Psychology from the State University of New York College at Buffalo.
In addition to her professional pursuits, Carcone is a producer of independent film, a breeder of thoroughbred racehorses, a strong supporter of the Arts, an avid beach lover, and Godmother to six children.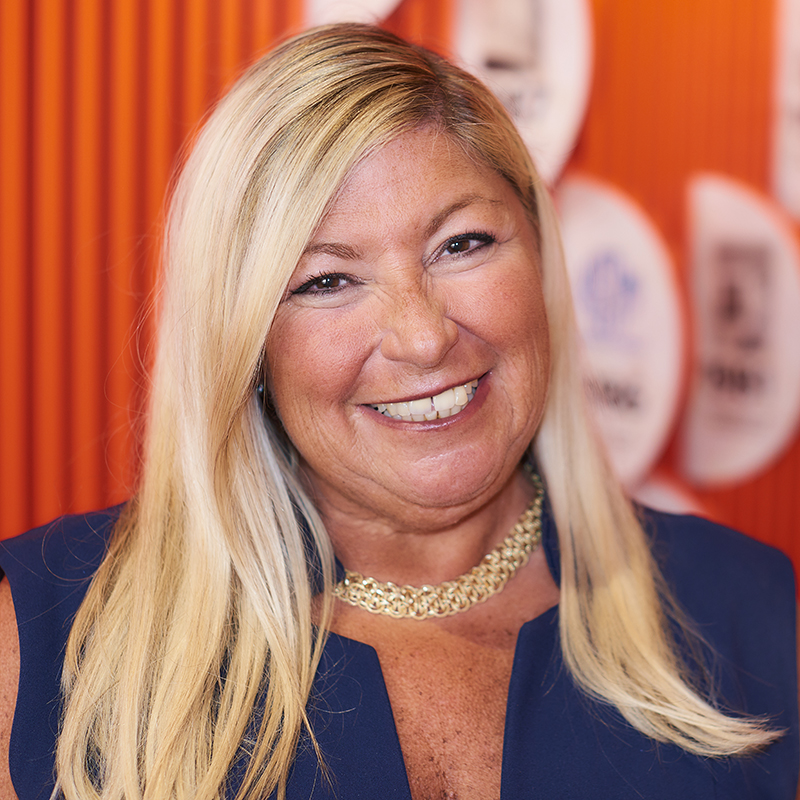 Kimberly Carcone – Promoted to Executive VP, Global Market Event