Award-winning global independent animation studio ZAG has launched a new global toy division to be spearheaded by Helena Perheentupa, former ZAG Vice President Central and Northern-, Eastern Europe & Russia. The new toy arm is a division of ZAG Play—formerly known as ZAG Lab—which includes the licensing and merchandising, promotions, and gaming groups. The announcement was made by Jeremy Zag, CEO & Founder, to whom the ZAG Play division reports.
Helena Perheentupa serves as Senior Vice President of the new ZAG Play Toy Division, charged with developing a broad range of innovative toy products that offer synchronization between storytelling and the physical and digital world that will be deeply tied to the DNA of the company's brands. Perheentupa will work closely with the content development team and screenwriters to seamlessly integrate the stories with physical play. The ZAG Play Toy Division will initially focus on new product lines for the company's globally popular flagship property, Miraculous – Tales of Ladybug and Cat Noir; as well as Ghostforce, the latest series to have debuted. Other projects include the animated feature Melody, created and directed by Jeremy Zag and set to star Katy Perry; and the most recently announced ten-movie package to be co-produced with Cross Creek Pictures, all of which include themes of self-discovery.
Helena Perheentupa, who will be announcing her new ZAG Play Toy Division team in the coming weeks, will present the first product lines at Nuremberg Toy Fair in January 2023.
"We tell stories at ZAG that feature fresh and relevant superheroes to inspire children to love themselves and to discover themselves through the story," explained Jeremy Zag. "At the new ZAG Play Toy Division, we will leverage our unique point-of-difference as both an animation content powerhouse and a high-quality toy company to develop state-of-the-art products that empower children to see themselves as heroes through imaginary and aspirational play."
"We will continue to work closely with Playmates, our master toy partner, and other trusted licensees in the toy space as we develop imaginative and complementary products that keep our brands highly visible at retail," added Helena Perheentupa. "Among the products we develop will be toy lines that for example, due to economies of scale, are not viable at the regional level for licensing partners, but with global retail placement, we will reach critical mass to manufacture them. Together with our partners, our new ZAG Play Toy Division will offer a wider range of inventive and original toys for fans to engage with our brands."
Miraculous – Tales of Ladybug & Cat Noir continues to be everyone's favorite superhero story and is ranked by IMDB amongst the Top 10 Best Animated Shows in the last 20 years[1]. Available in over 120 countries, season five of the series will debut this fall, followed by the highly anticipated $US100M+ animated feature to be supported by several yet unannounced cobranded partnerships with some of the most influential companies across the globe across numerous consumer products categories. With a core audience of 52% girls and 48% boys ages 6-12, and a massive fan base of young adult "Miraculers," (ages 15-25), Miraculous has become a digital planetary craze with over 30 billion views on YouTube (authorized and user-generated content); over 200 million downloads of the official app; and over 300 million+ plays on Roblox. Over 280 million products have been sold and retail sales have surpassed US$1B worldwide to date. Miraculous is the winner of 29 awards, and was a finalist for Best Licensed Brand among perennial classics in the Licensing International Excellence Awards, 2022.
The 3D-CGI-animated superhero aspirational action-comedy series Miraculous – Tales of Ladybug & Cat Noir, created by ZAG and co-produced with ON kids & family follows the adventures of two seemingly typical teens with secret identities, Marinette, and Adrien, who magically transform into superheroes, Ladybug and Cat Noir. As secret superheroes, Ladybug and Cat Noir are partners in the action. But in the daytime, Marinette is just a normal girl, living a normal life. Cat Noir will do anything to support and impress Ladybug but does not know this is Marinette from his class. Marinette, the regular girl, in turn dreams of Adrien and simply gets little response. When evil threatens Paris, their beloved City of Lights, can they beat the unexpected villains?
Superheroes adventure series Ghostforce is delighting audiences the world over since its debut in fall 2021, and two Ghostforce specials, one for Halloween and one for Christmas, are slated for broadcast later this year. Consumer products partners already on board include Playmates, ZAG Play's toy partner. The first wave of the new toy line from ZAG Play and Playmates will launch globally in 2023, featuring figurines of the major heroes, a collection of boo capsules, and will play on the collectivity of the ghosts.
The stakes are high but always incredibly fun in Ghostforce! LIV, ANDY and MIKE are three junior-high school students who secretly form a team of superheroes—the Ghostforce—to fight the ghosts of New York. Their founder and commander is Ms. Jones, a brilliant scientist who does everything she can do to better identify the ghosts and has even created a fourth member, GLOWBOO, an Artificial Intelligence running on phantom energy. With each mission, Liv, Andy, and Mike transform into Myst, Fury and Krush, superheroes armed with the powers of the ghosts they capture and high-tech gadgets invented by Ms. Jones. They are the only ones who have the ability to hunt down the ghosts and fight them… before they hurry back to school so they don't miss the next science class!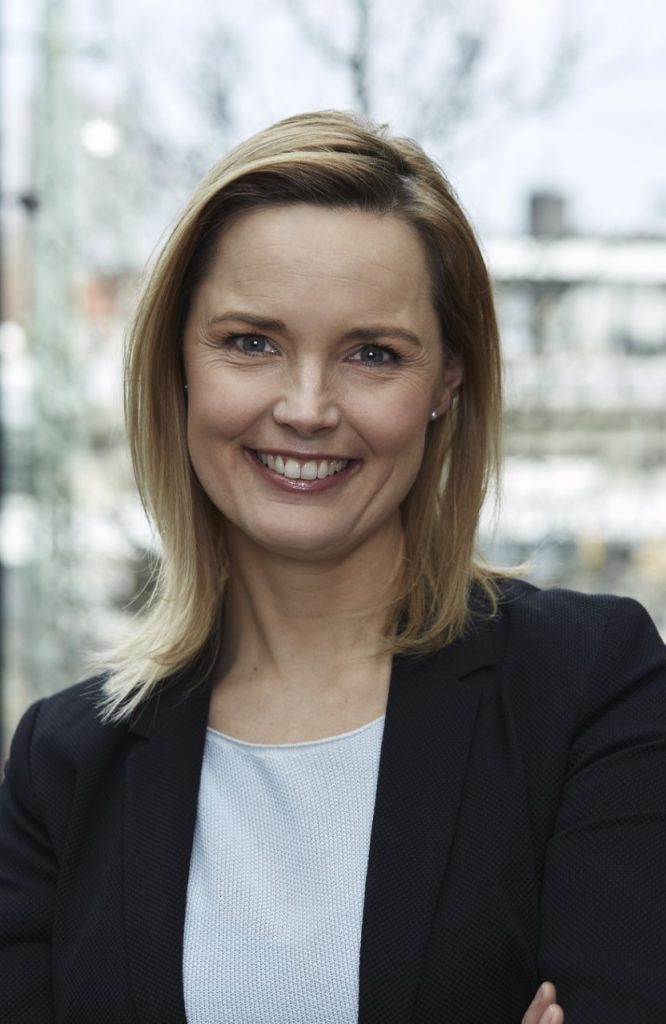 Helena Perheentupa – Senior Vice President of ZAG's New Play Toy Division