Award-winning future culture company Mighty Jaxx has gone back in-house to whip up the continuation of their tasty Nyammy Treats line with the launch of Nyan-licious!
This collection of blind boxes brings you back to the world of Nyammy Treats to befriend adorable kittens fused with your favorite treats. Born with a sweet tooth, the Nyan-licious kittens went a step too far to satisfy their cravings and transformed into the last thing they ate, making for an appetizing addition to any collection.
Nyan-licious! by Nyammy Treats will be available beginning September 14th at 9am EST at Mighty Jaxx.com.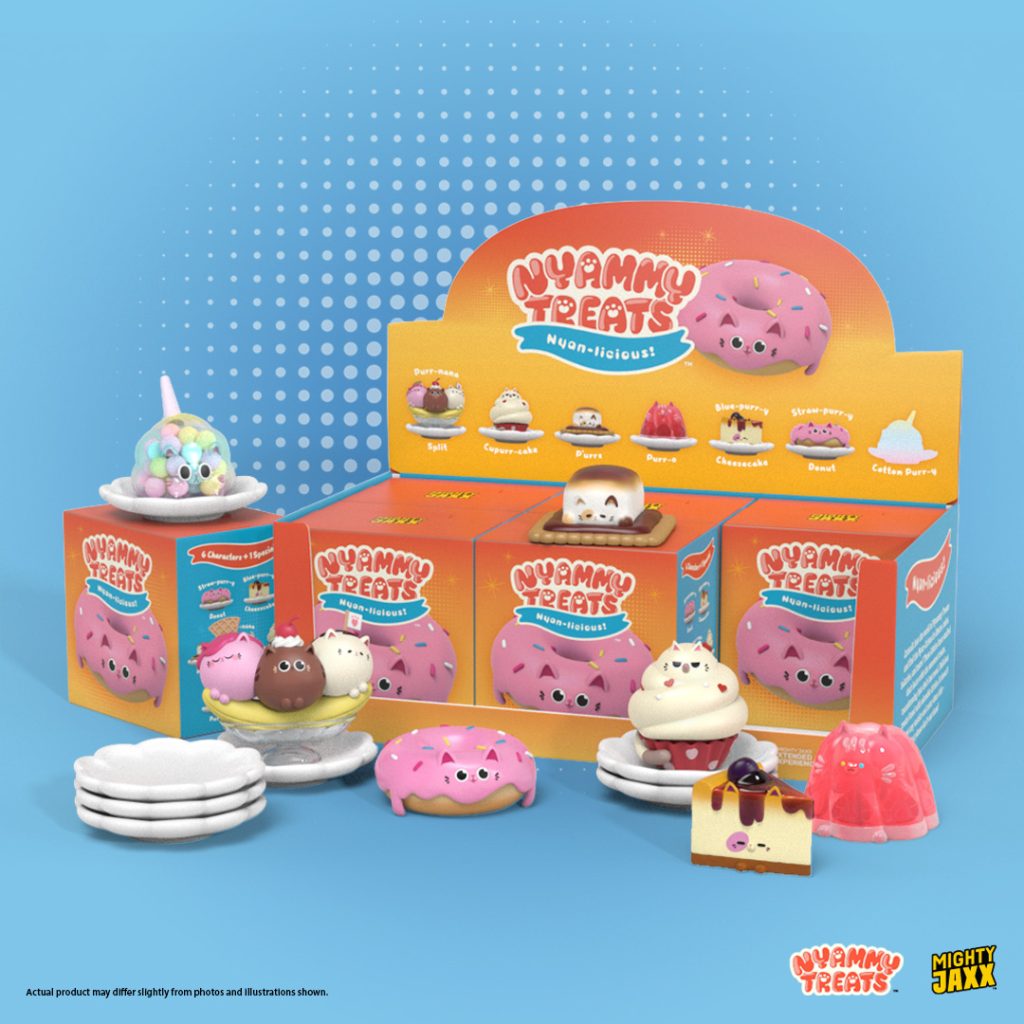 SRP: $12.99/box, $74.99/tray of 6.
Dimensions: 4" Vinyl Blindbox,
Tray of 6, 7 Different Variations; Single-box purchases are random
Mighty Jaxx is an award-winning integrated future culture platform that designs and produces digital and phygital collectibles. MJ's lineup spans pop culture, sport, fashion, music, and gaming with additional partnerships across Warner Bros, Sesame Street, Cartoon Network, F1, DC Comics, and more.