PlayMonster is excited to announce Playskool's brand-new Glo Friends product line, featuring an adorable cast of characters that teach the cornerstones of Social Emotional Learning (SEL) through mindful play, active listening, and encouraging kids to engage with literacy. This community of adorable, light up bugs will illuminate a child's world with special Glo moments from morning to night!
To share SEL tips and tricks and other ways parents can use Glo Friends and Hasbro's Playskool products to engage children in creative and tactile play, is renowned parent influencer Desiree Fortin (@theperfectmom), Playskool's newest Chief Parenting Officer (CPO)! Coming into her new role, Desiree brings her wealth of parental expertise from her time as the host of the "That New Mom Life" podcast with parents.com, as a top contributor on the TODAY Show, and as a trusted voice to parents as a parenting influencer with over 150,000 followers on Instagram, alone. Through this collaboration with Playskool, Fortin will work closely with the PlayMonster team to create and curate fun and informative content to help parents of preschoolers be the best they can be.
"Being able to introduce reliable parenting methods and new ways to help other parents engage their kids has always been a joy," says Desiree Fortin, CPO, Playskool. "I am honored to work with the PlayMonster team on this incredible Playskool line to help share a better understanding of how social emotional learning when brought together with play can be such an important and positive influence in healthy early childhood development."
Sakita Withers, PlayMonster's Playskool Brand Manager, says, "We are so incredibly proud of what the team has created, bringing meaningful moments to preschoolers and their parents from high-energy mornings to quiet bedtimes. From mindfulness, to self-regulation, to imaginative play, we want to help children navigate different emotions with Glo Friends, and are thrilled to work with Desiree in helping connect with families in that mission."
Included in Playskool's exciting new Glo Friends product line are:
● Glo Friends Story Packs: Allow children to become immersed in the world of Glo Friends, from character's personalities, iconic locations, key secondary, and tertiary characters and more – all to provide richer connection to toys. Each book contains Social and Emotional Learning (SEL) moments, such as breath breaks or movement moments, to help parents teach their children about their emotions and how to regulate them. Each hardcover book comes with a 3.75" Glo Friends figure that glows!
● Glo Friends Wigglebug Wiggle, Hop, Stop! plush: The Glo Friends Wigglebug interactive plush comes with 4 different play modes, including Free Play, Wiggle-Hop-Stop game, Let's Imagine, and Sleep mode! Watch as the Wigglebug's belly glows in different colors!
● Glo Friends Swirl & Shine Moondrop Pond: Visit the heart of the Glo Friends' world with Swirl & Shine MoonDrop Pond! The homes and lives of the Glo Friends characters center on MoonDrop Pond, and now it can be a center of focus for your child too! The pond provides a place of imagination and reflection for your little one as they use their fingers to trace the swirl of the pond and make it light up and glow! Firefly can hide, swing, sit, glow, and more in all the interactive spaces at the pond. The pond plays music, lights up, and glows at your child's touch—how magical!
● Glo Friends – Hugbug & Harmony: Pop, push, and roll into play with Hugbug and Harmony! Harmony the swan is full of tactile sensations for your child to fiddle and play with. Behind Harmony's wings is the perfect perch for Hugbug to glow and go for a ride! Take the friends on an adventure or use the fiddle features and glow for sensory playtime!
● Glo Friends Snugbug's Snuggle Pod: Snugbug's Snuggle Pod is perfect for naptime, playtime and bedtime! Snugbug's glow illuminates the Snuggle Pod and shines through the soothing patterns inside the Pod.
Available soon on Amazon.com, each Glo Friends product can be enjoyed by children (ages 2+). To learn more about Glo Friends, Playskool's new Chief Parenting Officer and anything PlayMonster, please visit www.playmonster.com.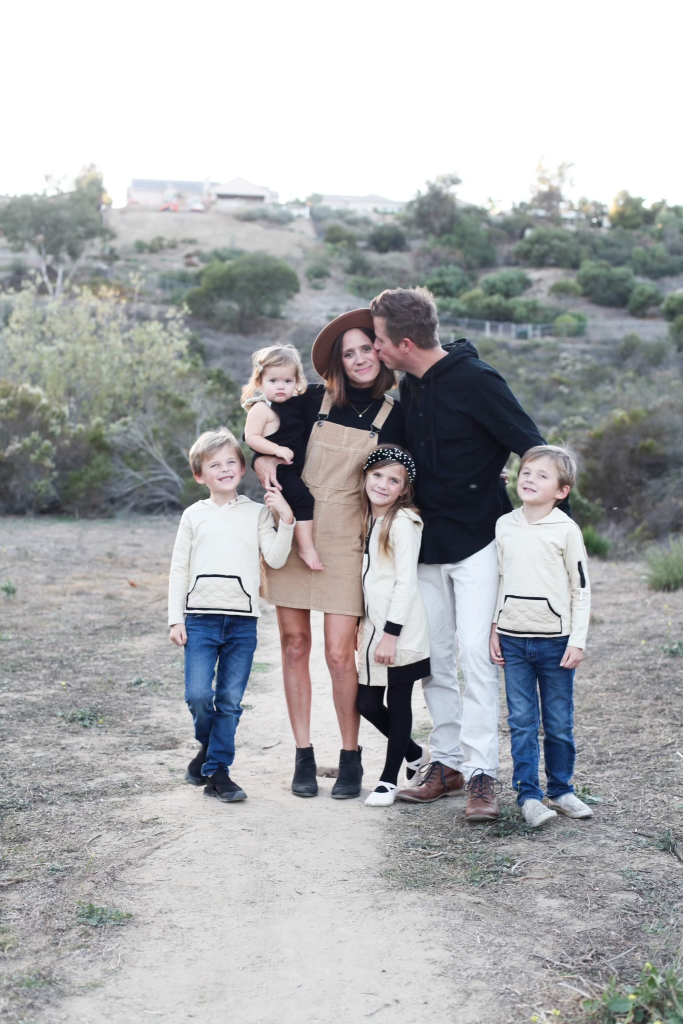 Desiree Fortin, CPO of PlayMonster, and her family