Scholastic Launches Books for iPad
Scholastic Media, a division of Scholastic, Inc., announced the introduction of its Touch & Tilt line of iPad book applications on the iTunes App Store. The three apps, I Love You Through and Through (for ages 2 and up, $4.99), The Magic School Bus: Oceans (for ages 4 and up, $7.99), and Go, Clifford, Go! (for ages 2 and up, $4.99), introduce age appropriate, replayable reading experiences, which leverage the technology of the iPad to bring the books to life.
All of Scholastic Media's book apps (and all of its interactive products) are developed in-house, says the company.
Grover Gets an App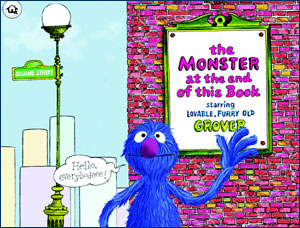 Sesame Workshop and Callaway Digital Arts announced that The Monster at the End of This Book for iPad is now available on the iTunes App Store. The first Sesame Street app designed specifically for iPad, The Monster at the End of This Book takes full advantage of the platform to bring the children's classic to life. First published in 1971, the book is celebrating its 40th anniversary in print this year.
Barney Gets an App
HIT Entertainment announced the launch of a new Barney mobile application, Barney's Super-Dee-Duper Fun Day!, for the Apple iPhone and iPod touch. The app, developed by Blit Interactive, offers users the opportunity to play three games with Barney, BJ, and Baby Bop and features some of the most popular Barney songs. It is available for $1.99 in the App store.
New Licensees for M&M's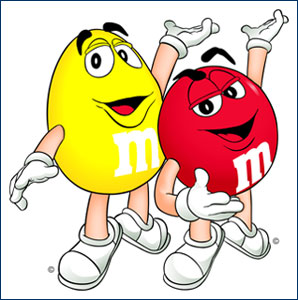 Extending the presence of the M&M's characters, Mars Retail Group announced new licensing agreements with Maramor Chocolates and Springs Creative Products Group, LLC. Maramor will produce chocolate lollipops depicting the colorful M&M's characters. Springs Creative offers a variety of fabrics and fleece throws depicting the characters.
RC2, Disney Extend The First Years Agreement
At the end of December, RC2 Corporation announced a multi-year licensing extension with Disney Consumer Products to continue creating infant and toddler products under RC2's The First Years brand. Building on the brand's more than 10-year relationship with Disney, The First Years' line of Disney products focuses on key characters from Winnie the Pooh, Cars, Mickey Mouse Clubhouse, Disney Princess, and Toy Story properties. New additions include characters from the recent animated hit Tangled and the highly-anticipated Cars 2 releasing summer 2011.