aNb Media Hires Losi

aNb Media (that's us!) is pleased to start off the new year announcing the hiring of Adam Losi. He will be in charge of the newly created position of filming and editing the video toy reviews for www.TimetoPlayMag.com. The consumer site now features video reviews of countless toys. We take it out of the box and show parents how it works. Losi will also assist with the streaming of live shows that www.TimetoPlayMag.com has in development.
Losi has been interning for aNb Media since March 2010. He is a 2009 graduate of Penn State University with a degree in media studies, focusing on film and television with a minor in business. Losi's previous experience includes production assistant for Alex's Day Off, a Food Network series. He also worked on TV ads for Ally Bank.
Kang-Huneke Upped at Sesame
Sesame Workshop promoted Myung Kang-Huneke to chief of staff. She will join Sesame Workshop's president and CEO, Gary E. Knell, and COO, H. Melvin Ming,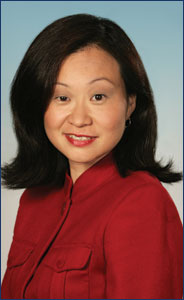 in the Office of the President. In addition to overseeing legal and business affairs and public policy, Kang-Huneke will now supervise Sesame Workshop's corporate partnerships and development groups as well as drive horizontal decision making on pivotal projects and improve the achievement of organization-wide priorities. Kang-Huneke will continue to serve as general counsel and secretary to Sesame Workshop's board of trustees.
She joined Sesame Workshop's legal department 12 years ago, providing legal services for its new media and publishing projects and its corporate sponsorship team.
Prior to joining the Workshop, Kang-Huneke was an attorney for the new media and cable group at ABC, Inc., (The Walt Disney Company) where she handled legal and business affairs for ABC's new media ventures.