Boy Scouts Licensing
The Boy Scouts of America Licensing has signed Best Glide, Inc., a manufacturer of safety products, for sporting goods/camping equipment.
John Wayne Enterprises in Book Deal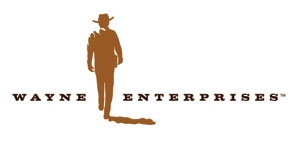 John Wayne Enterprises LLC, exclusive owner and licensor of the John Wayne brand, has entered into a publishing agreement with powerHouse Books for the creation of the first-ever authorized John Wayne photo book. The book is scheduled for a fall 2011 release.
Combining never-before-seen photographs culled from the family's vast personal archives with images from some of John Wayne's 175 feature films, the book (as yet untitled) will celebrate the qualities John Wayne embodied.
Lassie Expands Pet Product Line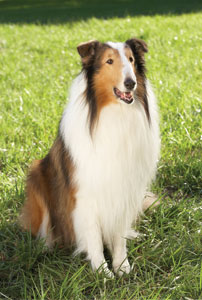 Classic Media announced that it has expanded its line of Lassie-branded pet products, including a renewed partnership with Sunshine Mills, Inc. (natural dog food and treats) and a new partnership with Silver One (pet beds and accessories).
Silver One will develop Lassie pet beds and throws, as well as dog bowls, leashes, toys and apparel.
Since 2007, Classic Media and Sunshine Mills have worked together to provide Lassie-branded natural dog food and treats.
Pinkalicious Party Goods
The Joester Loria Group signs Unique Industries and DecoPac for Pinkalicious party goods. Unique Industries will be launching Pinkalicious paper party goods and decorations based on the book series. The line will include napkins, plates, table covers, cups, party hats, party blowouts, loot bags, party invitations, piñatas, and décor. The line is currently available at specialty party stores and online retailers. It is expanding distribution to national accounts in the fall.
DecoPac is launching a collection of Pinkalicious cake decorations. There will be edible image and photoCake image for cake decoration. Also available are Pinktastic Rings for cupcake decoration. The items are launching at bakeries in April.
NCircle Signs Mobile MUM
NCircle Entertainment announced that it has licensed newly-formed Mobile MUM, Inc., children's programming for a new iPTV edutainment service for kids and families on the go called MobileMUM.com. Included in the digital license is popular television programming such as Dr. Seuss' The Cat in the Hat Knows A Lot About That, Sid the Science Kid, Pocoyo, and Mighty Machines.
The content will be delivered by Mobile MUM to Apple and Android devices, including the iPad, iPhone, Android phones, and Android-based tablets.
Mobile MUM is a newly formed startup company spun out of VisionWise, Inc., an established interactive game and video developer with extensive experience in the creation, production, and development of educational games for children ages 6 and younger.
SupperTime to Work with Freaky Flipsters

SupperTime Entertainment announced that it is working with artist David Quentin Sheldon's Freaky Flipsters characters to help develop them into an app as well as developing the characters for an eventual TV series. The app will be developed by app developer, Night & Day Studios.
SupperTime Entertainment, will be responsible for taking the Freaky Flipsters into other platforms including TV, books, and merchandise licensing targeting kids 6–12.
Freaky Flipsters creator David Quentin Sheldon is an established children's author and illustrator, with more than 60 books published in the trade and educational markets. Pricing on the first Freaky Flipster app is yet to be determined and will be announced in September.