Marvel Signs Franklin for Sports Line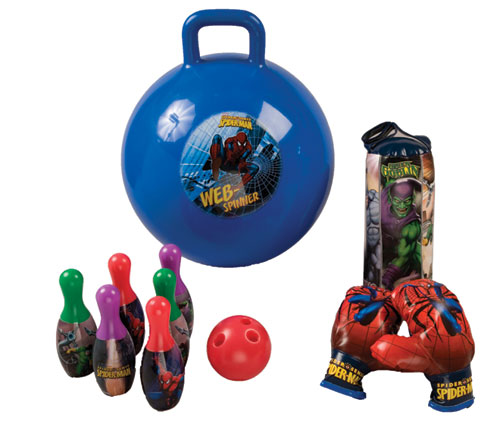 Franklin Sports and Marvel Entertainment announced a licensing agreement to develop a collection of sporting goods featuring Marvel's Superheroes.
The Marvel products created by Franklin will include a wide variety of sports including baseball, basketball, boxing, football, hockey, soccer, tennis, and indoor and outdoor games featuring Marvel Classic properties and upcoming feature films from Marvel Studios such as Thor, Captain America: The First Avenger and The Avengers. Initial product will be available to consumers for the holiday season in 2011.
The Name Game's Jes Gordon Joins Cast of Rocco's Dinner Party
Jes Gordon, event producer, has joined the cast of Bravo's new competition series, Rocco's Dinner Party. Each week, she will help the competing chef's in creating a memorable dinner party experience.
Gordon's company jesGORDON/properFUN provides high end, personal event design and management. Her first book, Party Like A Rock Star. . . The Celebrity Party Planner's Tips and Tricks for Throwing an Unforgettable Bash provides everyone, regardless of their budget, with the tools to throw the party of their dreams.
In 1992, Gordon accepted an offer to become the events and décor director for New York City's Tavern on the Green. Her work there led to private commissions for celebrities including Madonna, Barbara Streisand, Harrison Ford, and Nicolas Cage among many others.
Gordon has created captivating corporate events for Target, Tommy Hilfiger, Nissan, Budweiser, Rowenta, Swatch, King World Media, Lifetime Channel, among many others. She has worked on set designs for films, including Interview with a Vampire and Dead Man Walking.
Jes Gordon is represented by Holly Rawlinson's The Name Game. A full licensing program is currently in development for Jes Gordon.
StickerYou Signs LEGO
StickerYou has signed LEGO as a partner for the online launch of a new interactive LEGO Sticker Maker. LEGO users can access iconic LEGO art and can then turn the images into custom stickers. StickerYou offers a diverse range of LEGO stickers from the LEGO minifigure stickers to 'I love brick' sticker statements, and other LEGO lifestyle expressions. To enable users to make their own stickers, the LEGO Sticker Maker allows anyone to design and order their own page of LEGO stickers online and later stick it on their gear, organize their brick storage, or even apply to their bricks. The LEGO stickers from the StickerYou.com website are high quality die-cut stickers that are removable with zero mess left behind. They are water resistant and durable for all kinds of applications.
Optive Launches Licensing Program for The Kinks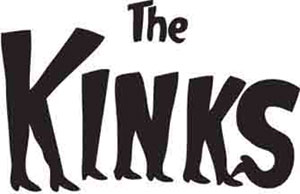 Optive Marketing, Inc., announced that it has been appointed as The Kinks licensing agent to launch the iconic band's first official licensing program. The Kinks are one of the most important and influential bands of the British Invasion. An extensive product line is planned for a fall 2011 release.
Sugar & Babe Signs Mexican Licensee
Japanese brand Sugar & Babe's Mexican sub-agent, Union Internacional, has closed its first licensing deal in the territory with company Doobalo, to manufacture and distribute socks.
Doobalo, one of the largest socks manufacturer and distributor in Mexico, licenses more than 20 brands such as Looney Toons, Pucca, Betty Boop, Hello Kitty, Ben 10, and now Sugar & Babe.
The two cat sisters, Sugar & Babe, were launched in Japan in 2007 by Crown Creative with a rock-glam concept. The brand's licensing program in Latin America is being handled by Brazilian agency Faresak, which is appointing sub-agents for the brand across the territory. Besides Union Internacional, agency Pie Grande is responsible for the brand in Chile. IMC covers the property in Bolivia, Uruguay, Paraguay, and Argentina.