Mind Candy Opens NYC Office, Hires Karp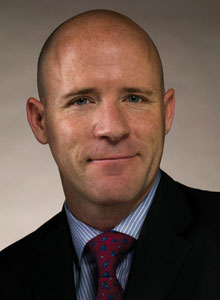 Mind Candy, the parent company of Moshi Monsters, announced the appointment of Eric Karp to head up its newly formed Americas Licensing Division, which is based in New York.
Karp takes on the role of head of licensing Americas, reporting to Darran Garnham, Mind Candy's head of global licensing. He will be tasked with developing, expanding, and rolling out an Americas licensing program for Moshi Monsters and building a U.S.-based team to drive the growth of the brand within this territory.
"Moshi Monsters currently has almost 40 million users worldwide, around a third of which are based in the U.S, making it our biggest territory" said Garnham in a statement. "The brand is rapidly gaining momentum so the time is right for a dedicated American team. We're thrilled to have Eric on board, he brings with him vast knowledge on Americas licensing and retail and transmedia kids brands."
A number of key licensing partners are already onboard including Spin Master (toy distribution partner), Scholastic (publishing distribution partner), Topps (trading cards) and Basic Fun (key chains). Books and trading cards are already on shelf in the U.S. with toys and other key lines set to launch in the summer.
Karp joins Mind Candy from Massiverse where he was head of global licensing for the action property Dragons Vs. Robots. He has worked in the children's licensing industry for more than 16 years in senior roles at companies including Chorion, MGM Studios, Copyrights Ltd., and Saban/Fox Family Worldwide.
Stolar Joins Board of Juno Company
The Juno Company, a children's new media company specializing in the creation of music education products including movies, apps and games, television programming, toys, books, and more announced that Bernie Stolar has joined the company's board of advisors.
Stolar has more than 30 years of experience in the interactive entertainment industry. He was executive vice-president of Sony Computer Entertainment America and oversaw the launch of the PlayStation platform before joining Sega of America as president where he launched the Dreamcast platform. Stolar also served as president of Mattel Interactive. Stolar then became CEO of AdScape Media, an in-game advertiser, which was sold to Google in 2007. At Google, Stolar took on the role of games industry evangelist where he led in-game advertising initiatives.
The Juno Company, founded by mom and composer Belinda Takahashi, Ph.D., is dedicated to inspiring a lifelong love and appreciation for music in children. The Juno Company team is made up of a blend of senior technologists, top children's creatives, and leading children's educators. Stolar joins a board of advisors that includes Facebook co-founder Andrew McCollum, former Facebook executive Net Jacobson, founder of Blogher Jory des Jardins, former COO and president of FAO Schwarz David Niggli, former SVP and GM of The Walt Disney Company Bernard Gershon, founder of Safran Digital Peter Safran, and executive director of Yale University Family Television Research Dr. Dorothy Singer.
Kidlandia Hires Chanover, Traeger
Kidlandia, the online destination for personalized gifts and entertainment for kids, announces new additions to its team. Michael Chanover joins Kidlandia as vice-president of product. In this role, Chanover is responsible for the integrated design, development, and rollout of a broad range of both physical and digitals products for Kidlandia Kreechurs, as well as Kidlandia's licensed intellectual properties. Kidlandia Kreechurs are a whimsical and fun collection of fantasy characters. He joins the company from LeapFrog.
Don Traeger joins Kidlandia as director of mobile development. In this role, Traeger leads Kidlandia's mobile applications efforts, overseeing the development and production of game apps for mobile devices. He joins the company from Electronic Arts.