WBCP Names The Bridge Direct as Master Toy Licensee for The Hobbit Films
Warner Bros. Consumer Products awarded the worldwide master toy and game licensing rights for The Hobbit: An Unexpected Journey and The Hobbit: There and Back Again to The Bridge Direct, Inc. The Bridge Direct will develop an array of products inspired by the two films, including Basic Action Figures, Adventure Packs, Beast Packs, and highly detailed Collector Figures. Roleplay items include a Basic Sting Sword, a Basic Orcrist Sword, a Dwarven Battle Axe, and a Deluxe Sting Sword with a blue glow just like in the film. The product line will be released prior to the December 14, 2012, release of the first film, The Hobbit: An Unexpected Journey.
Sanrio Welcomes Four New Licensees to Its Corporate Family
Sanrio signed new licensing agreements with Jada Toys, Gemmy Industries Corporation, Crafty Productions, and Panini America. Jada will develop a variety of Hello Kitty-themed vehicles—from scooters to ice cream trucks—to arrive in stores by the end of this year. Gemmy Industries will include Hello Kitty in a variety of seasonal products, launching with an oversized Hello Kitty porch greeter, available in stores in time for Valentine's Day. Crafty Productions will develop a line of Hello Kitty wood craft kits to include jewelry kits, charm boxes, collectible character sets, and more. The 2012 spring collection will be available this year. Panini America will produce a new Hello Kitty Sticker & Album Collection for North America (USA and Canada), Asia, Africa, Europe, and the Middle East to arrive in retail stores this year.
The Wildflower Group Grows Bunnies By The Bay With New Worldwide Partners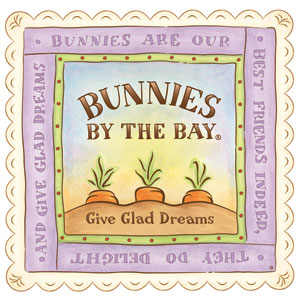 The Wildflower Group, a New York City-based licensing and branding agency and worldwide representative, in association with licensing agency Creative Properties, for infant gift brand Bunnies By The Bay, adds four licensees and three international partners for the property. The new licensees include G&W Acquisition for apparel, fabric company Cranston Fabric/Quilting Treasures, online audio and video story recording service Jackson Fish Market, and global publisher The Five Mile Press for a wide range of books.
In addition, The Wildflower Group appointed Copyrights Asia Limited as its Bunnies By The Bay merchandising agency in Japan and RM Enterprises Ltd. as its agent in The People's Republic of China, Hong Kong, and 15 other nations. RM Enterprises signed a new agreement with Lerado (Zhongshan) Industrial Co. Ltd. as master licensee for Bunnies By The Bay products in The People's Republic of China, Hong Kong, and Macau, set to release spring 2012.
The Wildflower Group is seeking U.S. licensees for Bunnies By The Bay in bedding, room décor, diaper bags, health & beauty aids, dinnerware, greeting cards, gift, and seasonal merchandise.
Launched in 1986, Bunnies By The Bay is a story-rich world of classically drawn bunnies for babies.
Animal Planet Expands Lifestyle Product Offerings With Two New Partners
Discovery Communications announced two new North American-based deals with Merlet and Primary Colors for a wide assortment of new Animal Planet-branded products. Merlet will produce Animal Planet- and River Monsters-branded adult and youth apparel including T-shirts, tank tops, crew necks, v-necks, and hoodies, as well as girls' knit bottoms. The line will range in size from S–XXXL for adult males and young men, S–XL for ladies and juniors, and 4–20 for boys' and girls' apparel. The new apparel will be available spring 2012 at outdoor specialty and sporting goods stores.
Primary Colors will produce Animal Planet-branded novelty confections, including chocolate, candy, and animal-shaped cookies and crackers. The confections will launch this year and be sold at department stores, discount stores, supermarkets, pharmacies, warehouse membership clubs, and other mass retail outlets.
A portion of the proceeds from the sale of Animal Planet products will benefit the principal partners of R.O.A.R (Reach Out. Act. Respond), Animal Planet's national campaign that, together with leading animal organizations, leads the way in taking action and being a voice for animals.
The deals were brokered on behalf of Animal Planet by its North American licensing agent, The Joester Loria Group.
The Sharper Image and Tandy Brands Accessories Announce License Agreement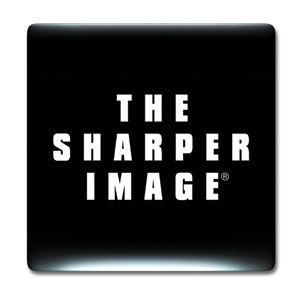 The Sharper Image and Tandy Brands Accessories, Inc., entered into a multi-year license agreement to manufacture and market products in the travel accessory and connectivity categories. Under the terms of the agreement, Tandy Brands will have rights in travel accessories (e.g., neck pillows, eye masks, luggage accessories, travel alarm clocks, and more) and connectivity (e.g., charging docks, portable computer accessories, and more). The company expects to drive incremental distribution in a number of wholesale channels, including national retail and department stores, club stores, and specialty stores.
Snap Signs Granmark for my1Story Party Goods
Snap Global Solutions announced a licensing agreement with international stationery goods company Granmark to manufacture and market a complete line of party goods for Snap's my1Story intellectual property. The license with Granmark for my1Story includes various party and stationery goods, including wrapping paper, gift bags and boxes, mini coloring books with stickers, and other party favors, decorations, and social expression items, to be distributed and sold nationwide.
Scribble Press Inks Deal with memBrain Licensing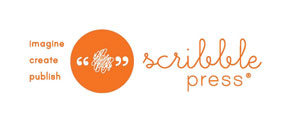 Scribble Press appointed memBrain Licensing as its global licensing and strategic consulting agency. The two companies will expand Scribble Press' self-publishing concept across a range of complementary categories, including toys, publishing, stationery, media, and more. Set for launch in 2012, memBrain Licensing and Scribble Press will seek high-profile partners whose participation will further encourage children to engage their imaginations. Following a strategic roll-out, memBrain Licensing will also seek partners for relevant and meaningful categories including toys, publishing, and stationery, as well as retail partners for new Scribble Press locations throughout the world. Scribble Press will continue to operate its flagship studios, online platform, and soon-to-arrive iPad application.
Launched in 2008, Scribble Press has three flagship locations in Santa Monica and New York. The Scribble Press studios guide children through writing and illustrating books, publishing them while kids wait.
Practice Phonics and Spelling With Caillou In New Mobile App
Educational developer Night & Day Studios, in partnership with licensor Cookie Jar Entertainment and its licensing division CPLG, developed an app featuring the character Caillou. In Caillou's World, children ages 2–5 are introduced to phonics, letter recognition, memorization, and spelling. Choose one of the familiar scenes from Caillou's life (playground, playschool, or attic) and the scene will be drawn in black outlines just like in a coloring book. As kids look around, an element of the scene (toy, animal, tool) will light up for a moment. Touch it and try to figure out which letter its name begins with, such as A for airplane. Get it right and the item will fill with color. Guess the wrong letter and a picture beginning with that letter will appear. Kids will have a chance to learn another pairing ("Box starts with a B!") and they can try again. The fewer guesses it takes, the more stars kids earn. Once six items have been found and identified, the entire scene will fill in with colors. The app is available for iPhone, iPod Touch, iPad, Android, and Android Tablet for $2.99.
Lawless Entertainment Inks Deal to Represent Conversations with Cass
Lawless Entertainment, a creator, co-producer, and marketer of animated and live-action programming throughout the world for film and television, announced that it will represent Conversations with Cass, a series of 30-minute conversations hosted by Cass Warner, granddaughter of Harry Warner, patriarch of Warner Bros. Studios. The project is currently in post-production.
Cass Warner has personal interviews with some of today's most recognized actors and leading professionals including Matthew McConaughey, Giovanni Ribisi, Cole Hauser, and others. Each dialogue shares a different perspective into the lives of these individuals as they explain their journey to success, including the inspiration and obstacles they encountered along the way.