Warner Bros., Mattel Extend DC Licensing Partnership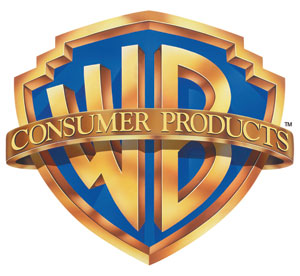 Warner Bros. Consumer Products (WBCP), with DC Entertainment, announced that it has extended its licensing deal with Mattel, Inc. The new multi-year agreement allows Mattel to continue as master toy licensee for the complete universe of DC Comics characters. Under the terms of the deal, Mattel is granted access to the DC Comics characters, which includes more than a thousand DC Comics Superheroes and DC Comics Super Villains, such as Superman, Batman, Green Lantern, Wonder Woman, and The Joker.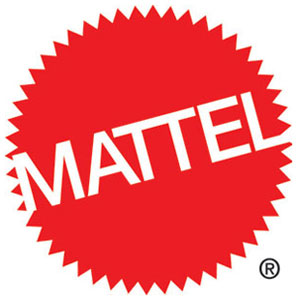 As part of the ongoing relationship, Mattel is set to develop toy lines for two theatrical releases: on July 20, 2012, The Dark Knight Rises, and on June 14, 2013, Man of Steel. Future television-based collaborations include Warner Bros. Animation's upcoming television series, Green Lantern: The Animated Series, along with their ongoing product support for Young Justice, also from Warner Bros. Animation. Both animated series air on Cartoon Network.
Pandora, DMX Partner to Provide Radio for Small Business Settings
Pandora, the internet radio company, and DMX, a company focusing on commercial music and experiential marketing, announced a partnership to provide the first personalized internet radio solution for businesses.
Affordable and scalable, the Pandora service for business is suitable for national and local retail stores that use music to enhance their establishments, including car dealerships, medical offices, salons, restaurants, and coffee shops, among others. The DMX media player lets business owners play Pandora internet radio knowing they are using a fully licensed music solution designed for their commercial setting.
Business owners can purchase a DMX media player online for $99.95 and pay $24.95 per month, per location for use of the service, with no long-term contract. However, as part of an introductory offer, the DMX media player can be purchased for $74.95.
For more information or to order the new service, visit www.dmx.com/pandora.
Diamond Select Signs Lenore License
Diamond Select Toys (DST) has secured the license for Lenore, The Cute Little Dead Girl, from creator Roman Dirge. Celebrating her 20th anniversary next year, Lenore has been the star of her own comic book and animated series, and will soon be the star of a diverse product line from DST including action figures, MiniMates, PVC figurines, banks, bottle openers and ice cube trays.
Inspired by the eponymous poem by Edgar Allan Poe, the character debuted in Xenophobe magazine in 1992 and received her own comic book from Slave Labor Graphics in 1998. In her adventures, the undead, homicidal waif wanders in and out of people's lives, wreaking havoc everywhere she goes, and the comic was turned into a web cartoon in 2002. More recently, Lenore Volume II began publishing in 2009 from Titan Books, and a CGI film adaptation is in development.
KISS By Monster Mini Golf Opens in Las Vegas
KISS By Monster Mini Golf, a rock 'n' roll themed amusement attraction based on the band KISS, is coming to Las Vegas. Located across from The Hard Rock Hotel and Casino at the Shoppes at Harmon Square, it's scheduled to open in January 2012. It's the first of its kind and will include an indoor glow-in-the-dark custom-designed, 18-hole miniature golf course, a state-of-the-art arcade, the largest KISS gift shop created to date, a KISS Gallery, Hotter Than Hell Wedding Chapel, a private VIP Room, KISS-themed event rooms, and the Rock 'n' Roll All Nite Cafe. A live DJ will play continuous KISS music, trivia, contests, and prizes.
Live Nation Merchandise, the exclusive worldwide merchandise and licensing agent for KISS, brokered this KISS By Monster Mini Golf deal. Christina Vitagliano owns Monster Mini Golf. She has 30 themed courses across the country.
Wendy Bellissimo, 5 Star Apparel in Deal
Wendy Bellissimo Media, Inc., and 5 Star Apparel Group announced a licensing partnership that will include the marketing, production, and distribution of the Wendy Bellissimo Baby & Kids apparel line. Through the agreement, 5 Star will head the creation, production, and distribution of the Bellissimo brand lines including layette sets, sleepwear, and clothing geared for boys and girls ages 0–7.
Richmond Management Group, Inc. (RMG), the licensing agency for Wendy Bellissimo, brokered the deal.
Emily the Strange Gets E-Commerce Platform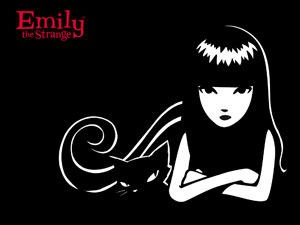 memBrain Licensing announced the launch of a new e-commerce platform for the teen brand Emily the Strange. Developed in conjunction with and powered by CafePress.com, the e-Shop will feature products from Emily the Strange's roster of licensees, as well as exclusive limited edition designed products and ongoing seasonal promotions. Visit http://shop.cafepress.com/emily-the-strange.
Created by artist Rob Reger and his Berkeley-based design studio Cosmic Debris in 1993, the Emily the Strange brand will celebrate its 20th anniversary in 2013. She is an icon for individualism, empowerment, and do-it-yourself style and has grown with a series of comic books, gift books, young adult novels, and an upcoming movie to be distributed by Universal Pictures.