Brand Central Signs ApartmentTherapy.com
ApartmentTherapy.com, the website for all things design, has selected Brand Central LLC, as its agency of record. Brand Central, will develop a full lifestyle program.
Brand Central says that Apartment Therapy has more than 8.5 million unique readers per month. The site has more than 45 million page views per month and more than 150 original posts published each weekday.
Apartment Therapy is the newest addition to Brand Central's home and lifestyle clients, which already include lifestyle brands such as Seventh Generation, Blu Dot, Petit Tresor, and several other national brands. The agency is working on the brand in partnership with management agency Artist and Brand Management.
Joester Loria Sign Oxford University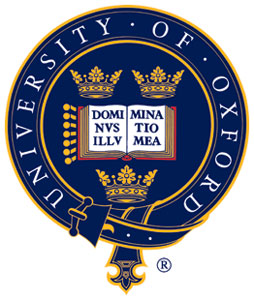 Oxford Limited, the licensor for the University of Oxford's brand licensing program, has appointed The Joester Loria Group (JLG) as its agent for North America. The agency will develop the apparel and home furnishings categories for the U.S. and Canadian markets.
The University's world-class libraries and museums will provide a rich source of reference and source material for Oxford's brand licensing program. Central to the University's brand licensing program, however, is its coat of arms and the University of Oxford name, as well as the many sports club marks. These assets have been captured in the extensive style guides that provide licensees with turnkey designs and graphics.
Oxford says it is the oldest English speaking university in the world, with the earliest records of teaching dating back to 1096.
Hasbro Announces New Global Licensees
Hasbro announced that it has signed a number of global licensees across its brands.
Chitech is expected to bring Nerf bikes, tricycles, scooters, and three-wheeled scooters to store shelves in Hong Kong, Taiwan, Singapore, Malaysia, and Thailand in April.
Great International Co., Ltd has signed on to create Transformers Prime pens, pencils, erasers, stickers, notebooks, and bags; the products will be available this year throughout Taiwan.
Hunter Leisure was signed for My Little Pony and Littlest Pet Shop sporting goods, which are currently on shelf now in Australia and New Zealand.
PT Adinata Melodi Kreasi has signed an agreement to bring Transformers Prime bags and stationery to Indonesia in May.
Cra-Z-Art to Create Angry Birds Activity Line
Cra-Z-Art and Rovio Entertainment, creator of Angry Birds, announced a new line of Angry Birds activity-branded products for kids ages 3 & up.
The new line is expected to include Angry Birds Figure Maker Playset, Super Doodle Drawing Toy, Putty, Color Your Own Bird Bean Bags, Super Fun Set, Activity Roller Desk, Giant Coloring Pad, and many others.