Techno Source Signs Kurio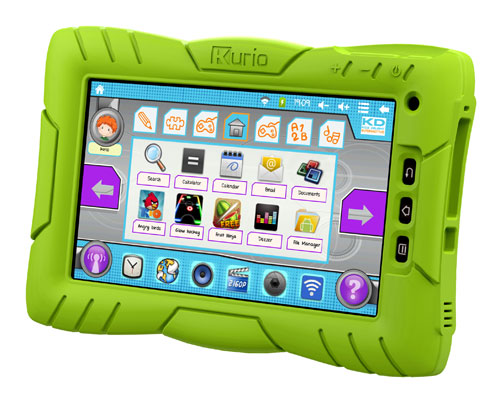 Although Kurio was on display at last month's Toy Fair, Techno Source, a division of LF Products, has officially announced its agreement with CIDE Interactive, to distribute the Kurio line of Android-based tablets for families in the U.S. and Canada. The Android-based, 7-inch multi-touch-screen Wi-Fi-enabled tablet is designed for families with kids and teens, which offers full parental control. The complete range of Kurio devices will be available at mass and specialty retailers nationwide in time for the 2012 back to school set.
"Kurio was introduced at London and Nuremberg Toy Fairs with much fanfare," said Eric Levin, division head, Techno Source, in a statement. "We knew immediately that we wanted to be the ones to introduce it to the North American market. Kurio will be a game-changer in the global tablet market."
"We received a lot of interest in Kurio, but in the end, we chose Techno Source as our North American partner because of their passion, powerful distribution network, and proven ability to market products to parents and children," said Eric Wolff, general manager, CIDE Interactive, in a statement. "The proof is in the publicity and retail interest they were able to generate at the American International Toy Fair."
Kurio is both a multimedia and an entertainment device, allowing kids to access e-mail, search the web, read e-books, write, draw, play games, take photos and video, watch movies, and listen to music. It's also an educational tool that offers kids learning resources at their finger-tips.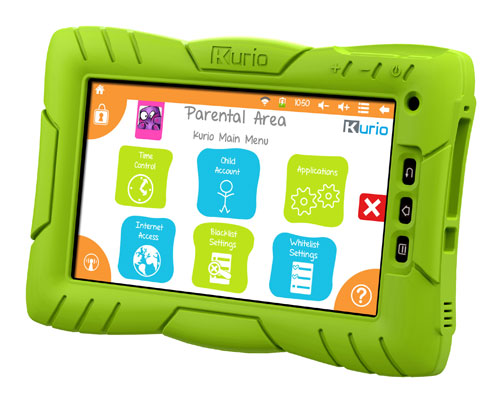 Each Kurio tablet can store up to eight profiles and adapt settings and themes according to each user's personal taste. Kurio is a real tablet with an open Android system that allows parents to monitor without restricting. Advanced parental controls, found in a password protected parental area, include internet access, application store access and purchase control, time control options, and more. Parents can set different controls for each user profile, expanding access as the child becomes older.
It is Flash 11 compatible and allows users to view content in HD on a TV, as well as content from external drives. Designed for heavy use by kids and teens, Kurio comes with a durable, protective shell available in a variety of colors. A complete range of Kurio add-on accessories will also be available.
Kurio tablets, available in 7-inch, 8-inch, and 10-inch models with an MSRP of $199 to $329 based on size.
Mind Candy, Sony Music in Distribution Deal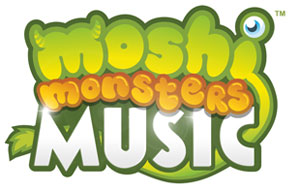 Mind Candy announced a distribution deal with Sony Music. The deal follows the recent launch of Mind Candy's own music label, Moshi Monsters Music.
The partnership grants Sony Music the rights to UK distribution of Moshi Monsters' forthcoming music releases. The deal kicks off with the debut album Moshi Monsters, Music Rox!, which is now available for pre-order online (Amazon.co.uk, Play.com, HMV.com, and iTunes UK) and launches on shelf in the UK (and on iTunes globally) on April 2.
Written and produced in-house, Moshi Monsters, Music Rox! features 12 tracks from popular Moshi characters with music that covers all genres.
Jakks Adopts Shareholders Rights Plan in Response to Oaktree Bid
Jakks Pacific, Inc., announced that its board of directors has unanimously adopted a stockholder rights plan and declared a dividend of one right for each outstanding share of the company's common stock. The board adopted the rights plan in response to Oaktree Capital Management's unsolicited and highly conditional indication of interest as well as a recent indication by Oaktree that it may accumulate additional shares of the company's stock in the open market.
The company's rights plan is designed to protect against any potential takeover techniques and to help ensure that the company's stockholders are not deprived of the opportunity to realize full and fair value on their investment. Jakks says the plan is similar to plans adopted by numerous publicly traded companies.
In connection with the adoption of the stockholder rights plan, the company's board of directors declared a dividend of one right for each share of the company's common stock held by stockholders of record as of the close of business on March 15, 2012. Initially, the rights will not be exercisable and will trade with the shares of the company's common stock. Under the plan, the rights will generally be exercisable only 10 business days either after a person or group becomes an "acquiring person" by acquiring beneficial ownership of 10 percent or more of the company's common stock or if a person or group commences a tender or exchange offer which, if consummated, would result in a person owning 10 percent or more of the company's common stock. In addition, if a person or group acquires beneficial ownership of 10 percent or more of the company's common stock, each right will generally entitle the holder, other than the acquiring person or group, to acquire, for the exercise price of $80 per right, shares of the company's common stock (or, in certain circumstances, other consideration) having a market value equal to twice the right's then-current exercise price. The company's board of directors may redeem the rights at a price of $0.01 per right at any time up to 10 business days after a person or group acquires beneficial ownership of 10 percent or more of the company's common stock.
The rights plan will continue in effect until March 4, 2013, unless earlier redeemed or exchanged for shares of common stock by the company.
Stockholders are not required to take any actions to receive the rights distribution. Until the rights become exercisable, outstanding stock certificates will represent both shares of the company's common stock and the rights. The issuance of the rights will have no dilutive effect and will not impact reported earnings per share for the company.
MarVista Launches Licensing Program for Disney's Radio Rebel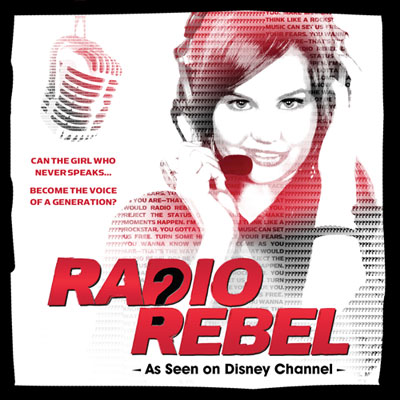 MarVista Entertainment has launched a comprehensive licensing program for Radio Rebel, its second production for Disney Channel produced with first time co-production partner Two 4 The Money Media.
Brand Sense Partners, the brand extension agency for Radio Rebel, has secured merchandise partnerships, including CPO for bracelets and hair accessories; Scorpio Posters for printed gifts; and KJM, Jerry Leigh, and Ripple Junction for apparel items. The Radio Rebel soundtrack is being released through Razor & Tie.
Merchandise will be available online and through independent retailers. Online retailers Café Press and Zazzle are developing a wide range of customizable products from notebooks, stickers, and magnets to apparel, headwear, and gifts. Online retailers will integrate marketing efforts with Radio Rebel's social media and online components.
The Ryan Seacrest Foundation will benefit from a portion of product sales.
Radio Rebel stars Ryan as a teen who secretly breaks free from her painfully shy self and into the persona of a bold podcast host who rocks her Seattle high school with music and the message to "be yourself." The Disney Channel Original Movie is based on the novel Shrinking Violet.
Kathy Ireland to Give Keynote to Kick Off Licensing Show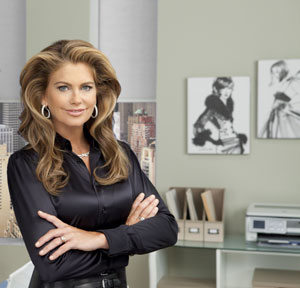 Kathy Ireland, the former super model turned branding executive, will give the keynote address at Licensing International Expo 2012. The keynote session is scheduled for Tuesday, June 12, at 8:30am and kicks off this year's Licensing Show. Licensing Show takes place from June 12–14, 2012, at the Mandalay Bay Convention Center in Las Vegas. Admission to the keynote address is free to all Expo attendees.
Ireland is CEO and chief designer of kathy ireland Worldwide (kiWW), a design and marketing firm founded in 1993.
The company that Ireland started with socks, an idea, and meager financial resources has since grown into a design empire with annual retail sales of an estimated $2 billion.
In her speech, "Brand Building Through Licensing—My Journey from the Beach to the Boardroom and Beyond," Ireland will discuss the principles on which her company is built, business lessons learned along the way, and thoughts on the current state of the licensing business and where it is headed.
Ireland's keynote address is the centerpiece of a full slate of sessions, panel discussions, and workshops that make up LIMA's Licensing University. For more information on the Licensing University program and schedule, visit www.licensingexpo.com.