HIT, Simon & Schuster in Mike the Knight Deal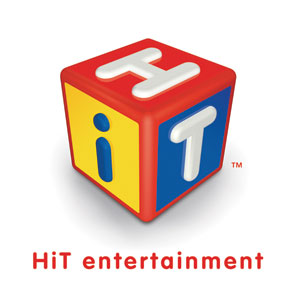 HIT Entertainment, now a division of Mattel, and Simon & Schuster Children's Publishing have agreed to a master publishing deal for the preschool property Mike the Knight in North America. The exclusive deal is the brand's first consumer product licensing agreement for the United States and Canada.
Simon & Schuster's imprint Simon Spotlight has acquired the rights to produce a variety of story, picture, novelty, activity, and coloring books, as well as non-interactive e-books, with new titles set to launch in the United States and Canada in 2013. The deal further expands HIT Entertainment's work with Simon & Schuster, who signed on early last year as the UK and international publishing partner for Mike the Knight.
Set in a magical medieval age, the Mike the Knight half-hour adventure series launched on Nickelodeon in early February, and on Nick Jr. in early March. The series launched on Treehouse in Canada last September.
Holly Hobbie Books Come to Italy
American Greetings Properties (AGP) and international licensing agent Starbright SRL announced last week that Magazzini Salani will launch for the first time a range of Holly Hobbie books in Italy. Four Holly Hobbie books will be released this month in time for Italy's Bologna Book Fair. These new titles will be available online as well as throughout mass market, book, department, hypermarket, airport gift, and independent stores in Italy, Vatican City, San Marino, and Canton Ticino.
This partnership expands on a current deal with Adriano Salani for notebooks, calendars, agendas, bags, and T-shirts for children, teens, and adults.
BMW, BALL Partner for Branded Watches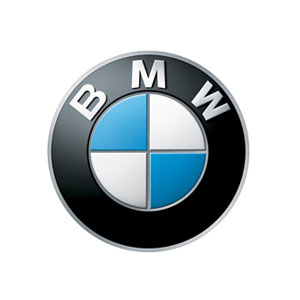 Global Icons announced last week that its client, BMW has partnered with BALL Watch company to launch a line of BMW-branded watches.
The watch-making firm will be injecting the full scope of its expertise and innovation with COSC certification, technological optimization, aesthetic refinement, and balanced proportions for all models. The new timepieces will incorporate various technical feats, including the patented anti-shock system, Amortiser.

The new BMW collection by BALL debuted at Basel and will be available this fall through a network of select retailers.
Global Icons brokered the deal with BALL on behalf of BMW.
Nickelodeon, IMKING Partner for SpongeBob T-shirts
Nickelodeon and IMKING (Imaginary Kingdom Clothing, Inc.,) have partnered on a new limited-edition SpongeBob SquarePants collection, which includes adult T-shirts, cut and sew, accessories, and headwear products. The collection incorporates memorable scenes and themes from Bikini Bottom with an IMKING twist.
There will be four releases of the new collection throughout 2012, with only 200 pieces of each style and color being produced. Product will be released in select boutiques and at IMKING's flagship store in Santa Ana, Calif. The first collection launched on March 15 and is expected to be followed seasonally on June 1, August 15, and December 1.
Excel Branding is Licensing Sweetie Pie's and Chef Graham Elliot
Excel Branding has two food-related properties available for licensing. The first, Sweetie Pie's, is a family-owned and operated soul food restaurant, and the name of a new hit series on Oprah's OWN Network. From award-winning producers Pilgrim Films and Cool Fire Media, Sweetie Pie's chronicles the drama that unfolds in the St. Louis restaurant. Owner, Robbie Montgomery is a former back-up singer for Ike & Tina Turner. Tim Montgomery, Robbie's son, manages all aspects of the restaurant. Other family members serve as cashiers, servers, and assistant chefs.
The second property available for licensing is Chicago-based chef, Graham Elliot. The Michelin-starred chef, is the owner of the restaurant Graham Elliot. He is also the culinary director of Lollapalooza, a judge on Fox's Master Chef, and creator of Grahamwich.
Both properties are available for a range of categories through Excel Branding. Contact Robert Stone at rstone@excelbranding.com
Old Bay Partners with Crab Source
McCormick & Company, Inc., announced that its Old Bay brand has partnered with Crab Source, LLC to offer Old Bay-seasoned frozen crab cakes. The line will be available in a variety of sizes in stores this fall.
Old Bay crab cakes, which debuted last week at the 2012 Boston Seafood Show, will leverage the brand's famously bold flavor to offer consumers new ways to experience their favorite seasoning.
Old Bay's unique blend of 18 herbs and spices has been satisfying the taste buds of seafood aficionados for more than 70 years. With its roots in Baltimore, Old Bay says it sells more than 55 million ounces of seasoning a year across the country.
This partnership was brought together by Beanstalk, Old Bay's licensing agency of record.