Promotions at Sesame Workshop
Sesame Workshop announced a number of promotions. Gisela Abrams has been promoted to assistant vice-president of international licensing. Marie-Cecile Girard-Jones has also been promoted to assistant vice-president of international licensing. Kerri Katz has been promoted to director of licensing, strategic partner relations. Abrams and Girard-Jones, who both joined the Workshop as international licensing managers in 2003, will continue to report to Maura Regan, senior vice-president and general manager of global consumer products. Katz first joined the Workshop in 2008 as manager of licensing and will report to Jennifer Ahearn, vice-president, strategic partner relations.
A Squared, Tata Elxsi Hire Robinson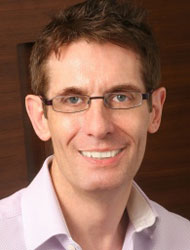 A Squared Elxsi Entertainment LLC (A2E2), a joint venture between A Squared Entertainment and Tata Elxsi Ltd., announces the appointment of Paul Robinson as president, A Squared Elxsi International. Robinson will establish a London office with responsibility for content distribution in all formats, content acquisitions, brand licensing, and the continued international expansion of the company.
He joins a seasoned team of executives including co-presidents Andy and Amy Heyward, COO Greg Payne, and CFO Harish Seth.
Robinson is responsible for the international expansion of A2E2's growing portfolio of brands, which include Build-A-Bear Workshop. Robinson is spearheading the international development of a licensed merchandise and consumer products range that will extend the brand outside existing Build-A-Bear Workshop stores.
Robinson is the former KidsCo CEO and co-founder. He was also senior vice-president of international television for The Walt Disney Company.
Toei Animation Promotes Kinoshita
Toei Animation announced that it has appointed Hiroyuki Kinoshita to CEO of Toei Animation Enterprises, and COO of Toei Animation, Inc., and Toei Animation Europe S.A.S., effective immediately.
Since joining Toei in 2004 as director of business planning, Kinoshita has served as CFO and secretary and treasurer of Toei Animation Inc.