Antebi, Sakal in Distribution Deal for Paris Hilton Footwear
Antebi Footwear Group, LLC announced that it recently signed an international distribution agreement with Sakal Holdings to distribute its signature Paris Hilton Footwear line within Israel.
The first branch of Paris Hilton Footwear stores will open within The Ice Mall, in Eilat, one of Israel's largest entertainment attractions, cultural centers, and shopping destinations. Shortly thereafter, the Paris Hilton Footwear collection will be available for purchase at its namesake store within the Arena Mall in Herzliya, a retail destination owned and operated by Cranes Group, one of the largest mall developers in Israel.
Under Paris Hilton's name, there are now 17 product lines including fragrance, footwear, handbags, and beauty products, and she has recently put her name to a MotoGp motorcycle racing team via Paris Hilton Racing. The first product, Paris Hilton's fragrance line, has grossed more than $1.3 billion worldwide and is now in its 15th scent. In addition, there are now 35 Paris Hilton-branded stores in more than 31 countries around the world.
i-Star Signs One Direction
i-Star Entertainment announced that it has entered into an agreement with Global Merchandising Services, which represents the worldwide merchandising rights for 1D/One Direction. i-Star will produce a line of plush, pillow, and light-up novelties, which will be available at major retailers in the United States starting this fall, as well as select retailers around the globe.
In addition, the light-up toy line will include items such as One Direction FyrFlyz, which spins on its axis to create a light show.
1D/One Direction rose to fame after competing on Britain's The X Factor.
Additional Licensees for Star Trek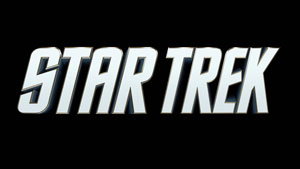 CPLG, licensing representative for CBS Consumer Products, announced that it has signed Danilo, iG Accessories, Pyramid, and Zeon for Star Trek.
Under the new agreements, Danilo will produce greeting cards and calendars; iG Accessories will develop mobile phone and video game accessories; Pyramid will produce wall art; and Zeon will produce a range of products including watches, clocks, torches, and tinned mints.
The next Star Trek film is slated for release in May 2013.