Jazwares in Nicktoons Deal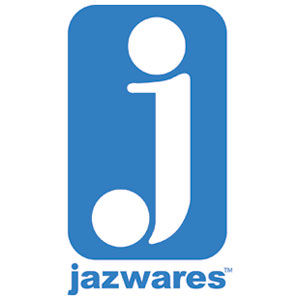 Jazwares announced that it has signed a deal with Nickelodeon to create Nicktoons-themed figures and plush. The line will feature products for Rugrats, Jimmy Neutron, Aaahh!!! Real Monsters, Ren & Stimpy, Fairly Odd Parents, CatDog, Hey Arnold!, Danny Phantom, Rocket Power, Rocko's Modern Life, and T.U.F.F. Puppy. This licensing agreement follows Jazwares' 2011 release of figures and electronics based on Nickelodeon's popular Fanboy & Chum Chum series.
Jazwares' Nicktoons line will include two-inch six-pack and four-pack figure sets as well as two-inch figures, six-inch figures, and seven-inch plush items. The line of articulated and collectible figures as well as plush items will be available nationwide fall 2012.
New Deals for Cut the Rope
ZeptoLab, Cut the Rope game owner, in partnership with Studio Licensing and Established Brands Licensing, has finalized a series of new licensing deals as part of its mass market rollout.
For North America the following deals have been signed:
AllStar Distributing will create a range of vending accessories. Color-a-Cookie will create cookie decoration set sand pre-decorated cookies. Decopac, Inc., has been signed for cake decorations and kits. Innovative Concepts in Entertainment has been signed for amusement redemption games and merchandisers. Simply Natural Foods has been signed for fruit snacks, gummies, and hard candy. Trends International will create a variety of stationery including bookmarks, calendars, and posters. In Canada, Leese Enterprises Int. will create a range of novelty candy and chocolate.
Joltin' Joe DiMaggio Moves into Beverage Category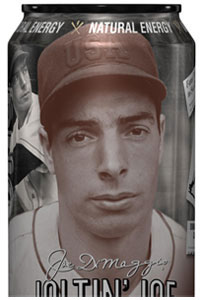 The Joe DiMaggio brand has teamed up with AriZona Beverages to launch a new drink called Joltin' Joe, which will be available nationwide in mid-September. Joltin' Joe is a lightly carbonated ready-to-drink espresso. It is made with natural espresso coffee and contains no artificial flavors, colors, or preservatives.
"The Joltin' Joe brand seamlessly extends to coffee and energy so launching our first beverage product with a ready-to-drink sparkling espresso is consistent with our strategy to build a large footprint in the food and beverage category," says Michelle Alfandari, president and CEO of MODA, representing Joe DiMaggio, LLC.
American Greetings QSR Deals for Asia
American Greetings Properties (AGP), the intellectual property and outbound licensing division of American Greetings Corporation, and MediaLink, AGP's international licensing agent in Asia, have partnered with McDonald's to launch a Strawberry Shortcake kids' meal promotion throughout Asia.
McDonald's began rolling out its Strawberry Shortcake premiums on August 9 and will continue through January 17, 2013, at participating restaurant locations in Malaysia, Brunei, Indonesia, the Philippines, Thailand, Singapore, Hong Kong, and Macau. McDonald's customers will receive one of four Strawberry Shortcake toys—a Strawberry Purrfect Friend, Orange's Fruit Mart, Raspberry's Dress Shop, or Blueberry's Bookshop—with the purchase of any Happy Meal.
Vamplets in Publishing Deal
Vamplets announced it has signed a deal with Action Lab Entertainment for a series of comic books and graphic novels to be released in early 2013.