Miniclip.com Signs Development Deal with Albie Hecht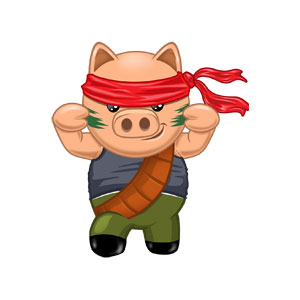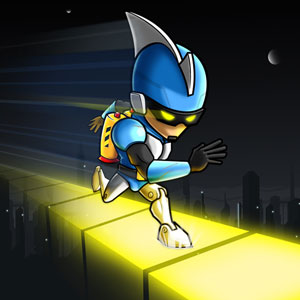 Miniclip.com has entered into an exclusive agreement with Albie Hecht, CEO of Worldwide Biggies, to bring Miniclip's top gaming properties to TV and the web.
Hecht, who was responsible for the development and launch of Nickelodeon's SpongeBob SquarePants, Kids' Choice Awards, and Dora the Explorer, will look to develop some of Miniclip's most popular games, including Gravity Guy, Hambo, Sketch Star, Canyon Defense, Monster Island, Extreme Skater, iStunt, Minipets, and 8 Ball Pool. These properties will fuel the initial development deal aimed at creating fully immersive entertainment experiences that will appeal to Miniclip's young audience.
"Albie Hecht is one of the most successful producers in kids entertainment and an ideal partner to bring Miniclip's IP to TV and web series," said Chris Bergstresser, vice-president and commercial director of Miniclip, in a statement.
"Miniclip right now commands an audience that any content provider would envy," said Albie Hecht, CEO of Worldwide Biggies, in a statement. "They have built this success with a wealth of strong content that will transfer well into a variety of multimedia platforms."
The partnership with Worldwide Biggies is part of a long-term global brand extension campaign that will leverage Miniclip's online brand with consumers in a variety of ways and build it at retail and beyond. This partnership follows a national kids' meal promotion with Del Taco and Miniclip's first appearance at this past Licensing Show.
Corus Entertainment Invests in App Maker Fingerprint Digital
Fingerprint Digital, Inc., a mobile gaming startup that creates apps for kids, announced that Corus Entertainment, Inc., has made an investment to further grow and expand Fingerprint's learning and entertainment platform, known as Fingerprint Play.
As the lead investor, Corus will bolster Fingerprint's position as one of the key contenders in the growing children's app market as Fingerprint adds more content, expands its product offering, and names Corus' Colin Bohm, managing director, Nelvana Enterprises to its board.
The Fingerprint Play platform, which launched in December 2011, is available on iOS and offers a range of content for children and parents. Fingerprint offers 14 apps, which have been played more than 20 million minutes, according to the company. With this investment from Corus, Fingerprint Play says it plans to expand to Android devices and add eight new gaming apps by the end of this year.
Through this deal, Corus plans to bring some of its properties to the Fingerprint Play platform.
TimeToPlayMag.com Launches Parent Panel

TimeToPlayMag.com (that's us!) introduces a Parent Panel, adding another facet of expertise to our current in-house team of toy experts. The panel features six parents from around the country who are sharing their experience and advice with Time to Play's audience. Each parent will lend their unique voice and point of view to the site as they discuss the adventures of parenting.
Here are the members of the Parent Panel along with a link to each contributor's website and Twitter handle:
Ana Lilian Flores
www.SpanglishBaby.com
@SpanglishBaby
Emily Vanek
www.coloradomoms.com
@ColoradoMom
Jen Rabulan-Bertram
www.NextKidThing.com
@JenRab
Maria Colaco
www.thenewyorkmom.com
@pluslily
Meredith Sinclair
www.Hoo-Dee-Hoo.com
@Hoo_Dee_Hoo
Nadia Jones
www.JusticeJonesie.com
@JusticeJonesie