Rubie's Signed for Cut the Rope
ZeptoLab signed Rubie's Costume Company to develop a range of costumes and dress-up accessories inspired by Cut the Rope. Licensing agents Studio Licensing and Established Brands Licensing brokered the deal. The range of items includes costumes in all sizes as well as pet costumes; accessories (such as makeup for face and body, hats and headwear, tights, gloves, costumes, shoes and boots, treat bags/pails, and fun streamers); and dress-up (costume and accessory sets). Product will be available across all channels of distribution in the U.S. and Canada beginning summer 2013.
HIT Signs Mike the Knight European Licensees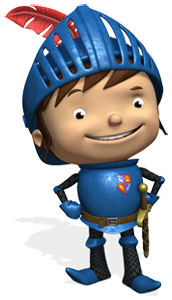 HIT Entertainment announced that it has signed a number of new international home entertainment and publishing licensees for preschool property Mike the Knight. The new deals cover a range of European territories.
For Home Entertainment, DVD: Lusomundo (Portugal), Cass (Poland), Svensk Filmindustri (Norway, Sweden, Finland, and Denmark), and OTC (Benelux).
The new European Publishing licensees include Memphis Belle (Benelux) for storybooks, annuals, and novelty board books; Hemma (Benelux) for coloring and activity books; MSZ (Poland, Romania, and Hungary) for all format books and a monthly magazine; and Buster Nordic (Sweden, Denmark, Norway, Finland) for all format books.
In addition, working alongside HIT Entertainment, SuperRTL has secured the following licensees in Germany: Sony Music for Home Entertainment, Panini for kindergarten/friends books, sticker books, and a magazine; Egmont for storybooks and activity books; and Nelson/Carlson for early reading books, magnet books, large format picture books, and mini books.
Herb Ritts Photography Now Available for Licensing Through Trunk Archive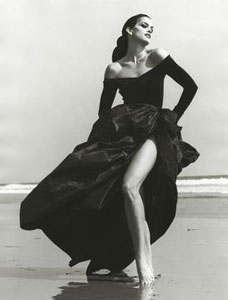 Trunk Archive announced that it is representing the Herb Ritts Foundation in licensing efforts for the Herb Ritts brand and its iconic photography.
With a distinctive style heavily influenced by the California landscape, photographer Herb Ritts has created many timeless, powerful, and iconic images. His images were frequently featured on the covers of publications such as Vogue, Vanity Fair, Interview, and Rolling Stone. He also created iconic advertising campaigns for Calvin Klein, Chanel, Donna Karan, Armani, and Gianni Versace among others. His fine art photography has been the subject of exhibitions worldwide.
Herb Ritts' photographic collection is now available for licensing in product categories including apparel, accessories, stationery, home décor, gift, and furnishings.
Licensing proceeds to the Herb Ritts Foundation go towards continuing Herb Ritts' life-long dedication to supporting HIV/AIDS research and also pay tribute to his great passion for photography by offering assistance to institutions with educational programs that advance the art of photography.
Bettie Page Store to Open on The Bowery
Tatyana Designs, Inc., a retailer specializing in contemporary designs inspired by Bettie Page, announced that it has signed a 10-year lease for a new flagship New York City location.
Set to be located at 303 Bowery in Manhattan, neighboring stores include a Patagonia, Anthropolgie, and Patricia Fields. This New York location will be the 11th Bettie Page boutique and the fifth new opening in 2012. It is the third in the East following Philadelphia's opening in August and Boston's opening in October.