I Love Lucy Becomes a Slot Machine Mobile App
I Love Lucy and Williams Interactive LLC, a subsidiary of WMS Industries, Inc., have partnered to bring the latest technology to slot machine mobile applications. The I Love Lucy slot game is a Cascading Reels slot title that provides two unique bonus rounds featuring eight classic video clips from fan-favorite episodes. The game is connected to other slots games through a casino interface, which enables players to easily browse and play other slot games on the casino floor while sharing bankroll between machines.
I Love Lucy, under license by CBS Consumer Products and Desilu, too, LLC, is the first licensed title released by Williams Interactive as a mobile application.
Cloud b Expands into Romanian Region
Cloud b has signed Tema Novelart Stil Srl as as authorized distributor of Cloud b products serving the Romanian region.
With a collection of products and programs designed to help children sleep, Cloud b, is known for its Twilight Turtle and Sleep Sheep. The company offers products, developed in consultation with an Advisory Board of pediatricians and specialists, to soothe and comfort children.
"In partnership with Tema Novelart Stil Srl, Cloud b anticipates tremendous growth of the brand in the Romanian market," says Julien Marchal, COO Cloud b.
Creative Minx Signs 505 Games for Licensing
Creative Minx Marketing announced that it will represent 505 Games, a global publisher of video games, for licensing in boxed and digital platforms including branded and entertainment opportunities. Creative Minx will secure brand extensions through merchandising across multiple categories and genres.
HillBilly Brand Signs Timeless Trésor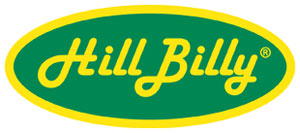 HillBilly Brand, Inc., has signed a licensing agreement with Timeless Trésor, LLC granting them the rights to market jewelry and related personal accessories. Capitalizing on the momentum generated through multiple airings on the ABC television show Shark Tank, Timeless Trésor plans to market an expansive line of HillBilly Brand jewelry including earrings, necklaces, and rings and a full line of personal accessories such as clip charms, zipper pulls, belt buckles, and more.