DreamWorks, Spin Master in Dragon Deal
Spin Master and DreamWorks Animation SKG, Inc., have entered into an exclusive licensing agreement in which Spin Master will serve as the worldwide master toy licensee for the DreamWorks Dragons slate of upcoming franchise properties, which includes a television series and the sequel to the original film.
Spin Master previously served as master toy partner for the How to Train Your Dragon feature film, which released globally in 2009. This fall, the company will debut a toy line inspired by the 2012 debut of Cartoon Network's DreamWorks Dragons: Riders of Berk. The sequel to the original feature film, How to Train Your Dragon 2, is scheduled to be released on July 20, 2014.
Japanese Designer Created Coca-Cola Vintage Wear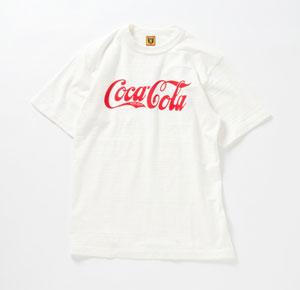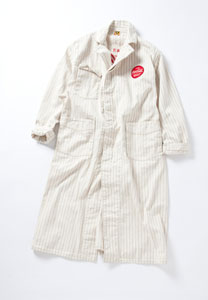 Taking inspiration from vintage Coca-Cola vendor wear, Japanese designer NIGO, unveiled a new line of menswear that reinterprets iconic work wear from the early 20th century. NIGO, a famed street culture purveyor and former A Bathing Ape creator, is launching the collection with Japan's most iconic boutique, Beams, under his newest label, Human Made, which is the successor to his Ape collection.
The Coca-Cola x Human Made x Beams line is inspired by research that NIGO conducted around 20th century era industrial wear fashions, and reconstructs what "might have been" a look of the time in a modern day context.
Items in the collection include a shop coat, jacket, a work shirt, cap, shorts, a sweatshirt, and four T-shirts. The line will feature brushed and weathered treatments, plus stitching true to the 1900s era.
Icons such as the Coca-Cola logo from the 1910s will be reissued on items such as the shop coat. The jacket will feature a chinstrap and watch pocket common to jackets of the early 1900s and will maintain the same artisan stitching as the shop coat. Other items such as the work shirt will feature asymmetric pockets, and the cotton sweatshirt will be created on a machine rarely used in today's design world, the loop wheel—a vintage cotton knitting machine dating back to the 1930s and 1940s. Products in the line will range between $85–$500.
Factory Entertainment, Game of Thrones and Archer Product Lines
Factory Entertainment, Inc., announced that it has entered into a multi-year licensing agreement with HBO to produce a line of collectibles across several categories for the television series Game of Thrones.
Products in the line are expected to include:
• collector plush featuring Direwolves, Dragons, Dragon Eggs, and other creatures
• throw pillows bearing the sigils and mottos of the Great Houses of Westeros
• prop replicas such as iconic objects and costume elements
• sculptural miniatures such as scaled polystone sculptures of key castles, buildings, and environments from the series.
In a separate licensing agreement Factory Entertainment announced that it has entered into a multi-year licensing agreement with FX Networks to produce a line of collectibles from its comedy series, Archer. Factory Entertainment will be offering a wide variety of Archer products across several categories including:
• collector plush featuring Sterling Archer, Lana Kane, Baby Seamus, and Pam Poovey's Dolphin Puppet
• Shakems premium motion statues with dialog for Lana Kane and Sterling Archer
• action figures starting with Sterling Archer
Animal Planet Signs Foodscience Corporation
Discovery Communications announced a partnership with Foodscience Corporation for a line of nutritional supplement chews for dogs and cats under the Animal Planet brand.
Foodscience Corporation will develop eight SKUs, including multi-vitamins and calming products. Each SKU is formulated to target specific conditions, such as hip and joint or skin and coat health. All products will carry The National Animal Supplement Council seal of quality and will be available for purchase at mid-tier, grocery, mass, and drug retailers as well as online. Suggested retail prices for all of the new Animal Planet nutritional supplements range from $5.99–$29.99.
Fazoli's, Valen Group Food Deal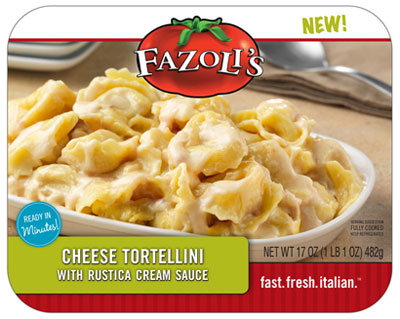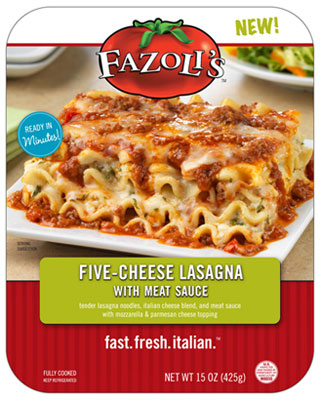 Fazoli's Restaurants and The Valen Group have created a range of refrigerated, Italian-inspired entrees and side dishes available at grocery stores such as lasagna and tortellini. The products are currently available in various grocery chains such as Schnuck's, Shop 'n Save, Dierbergs, A&P, Marsh Foods, Meijer, and will be rolled out to other national retailers in the next few months. The products can be found in the refrigerated meat section of the grocery store.
McFarlane Signs with Ubisoft for Assassin's Creed
McFarlane Toys in partnership with Ubisoft announced a licensing agreement to bring Assassin's Creed to mass market retailers.
McFarlane Toys' Assassin's Creed series 1 will consist of seven figures including the fan favorite characters of Connor and Haytham Kenway. Connor will come as two action figures—one in his Assassin's Creed III traditional assassins garb and the second, as Ratonhnhaké:ton in the upcoming Tyranny of King George storyline.
The Assassin Creed figure line of figures will stand approximately 6-inches tall, include an average of 25 points of articulation, and will come with a unique code that unlocks exclusive Assassin's Creed video game content.
Initially launched in 2007, the first four Assassin's Creed games have sold more than 40 million units worldwide. The fifth game, Assassin's Creed III, launched in October 2012, and is now the fastest-selling game in the company's history, with total sell-through topping the seven million mark worldwide just one month after its release. The Name Game brokered this deal on behalf of its client, Ubisoft.
Silver Dolphin, Crayola in Book Deal
Silver Dolphin Books and Crayola announced a multi-year North American/Latin American licensing partnership. Silver Dolphin's Crayola books will be available this fall with three titles in the Color Workshop series: Drawing, Painting, and Sidewalk Art and Games. Additional books will be published in the fall, including two in the Artist Studio series: Rock Painting and Window Art. All of these fun-filled, activity books will be packaged with Crayola products. The books have an MSRP of $16.95, are spiral–bound, packed with Crayola art materials, and are designed ages 4 and up.
This announcement follows a similar agreement with Hasbro for its Play-Doh brand.
WBCP UK Partners with Park Leisure
Warner Bros. Consumer Products UK unveiled details of a new partnership with Park Leisure Ltd. that will see its DC Super Heroes and classic Looney Tunes characters used on a range of outdoor-themed play equipment and branded sports and play zones.
Park Leisure's line will feature DC Comics Super Heroes and perennial cartoon favorites such as Bugs Bunny, Wile E. Coyote, and Taz from WBCP's Looney Tunes Active licensing initiative, which positions the Looney Tunes characters as ambassadors for fitness. Park Leisure will provide local authorities, schools, holiday and theme parks, and leisure centers as well as a range of other destination venues new character-based outdoor play and sports equipment for children of all ages for parks and playgrounds throughout the UK.
AGP Expands Strawberry Shortcake in Asia
American Greetings Properties (AGP), the outbound licensing division of American Greetings Corp., and licensing agent Medialink, announced two new partnerships for Strawberry Shortcake in Asia. Phidal Publishing has been signed for a range of novelty books at various bookstores, clubs, and department stores within Hong Kong, Japan, Korea, Singapore, Malaysia, Indonesia, Taiwan, and other South East Asia territories. Phidal has been a longtime Strawberry Shortcake partner in the U.S., Canada, and UK for the same formats. In addition, AGP and Medialink has secured Ninety Nine to help expand Strawberry Shortcake brand presence in China by launching a line of back-to-school products in time for Children's Month in China this June, The BTS products will be distributed throughout department stores, specialty, and mass retailers.
Rubie's Signs SO SO Happy
Art Impressions, owner of the lifestyle brand SO SO Happy, has teamed up with Rubie's Costume Company for a range of costumes and roleplay outfits inspired by the brand's colorful characters. Among the roleplay accessories are brightly colored, mix-and-match leggings, tutus, and headpieces.