Jazwares Signed for Minecraft
Mojang, developer and publisher of the global video game Minecraft, announced that it has signed Jazwares as the global licensee for toys and electronics.
The worldwide agreement has Jazwares creating a full line of Minecraft action figures, plush, and paper craft items. Products are expected at major retailers this holiday season.
D3 Video Games for Regular Show
D3Publisher and Cartoon Network Enterprises announced a publishing agreement to create and publish video games based on Regular Show, which follows the exploits of best friends Mordecai, a six-foot-tall blue jay and Rigby, a hyperactive raccoon. This marks the first video game publishing deal for Regular Show, continuing the strategic partnership between D3Publisher and Cartoon Network.
Strawberry Shortcake Enters Italy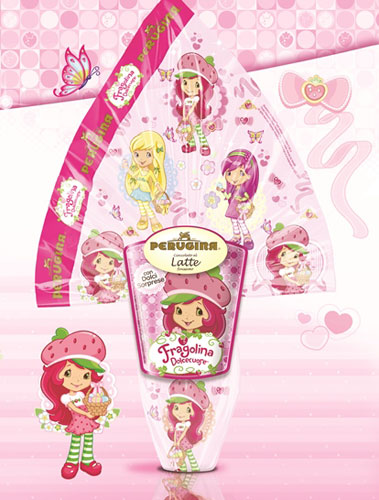 AG Properties (AGP), the intellectual property and outbound licensing division of American Greetings Corp., announced several new licensing deals for Strawberry Shortcake in Italy. The new deals, which include novelty books, candy, and arts and crafts products, were secured by AG Properties' international licensing agent Copyright Promotions Licensing Group.
Items are expected in the Italian market this spring. Edizioni Play Press will introduce magic albums, activity books, and coloring books at mass market retailers. RCS Libri SpA is planning a line of novelty, picture, story, and activity books for sale at specialty stores. Multiprint has secured the Strawberry Shortcake license for an assortment of stationery and arts and crafts items under the brand Uva Fragola. These items will be available at gift, stationery, and specialty stores.
Copyright Promotions secured a deal with Nestlé Italiana SpA for product that just launched this past Easter for chocolate eggs branded Perugina. This is the first contract for Strawberry Shortcake in Italy for this product category. The product is shown here.
Grateful Dead Coffee Now Available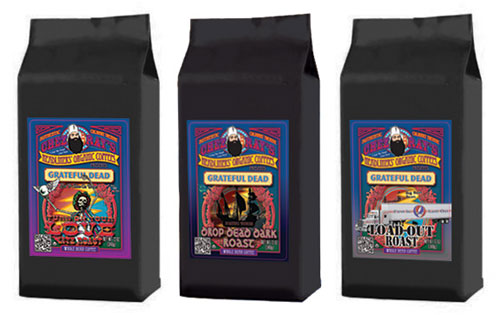 Grateful Dead Productions and Chez Ray Sewell announced the arrival of Grateful Dead Coffee. The coffee, which is organic, fair trade, kosher, and culturally authentic, rolls out with four new roasts: Morning Brew Roast, Turn On Your Love Lite Roast, Load-Out Roast, and Drop Dead Dark Roast.
Chez Ray, the Grateful Dead's long-time touring chef, has created Headliners' Organic Coffees, in collaboration with master roaster Paul Thornton of Coffee Bean International (CBI).
Zodiak Kids Signs Pac-Man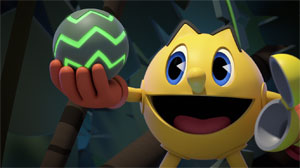 41 Entertainment announced that it has appointed Zodiak Kids, a division of Marathon Media as its new licensing and merchandising agent for France for the Pac-Man and the Ghostly Adventures TV series, which is slated to begin broadcast this fall in the English speaking markets and in spring 2014 worldwide.
Saban Brands Israel Signs Trash Pack
Saban Brands Israel has been appointed by Moose Enterprise International as the licensing agent for The Trash Pack in Israel. The licensing program is expected to roll out this summer. Products are expected in publishing, back to school, apparel, and many more‫.‬ The toy line is currently distributed by PMI and Kod Kod in Israel.