Iconix/Peanuts Hires Dunn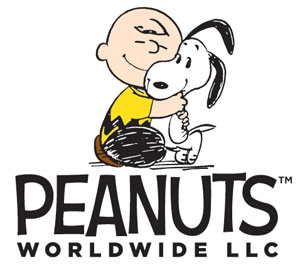 Iconix Brand Group announced that it has appointed Carolann Dunn to the newly created role of executive director of hard goods for Peanuts Worldwide and Iconix Entertainment. She will drive the new business and account management in the toys and games, HBA, gift, home décor, stationery, food, and sporting goods categories. Reporting to her will be director of hard goods, Lexi Mitz. They will also build existing and new relationships with partners for the Peanuts movie from 20th Century Fox and Blue Sky Studios that is expected in 2015.
Dunn joins Peanuts Worldwide and Iconix Entertainment from serving as principal at the licensing agency, Creative Properties. Prior to Creative Properties, she was a vice-president, consumer products licensing for Major League Baseball Properties.
Wish Factory Hires Naftelberg
The Wish Factory has appointed Joel Naftelberg as director of marketing. Prior to The Wish Factory, Naftelberg directed, marketed, and managed the evolution of Associated Media International, developing content for fan-based community websites. He has worked with The Jonas Brothers, Nickelback, The Who, and AC/DC. He has executed projects for clients including CitiGroup, The New York Mets, Habitat for Humanity, Hilton Hotels Corporation, and Bacardi Rums.
DreamWorks Adds to Board
DreamWorks Animation SKG, Inc., announced that at its annual meeting of stockholders, on May 29, 2013, current directors Nathan Myhrvold and Richard Sherman retired from the company's board of directors and Lucian Grainge, chairman and CEO of Universal Music Group, and Jason Kilar, founding CEO of Hulu, will be nominated for election as new directors.
Myhrvold is the CEO of Intellectual Ventures and has served on the DreamWorks Animation board of directors since the company went public in October 2004. Sherman is the CEO of The David Geffen Company and has served as a DreamWorks Animation board member since November 2008.
Kilar was the founding CEO of Hulu and a pioneer in the field of digital content. Prior to building Hulu, Kilar served in key leadership positions with Amazon.com, including senior vice-president of Worldwide Application Software and vice-president and general manager of Amazon.com's domestic books, music, and video businesses.
Grainge joined Universal Music Group in 1986 and has spent his entire career in the music industry. He has not only pioneered new approaches to the signing and development of recording artists and songwriters but has also consistently championed the development of innovative business models and partnerships with a wide range of technology and media partners around the world. Grainge is also a member of the board of directors of Activision Blizzard, Inc.