Hasbro, Clear Vision in Deal
Hasbro Studios, the Los Angeles-based entertainment division of Hasbro, Inc., announced a multi-territory deal with home entertainment label Clear Vision. The U.K.-based company has acquired home video distribution rights to the first and second seasons of My Little Pony Friendship is Magic in the U.K., France, Spain, Italy, the Nordic countries, and the Middle East.
Scholastic Signed for Tickety Toc Publishing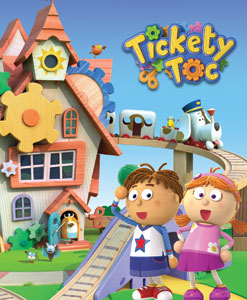 Zodiak Kids has appointed Scholastic as the North American master publishing partner for Tickety Toc, the new preschool show on Nick Jr. in the United States and Disney Junior in Canada.
The range of publishing will include storybooks, board books, and story-based sticker books, novelty, and e-books. Product will be available in the U.S. and Canada across all channels of distribution, with product expected in spring 2014.
The deal was brokered by U.S. licensing agent, Established Brands and Canadian licensing agent, Studio Licensing, on behalf of Zodiak Rights.
Consumer products will launch in North America in fall 2013 led by master toy partner, Just Play, and Home Entertainment partner, Anchor Bay Entertainment.
H&M to Dress Swedish Olympics Teams
H&M announced it will dress the Swedish teams for the Winter Olympics and Paralympics in Sochi 2014, and the Summer Olympics and Paralympics in Rio de Janeiro 2016. The four-year contract with the Swedish Olympic Committee and Swedish Paralympic Committee will see H&M create outfits for the Opening and Closing Ceremonies. The collection will also include a full wardrobe for all the Swedish teams to wear in the Olympic village for both training and leisure.
Global Agents for Temple Run
Dimensional Branding Group (DBG) announced the appointment of Empire Multimedia Corporation for the Pan China region and Wild Pumpkin for Australia & New Zealand, as its exclusive licensing agencies for the app Temple Run.
Temple Run is approaching 400,000,000 game downloads, according to DBG. Temple Run 2 recently set a record of more than 50,000,000 downloads in 13 days, says DBG.
Global Subagents Named for Miramax Properties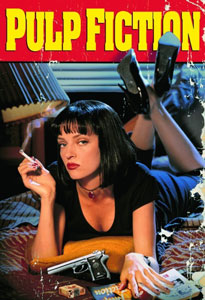 Evolution, which was appointed global licensing and promotions agency for all merchandise for Miramax's portfolio of properties, announced international sub-agents in Europe, Latin America, and Asia-Pacific. The Miramax portfolio encompasses more than 700 of the world's most original and acclaimed independent films, including Pulp Fiction, Kill Bill Vol. I and II, Jackie Brown, Bad Santa, Chicago, and Sin City.
International sub-agents are as follows:
Asia-Pacific:
Merchantwise Pty Ltd in Australia and New Zealand; Asiana Licensing in Korea; Blue Sky International LLP in Japan; and Empire Multimedia Corporation in Hong Kong, Peoples Republic of China, Taiwan, Philippines, Singapore, Malaysia, Indonesia, Thailand, and Vietnam.
Europe:
Sagoo in France; Celebrities Entertainment GmbH in Germany, Austria, and Switzerland; BN Licensing B.V. in the Netherlands; Rizon in the UK and Ireland; and Ink TM A/S in Denmark, Finland, Iceland, Norway, and Sweden.
Latin America:
Brandvida, LLC in Mexico, Brazil, Chile, and Peru.