Disney, EA in Star Wars Deal
The Walt Disney Company and Electronic Arts, Inc., announced a new multi-year exclusive licensing agreement to develop and publish globally new games based on Star Wars characters and storylines.
Under the agreement, EA will develop and publish new Star Wars titles for a core gaming audience, spanning all interactive platforms and the most popular game genres, while Disney will retain certain rights to develop new titles within the mobile, social, tablet, and online game categories.
The Bridge to Create WWE Construction Toys

WWE announced an exclusive, multi-year agreement with The Bridge Direct to develop and market construction toys based on WWE events and characters. The agreement marks the first time WWE will enter the construction toy category.
Targeted to WWE fans between the ages of 4 and 14, the comprehensive line includes figures, accessories, and construction bricks to "build your own" playsets, which bring WWE's action-packed events and superstars to life. The WWE construction toys are expected to begin rolling out at major mass retailers in spring 2014.
K'NEX to Create Family Guy Line
K'NEX Brands announced a partnership with Twentieth Century Fox Consumer Products to create a line of building toys inspired by the animated comedy series, Family Guy.
Family Guy, currently in its 11th season, has more than 52 million followers on Facebook. The K'NEX Family Guy building sets are expected to be available at major retailers in spring 2014.
CBS Announces Star Trek Licensees
With Star Trek Into Darkness hitting theaters next month, CBS Consumer Products has announced new U.S. licensing deals.
3-D Systems will allow fans to create personalized Star Trek figurines through the use of its 3DMe technology. BioWorld will offer T-shirts and accessories. Buckle Down will create Star Trek-themed seatbelt buckles for release in May. Card.com is slated to release Star Trek debit cards. CDM will be creating 3-D Glasses for the upcoming film Star Trek Into Darkness. Checks In The Mail will create Star Trek checks set to release this month. Crowded Coop will be designing branded pet accessories for late 2013. Flashman Studios will be creating digital avatars. Funko will release Pop! Vinyl figurines and Pop! plush this fall. iCup will manufacture branded housewares for June release. Palm Beach Beaute will create four fragrances inspired by Star Trek. Power Up/BDA will offer branded cell phone cases. Ruckus GH, Inc., will create a Gorn collectible statue for May release.
MyBrandEmail launched personalized Star Trek-branded email addresses. Fans can choose a Star Trek email experience for example, yourname@starfleet.com. Three options are currently available with more to follow later in the year. Each email address includes unlimited email storage, an anti-spam and anti-virus service, and a choice of webmail or desktop clients.
Jada Signed as Licensee for Small Potatoes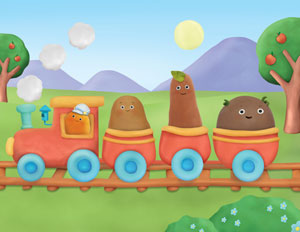 Little Airplane Productions has signed Jada Toys as the global master toy licensee (excluding China and South Korea) for Small Potatoes, its preschool TV series.
Jada will manufacture and distribute a range of Small Potatoes toys including plush, electronic plush toys, playsets, figures, musical instruments, and inflatable toys.
Jada joins existing Small Potatoes licensees Penguin Young Readers for publishing, Universal Studios Home Entertainment for home entertainment distribution, and Ceaco Gamewright for puzzles.
Small Potatoes currently airs on Disney Junior.
WWE Signs Funko, Cardinal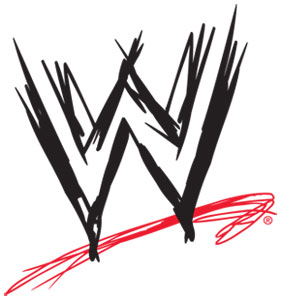 The WWE signed Funko for vinyl figures and three-dimensional collectible board games. The product line is expected to launch this summer. Cardinal Games has been signed for trivia board games, UNO co-branded games, and jigsaw puzzles. The product line is expected to be in stores in fall 2014.
Pac-Man Gets Agent for Italy, Greece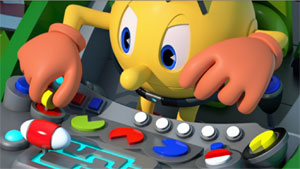 41 Entertainment (41e) announced that it has appointed Team Entertainment (TE) as its new licensing and merchandising agent for Italy and Greece for the Pac-Man and the Ghostly Adventures TV series, which is slated to begin broadcast in fall 2013 in the English-speaking markets and worldwide in spring 2014.