Ebeling Joins TIA
The Toy Industry Association (TIA) has announced that Kenneth Ebeling will join TIA as vice-president of strategic development and member services. Previously, Ebeling held the title of senior vice-president of membership development for the Direct Marketing Association (DMA), where he worked for more than 20 years. Immediately following college, Ebeling was recruited as a linebacker for the Cincinnati Bengals and then pursued a brief career as an educator. In 1984, he joined DMA as a new member account executive and was subsequently promoted through a number of roles to his most recent post as senior vice-president of membership development. As SVP, he oversaw multiple areas including business development, special interest councils, program management, and member communications management.
Hale Joins Munchkin

Munchkin, Inc., announced the appointment of Jeff Hale as COO. Hale has experience in the infant and toddler industry, having previously served as COO at Summer Infant, Inc., and Dorel Industries (Canadian division). Hale has also held top executive positions at Bob Barker, Inc., Berkline/Benchcraft LLC, Fidelity Investments, and Honeywell Consumer Products.
Pierce Joins APA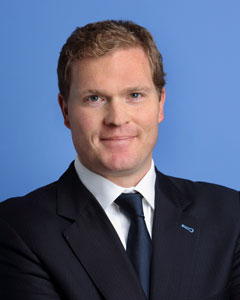 P.J. Pierce has joined APA (Agency of the Performing Arts) as an agent.  Pierce will focus his efforts on the firm's expanding branded lifestyle business.
Prior to joining APA, Pierce was vice-president of licensing at CBS Consumer Products. During his five-year tenure, Pierce spearheaded the licensing and merchandising of myriad properties across the company's programming portfolio, including America's Next Top Model at Walmart, the bebe for 90210 collection, Jabot Cosmetics for The Young & The Restless, and home furnishings and décor for The Good Wife.
Prior to CBS, Pierce spent seven years serving as director of licensing at Sweetface Fashion Company.
Lilly Joins Pop Culture Shock Collectibles
Ken Lilly, formerly of Palisades Toy's and creator of the Muppet action figure line among other products, is joining Pop Culture Shock Collectibles (PCSC) to head up product development. Previous posts also include Resaurus and The MVP Collection.