Evolution to License Dumb Ways to Die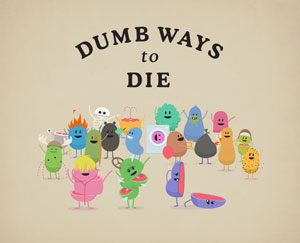 Evolution has been appointed as the global licensing agent for Metro Trains Melbourne's (Metro) intellectual property Dumb Ways to Die, which originated as a public service campaign for Melbourne, Australia's mass transit service.
Originally developed as part of a public service announcement campaign to promote rail safety by Metro in Melbourne, Australia, the animated Dumb Ways to Die campaign went viral through YouTube and sharing across social media platforms, including Facebook, Tumblr, Instagram, and SoundCloud.
Evolution will unveil its licensing program for Dumb Ways to Die at this year's Licensing Show.
Among the core licensed product categories that Evolution plans to develop for Dumb Ways to Die are apparel, accessories, headwear, housewares, room décor, tech accessories, stationery, paper and party goods, social expression, and many others. Lines will initially be distributed at specialty, department store, and mid-tier retailers beginning in early 2014.
JTMG Named U.S. Licensing Agent for Tired Ted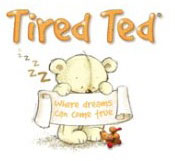 The Joy Tashjian Marketing Group (JTMG) has been named exclusive U.S. licensing agency for the UK character property Tired Ted by brand creator Innes Styles and gift industry veteran Richard Styles.
Tired Ted is a little bear with a big heart and as a family heirloom has been loved by several generations. He has developed a philosophical nature and is always contemplating the world around him. The brand features a mix of illustrative and photographic art complemented by an endearing story that is integral to the brand.
JTMG will launch the burgeoning European brand in the U.S. for a wide range of year-round and seasonal offerings encompassing categories including greeting cards, calendars and stationery, bedding, sleepwear, apparel, and media and digital platforms.
New Licensees for H2O: Just Add Water
SMC Entertainment Group, Inc., has expanded the licensing program for H2O: Just Add Water, the TV series currently airing on Teen Nick. SMC Entertainment has recently signed the following U.S. licensees. Goodie Two Sleeves for T-shirts, beach bags, and pillows targeting U.S. department stores, online vendors, and specialty stores. California Costume Collection, Inc., for children's Halloween costumes and wigs in the U.S. and Canada, which are expected in stores for fall 2013. Zazzle, for a wide variety of customizable products including hoodies, T-shirts, skateboards, posters, mugs, postage stamps, and more for fans in the U.S. and Canada for this fall.
Nelvana, Webber in Vitamin Deal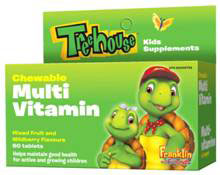 Nelvana Enterprises and Webber Naturals announced a new line of children's vitamin supplements featuring Max & Ruby, Franklin and Friends, and The Backyardigans. These shows currently air on Corus Entertainment's 24-hour, preschool channel Treehouse. The supplements, which mark Webber Naturals' first use of animated character shapes, can now be found on pharmacy supplement shelves in the U.S. and Canada.
Webber Naturals' Treehouse branded supplements line is launching with seven products, which contain no artificial colors or wheat. The line includes chewable multivitamins, chewable vitamin C, and chewable and liquid vitamin D in natural flavors such as tropical fruit and wildberry.