TCG Signs Peppa Pig
TCG announced a new licensing partnership with Entertainment One to manufacture, distribute, and market a new line of puzzles and activities featuring Peppa Pig in North America. The line is expected to launch at mass market, toy, drug, and online retailers in August. The new product line, targeted to preschoolers, will include three 24-piece and three 48-piece jigsaw puzzles, and Magnetic Creations.
The animated series follows the adventures of Peppa Pig, who lives with her brother George, Mummy Pig and Daddy Pig, and airs on Nick Jr. in the U.S.
WWE Licensing Deals
The WWE has announced the following licensing deals. The Cosrich Group has been signed for First Aid and HBA items for the U.S. and Canada. The line is expected to launch this summer.
Kid Dangerous has been named as a licensee for T-shirts. The line will launch in the U.S. this summer.
Rubie's Introduces Pet Costumes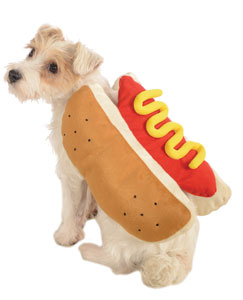 Rubie's Pet Shop Boutique, a division of Rubie's Costume Company, Inc., is offering a new line of pet costumes and accessories. The collection features hundreds of non-licensed and licensed costumes including Star Wars, Batman, Superman, Hello Kitty, Ghostbusters, Elvis, and Wizard of Oz. The selection of products extends beyond Halloween to other holidays such as Easter, July 4, St Patrick's Day, Christmas, and more. In addition, there is a line of accessories that includes wigs, hats, tutus, bandanas, wings, and hair bows. The costumes are available in a variety of sizes ranging from small to XXL.
Bottom Crawlers Signs Perpetual Licensing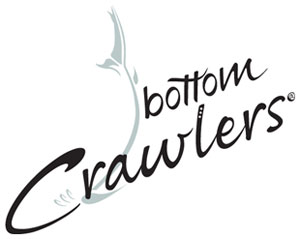 Bottom Crawlers, the marine-inspired apparel brand, has selected Perpetual Licensing as its exclusive agent to develop a global brand licensing program. Perpetual will work with Bottom Crawlers to extend the brand into new marine and ocean-lifestyle inspired products and into new international markets. Licensed products is expected to include jewelry and watches, headwear, scuba gear, children's apparel, swimwear, towels/beach accessories, coolers, bags and luggage, aquarium accessories, glassware/barware, textiles, and home accessories.
The Bottom Crawlers brand is best known for its minimalist form of illustrated marine life. The famous shark design, and newly released stingray, turtle, and fish images have attracted a large and devoted following of consumers from the Diving, Marine, Fishing, and Ocean lifestyle communities.