WB, WWE Partner for Flintstones Film
Warner Bros. and WWE Studios announced they are teaming up to co-produce a Flintstones animated movie, which is scheduled to be released in early 2015.
Fred, Barney, and the whole Bedrock gang join up with Vince McMagma (Vince McMahon), and WWE Superstars and Divas including John Cenastone (John Cena) and CM Punkrock (CM Punk) as part of the first WWE main event.
"WWE is family-friendly entertainment, so partnering with Warner Bros. on a Flintstones/WWE project was a natural extension of our Scooby Doo deal," said Michael Luisi, president, WWE Studios. "This new, animated feature allows us to showcase our brand with young fans and loyal Flintstones enthusiasts alike."
Warner Bros. Home Entertainment will handle worldwide distribution on Blu-ray, DVD, VOD, and digital download. The film will be co-produced by Warner Bros. Animation and WWE Studios. WWE will utilize its extensive global reach through its television, digital media, and print assets to market the release of the film.
Nickelodeon Opens Shop in TRU Times Square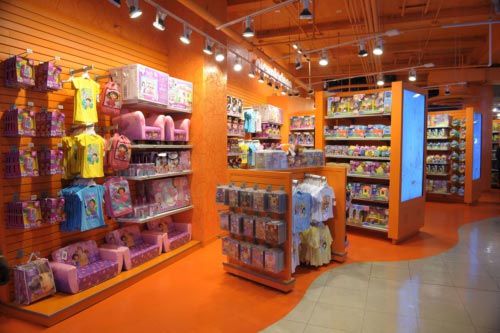 Nickelodeon announced the launch of its Nick Shop in Toys "R" Us Times Square, the company's international flagship store. The 1,000 square foot Nick Shop features exclusive New York-branded products such as kids and adult apparel, accessories, plush toys, drinkware, home goods, and more, featuring Nickelodeon characters including Dora the Explorer, Bubble Guppies, Team Umizoomi, Winx Club, SpongeBob SquarePants, and Teenage Mutant Ninja Turtles. Prices are expected to range from $5.99 to $49.99. Additionally, the shop offers visitors an assortment of Nickelodeon-branded toys, books, and DVDs.
The Nick Shop's orange walls and columns are covered with cutting-edge décor and stencils of characters from Nickelodeon's animated series, with several interactive, touchscreen LED screens placed throughout.
Joester Loria Signs Clorox Green Works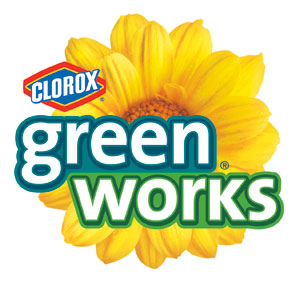 The Clorox Company has just named The Joester Loria Group (TJLG) as its licensing agency for its Green Works brand in the U.S. TJLG plans to launch an integrated brand extension program for the Green Works brand across strategic categories including home appliances, lawn and garden, paper products, lighting, and other categories.
Clorox says it took naturally derived plant-based ingredients to create the Green Works line of home cleaners.