Bazooka Candy Brands in Despicable Me 2 Deal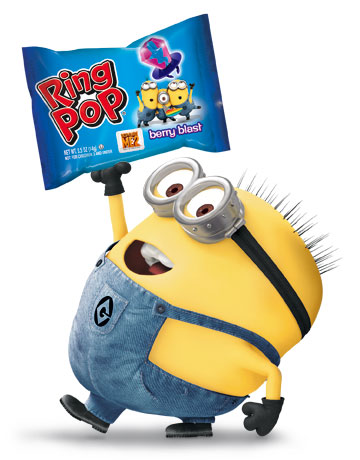 Bazooka Candy Brands announced that it has partnered with Universal Pictures and Illumination Entertainment to debut limited-edition candy, along with a multi-national, multi-platform merchandising program in support of Despicable Me 2. Bazooka Candy Brands will support the program with a Minion-themed television and online advertising campaign that will drive to two custom Despicable Me 2 promotional games at Candymania.com. Despicable Me 2 opens in theaters today, July 3.
The program will include limited-edition versions of Bazooka Candy Brands' top-selling candies including Ring Pop, Juicy Drop Pop, Jumbo Push Pop, Baby Bottle Pop, and the relaunch of a favorite flavor with a movie tie-in and Minion-themed wraps. The limited-edition candy will be available worldwide, making this Bazooka's first international promotion extending beyond the United States and into Europe, Asia, Latin America, and South Africa.
Beanstalk Signs Wolfgang Puck
Beanstalk has partnered with celebrity chef and restaurateur, Wolfgang Puck, to extend his brand into additional food, beverage, and other complementary categories. Beanstalk will leverage Wolfgang Puck's association with natural, artisanal, and delicious food to bring product to the grocery aisle that uses high-quality, innovative, and predominantly organic ingredients.
Austrian-born Wolfgang Puck opened his first restaurant, Spago, on Hollywood's Sunset Strip in 1982. Wolfgang Puck's licensing program originated in 1987 with a line of frozen food. Since then, it has grown to encompass food, cookware, and additional categories.
Hasbro Signs Brand Licensing
Brand Licensing Team announced that it has entered into an agreement with Hasbro, Inc., for licensing development in the food and beverage categories. The agreement is for the United States and Canada, and includes representation of a full roster of Hasbro's brands.
Beatrix Girls, Peavey in Deal
The Beatrix Girls, a new line of collectible pop-star dolls driven by original music, announces a comprehensive strategic promotional partnership with Peavey Electronics. As part of the agreement, the new doll line will have their own customized Peavey-branded instruments.
With fully developed personalities, The Beatrix Girls band members Brayden, Ainsley, Lark, and Chantal live and interact in the human world—producing real music, real hits, and real fans. Kids can collect their music, join their fan club, and vicariously live the fantasy of being a pop-star through play.
Fremantle Signs Licensees for Strange Hill High
FremantleMedia Kids & Family Entertainment announced that Vivid Toy Group has been signed as master toy licensee for the multi-media, comedy adventure series Strange Hill High, targeting kids ages 6–12. The news follows the series' screen debut on CBBC six weeks ago. Under the deal, Vivid will manufacture and distribute a range of Strange Hill High toys, including figures, playsets and plush, with the first products due to launch at retail in the UK in spring 2014.
As well as the master toy deal, five additional licensees have been signed in core categories: Fashion UK has signed for apparel, Character World for bedding and bedroom accessories, Kinnerton for confectionery, Blueprint for stationery, and Danilo for greetings cards and calendars. The latest signings join existing licensees Cooneen, Misirli, and Spearmark who committed to Strange Hill High before the series began airing.
Marie Claire Brand in Mexico
PrivateCollection&Co, a brand architecture company focused on brand management, licensing, distribution, and development of vertical retail operations, has secured a licensing agreement granting Versalicensing, a division of Versatex, Inc., the exclusive right to manufacture and market Marie Claire-branded product in Mexico. Versalicensing will hold the license to distribute women's ready-to-wear, bags and luggage, small leather goods, bed and home linen, cellphone accessories, and belts.
PrivateCollection&Co is the exclusive licensing representative for the Marie Claire brand.
Mattel and Toy State in Deal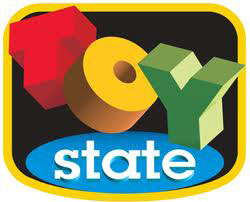 Mattel announced a licensing partnership between its Hot Wheels brand and Toy State. Toy State will develop versions of Hot Wheels' R/C and lights-and-sounds toys under the new agreement. Product is scheduled to be on shelves beginning in 2014. Toy State's core portfolio, which includes Road Rippers and Gear Heads, as well as CAT, CAT Preschool, DUB Garage, and James Bond 007, will now expand to include Mattel's Hot Wheels brand. The partnership will apply to Hot Wheels-branded products sold in the United States, Canada, Puerto Rico, and throughout the Asia Pacific region.