TIA's Toy Industry Hall of Fame to Reside in Strong Museum
The Strong and the Toy Industry Association (TIA) announced a partnership to house TIA's Toy Industry Hall of Fame alongside The Strong's National Toy Hall of Fame in Rochester, New York.
The two halls of fame—one recognizing classic toys and the other recognizing the individuals who designed, made, and sold them—will share a cutting-edge, $4 million state-of-the-art museum installation, 75 percent of which will be funded by TIA and the toy industry.
By fall 2015, The Strong's existing 5,000-square-foot National Toy Hall of Fame gallery will be fully transformed and renovated to accommodate the new halls. The new gallery will feature a programmable 100-foot-long by 20-foot-high LED theatrical screen visible from the street through a circular glass wall. The giant screen will blend stop-motion animated effects, pulsating color and sound to highlight messages about toys, invention, and play. These dramatic, ever-changing displays will serve as a visual magnet for both guests in the gallery and passersby in downtown Rochester.
Henson Debuts Chatter Zoo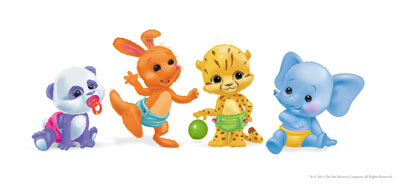 The Jim Henson Company debut of its latest property, Jim Henson's Chatter Zoo. Chatter Zoo will premiere to consumers this summer with the launch of an appisode, which is a mobile entertainment and learning application for kids, produced by Mindshapes. Also, The Jim Henson Company is collaborating with Sassy, Inc., for infant developmental toys and plush.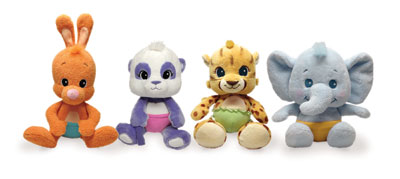 Created by Alex Rockwell (Pajanimals, Bear in the Big Blue House), Jim Henson's Chatter Zoo is an interactive preschool property featuring four animal babies: Franny, the baby cheetah; Bailey, the baby elephant; Pip the baby wallaby; and Lulu the baby panda. Each is in their playful habitat at the Chatter Zoo. Viewers will enjoy a high level of interaction supported by a strong curriculum that reinforces language building and music education.