Lima Sky, Doodle Jump in Toy Deal
Lima Sky, the gaming studio behind Doodle Jump, announced that it has partnered with Hog Wild to develop a new line of original, Doodle Jump-themed toys. The new toys are expected on shelf in 2014.
Hasbro in Apparel Deals
Hasbro announced that it has signed a licensing agreement with Benetton Group to create My Little Pony and Transformers fashion collections. The ranges will include apparel, footwear, and accessories for kids and newborns at United Colours of Benetton store locations in 42 countries beginning in spring 2014.
In addition, Hasbro has signed licensing agreements with Alice Vandy to bring on-trend retro apparel goods featuring My Little Pony to retail shelves this fall. Smith & Brooks has signed on to create a kidswear line based on My Little Pony, Transformers, Furby, and Mr. Potato Head while Somerbond will cater to the adult fan base with T-shirt and nightwear collections inspired by My Little Pony, Transformers, Hasbro Games, and Action Man.
Grateful Dead Inks New Deals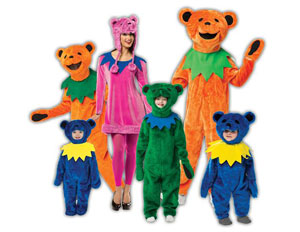 Grateful Dead Properties has signed Rasta Imposta to produce Halloween costumes featuring icons from the world famous band. The Grateful Dead Dancing Bear costume collection will be available in time for Halloween 2013. The plush costumes will be available orange, green, and blue in sizes infant to adult. The deal was brokered by Warner Music Group on behalf of Grateful Dead Properties.
Grateful Dead is also collaborating with Dogfish Head Craft Brewery for American Beauty, a bold pale ale made with 100 percent U.S.-grown ingredients. More than 1,500 fans suggested ideas and Dead-inspired stories for one off-centered ingredient to add to the recipe. Granola, suggested by chemist and homebrewer Thomas Butler, was named the winner. Grizzlies in Eugene, Ore. supplied the granola used in the brew. American Beauty will be available on draft and in 750-ml. bottles throughout Dogfish Head's 27-state distribution network.
Wicked Cool Named Master Toy for Wild Kratts
Wicked Cool Toys has been appointed the master toy licensee for the PBS Kids series Wild Kratts. The licensing agreement with Kratt Brothers Company and 9 Story Entertainment grants Wicked Cool exclusive worldwide rights to develop and market a comprehensive line of figures, plush, vehicles, playsets, and roleplay products based on Wild Kratts.
The Wild Kratts are real life brothers Chris and Martin Kratt, who are lifelong students of animals.
Hive Book Deal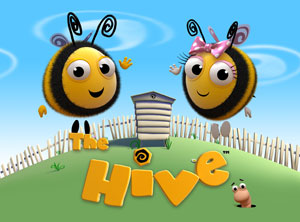 Space Enterprises' The Hive has signed Penguin Young Readers Group as its U.S. children's publishing partner. Penguin will build a publishing program offering 8×8 storybooks, sticker book formats, and eBooks with enhanced read-to-me functions. The program is expected to roll out in spring 2015. The deal was brokered by The Hive's North America licensing agent, The Joester Loria Group. The Hive began airing on Disney Jr. in October 2012.
Established Brands Signs Man Cave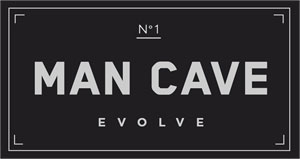 Man Cave has recently appointed Established Brands as its exclusive licensing agent. With their roots in home parties for men, Man Cave is extending its brand and plans to expand at retail into multiple categories. The brand is actively seeking licensees in categories such as grilling, furniture, home décor, food/beverage, games/novelty, and many more.
Man Cave originated as a home party for men and has accumulated more than 1,700 sales reps in 48 states. Established Brands will build a licensing program for Man Cave to offer a wide range of lifestyle products for men beginning Father's Day 2014.