Crush by ABC Family Launched at Wet Seal
Disney Consumer Products (DCP) and ABC Family, in collaboration with The Wet Seal Inc., today announced a millennial lifestyle brand called Crush by ABC Family. This new collection will offer an assortment of apparel and accessory styles wholly inspired by the fashion-forward female characters of popular ABC Family shows. The initial collection will be unveiled in all Wet Seal stores nationwide and online at wetseal.com this holiday season.
Biggest Loser to Become Lifestyle Brand
NBCUniversal Television Consumer Products has named Big Tent Entertainment to help it further develop the NBC's TV series, The Biggest Loser, into a major lifestyle brand. Big Tent will initially concentrate on developing licensing partnerships with key product segments including food and nutrition, fitness products, and publishing. Additionally it will seek out like-minded brands for promotional partnerships and event integrations.
The Biggest Loser is a production of Shine America and 25/7 Productions.
DC Comics, Schleich in Partnership
Warner Bros. Consumer Products, on behalf of DC Entertainment, is partnering with figurine manufacturer Schleich for a new line of non-articulated figurines based on DC Comics' pantheon of superheroes. The global partnership marks only the second time Schleich has partnered with an entertainment property. Schleich has a licensing agreement with The Smurfs. The DC Comics deal was brokered by Schleich's licensing agency, All American Licensing & Management Group (AALMG). Schleich's line will feature Batman, Superman, Green Lantern, and more. The first line will be launched in January 2015 and contain single figurines.
New Merchandise for The Beatles
Bravado, Universal Music Group's global music merchandising company, has partnered with Boelter Brands and Trends International to produce merchandise tied to The Beatles. Boelter Brands will produce a full range of The Beatles and Yellow Submarine glassware, drinkware, and tabletop accessories. Trends International has secured the rights to produce The Beatles posters, calendars, journals, writing instruments, bookmarks, stickers, and decals. With the 50th anniversary of The Beatles' arrival in America approaching in 2014, these two deals mark Bravado's celebration of the anniversary.
Licensees for Thor and Captain America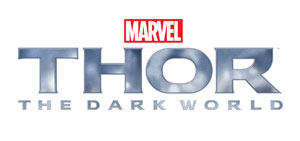 Marvel Entertainment, LLC and Disney Consumer Products (DCP) announced licensing partners for upcoming films Marvel's Thor: The Dark World, which is in theaters November 8, and Marvel's Captain America: The Winter Soldier, which is scheduled to be in theaters April 4, 2014.
Thor has more than 75 licensees led by Hasbro, Disguise, Funko, Turtle Beach, Upper Deck, NECA, Mad Engine, New Era, and CafePress.com. Thor products are rolling out now at retailers nationwide.

Captain America has more than 125 partners including Hasbro, LEGO, Hallmark, Sideshow Collectibles, Funko, Pez, Mad Engine, C-Life, Berkshire, and Under Armour. Products from Captain America will be available starting in spring 2014.
'Edison the Invention Detective' Appisodes Debuts in Spring 2014
yummico, the children's media company founded by Blue's Clues creator Traci Paige Johnson and filmmakers Caroline Baron, Robert Mowen, and Anthony Weintraub, has teamed up with Sprout and DHX Media to develop and produce original 11-minute interactive appisodes of the new yummico series Edison the Invention Detective.
Edison the Invention Detective chronicles the humorous adventures of Edison, a girl inventor who loves to solve mysteries. Accompanied by her homemade robotic sidekick Eureka and a lively cast of neighbors, Edison takes on a mystery in every episode, solving each one by applying concepts of creative problem solving. Exploring topics such as simple engineering through Edison's Rube Goldberg-like inventions, kids will learn how to think, not what to think; how to approach complex problems without fear; and to view every 'mistake' as a stepping stone to success.
The first appisode will be available as a free download for iOS and Android beginning in spring 2014.
Beanstalk's Deals for Nesquik
Beanstalk recently extended its client Nesquik into a number of adjacent categories. Smart Planet will launch a line of novelty appliances to create unique treat items under Nesquik branding, featuring the Nesquik Bunny. The collection includes the Chocolate Fountain and the Cupcake/Brownie Maker. Both appliances are sold with recipe booklets that leverage ways to incorporate Nesquik's core product.
Additionally, Evriholder Products will launch Sip'R Eyes, Puzz-L Mug, Mix 'N Sip, Bunny Sip'R, and Freez'R Pops featuring the Nesquik brand.
Deals for Tree Fu Tom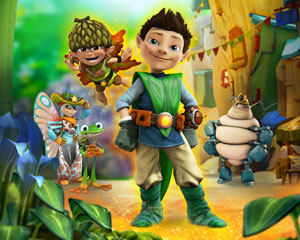 FremantleMedia Kids & Family Entertainment will further the international expansion of its hit preschool action-adventure series Tree Fu Tom with the appointment of four new licensing agents and three new toy distribution partners. The licensing agents are Partner Plus in Greece; El Ocho in Spain; IMC in Argentina; and Ink Scandinavia and CEE. The toy distribution partners are Top Toy Nordics; TM Toys CEE; and Little Prince toy distribution in Israel, which will distribute Giochi Preziosi's Tree Fu Tom toy range.
This news follows the recent announcement of a raft of significant TV sales for the series, with deals in Sweden, Denmark, Ireland, Greece, Portugal, and Spain.
Rudolph the Red-Nosed Reindeer Pacifier
The First Friends Friendly Pacifier has signed a licensing agreement with DreamWorks Classics (formerly Classic Media) for Rudolph the Red-Nosed Reindeer. The new Friendly Pacifier holiday collection will launch next year timed with the movie's 50th anniversary.
The new Rudolph the Red-Nosed Reindeer Friendly Pacifier will feature characters from the holiday classic including Rudolph, Clarice, the Abominable Snow Monster, Hermey (the dentist), and others from the Island of Misfits Toys.