Dickies, SG Footwear in Deal
Global workwear brand Dickies announced a new licensing agreement with SG Footwear, a division of SG Companies. This most recent addition to Dickies' extensive portfolio of licensees allows the workwear brand to deliver a broad spectrum of offerings. Products under the license will include infant, toddler, boys, and girls casual footwear; including hikers, relaxed loafers, and classic casuals. The line is expected in stores for fall 2014.
Bellator MMA Signs with AAMLG for Licensing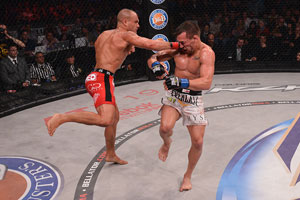 Bellator MMA (mixed martial arts) announced that it has partnered with licensing agency, All-American Licensing & Management Group (AALMG), to develop a line of lifestyle products including a collection of apparel and accessories; video, interactive, and mobile games; sports and fitness equipment; and nutritional products and workout gear.
Bellator just completed its ninth season, which featured the Bellator debut of MMA icon Quinton "Rampage" Jackson, along with a host of World Title fights including MMA superstars Eddie Alvarez, Michael Chandler, Daniel Straus, and Pat Curran.
Marvel, C-Preme in Helmet Deal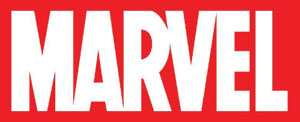 Marvel Entertainment, LLC and C-Preme Limited announced a new line of helmets with 3-D designs. The line will incorporate bold colors and stylized imagery of Marvel's superheroes including the Avengers and Spider-Man for helmets and other protective gear. The line will hit retail shelves in February 2014.
The line will tap into each character's core iconography, bringing Thor's winged helmet to life or embossing Captain America's indestructible shield.
The C-Preme helmet line comes on the heels of a recently announced line of Marvel Superhero bicycles and tricycles from Huffy.
Peppa Pig Expands in Latin America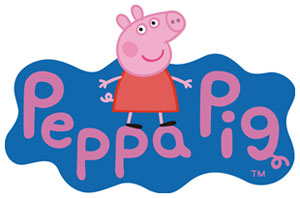 Entertainment One (eOne) announced a lineup of partners currently launching Peppa Pig merchandise across Latin American markets.
Peppa Pig launched in Latin America on Discovery Kids in 2013. A new agreement with the region's pay-TV provider will see seasons 3–6 of Peppa Pig begin airing in 2014.
Exim and Televisa, the licensing agents for Peppa Pig in Latin America, has signed a number of deals across the region. Publishing house Santillana will spearhead a multi-regional publishing launch that will see a series of preschool books launch in Chile, Argentina, Uruguay, Paraguay, Peru, Bolivia, Colombia, Ecuador, and Venezuela starting this month.
Publishing partners Moderna and IBC will lead the charge in Brazil with Peppa books and magazines that go on sale this month. Toy partner Estrela will be supported with a licensing program including a direct-to-retail deal with Lojas Renner S.A for apparel in February with party supplies, greetings cards, puzzles and games, and personal care products to follow in 2014.
In Chile, Intek's toyline will hit retail in January 2014, Italtoys will launch backpacks, stationery, and arts and crafts in March 2014 and Titanio is on board for watches and lunchware in May 2014. In addition, retailer Paris (Cencosud Group) will launch a direct-to-retail apparel program.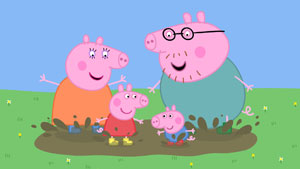 Toy partner Continente and homewares licensee Stor will produce licensed merchandise for Colombia and Central American regions with games and puzzles, party, lunchware, accessories, and back to school supplies launching in 2014 across the region.
Peppa Pig has secured a toy partner Cafero in Argentina. In Peru the brand has Arval on board for apparel and Lasacorp International for back to school products.
In Mexico Random House and Santiliana are signed as the brand's publishing partners. Books are launching now and in September 2014 IMC Toys, Play by Play, and Fotorama will collaborate for the launch of toys and games, plush, and backpacks.
Henson's Doozers Series Enters Asia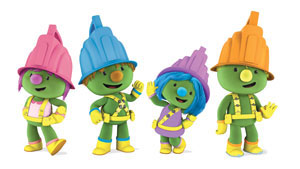 The Jim Henson Company has licensed its new Doozers series to Cartoonito, operated by Turner Broadcasting System Asia Pacific.
Doozers will also debut in multiple territories across Europe, the Middle East, and Africa and, most recently, the company licensed the TV series to Discovery Kids Latin America and Nickelodeon Australia for its Nick Jr. channel.
The animated preschool series Doozers focuses on four Doozers kids, a team of best friends who live in Doozer Creek, a community that is a wonderful blending of the fantastical, modern, and eco-friendly. Inspired by the characters from the classic Henson series Fraggle Rock, Doozers (52 x 11) is a CG-animated series for preschoolers from The Jim Henson Company and DHX Media.
Bombay Brand to Relaunch

The Wildflower Group and global trading company Hermes-OTTO International are partnering on a broad-based lifestyle licensing and merchandising program for Bombay (once known as The Bombay Company). A brand born in the 1970s as The Bombay Company, Bombay is known for quality home furnishings with an exotic flair. Together, property owner H-OI, The Wildflower Group, and Hermes-Otto International are developing a strategy for Bombay that will capture the brand's global inspiration.
The Wildflower Group is working to expand the Bombay brand into a wide-ranging program that includes kitchen textiles; home office essentials; fabric and upholstery; flooring; home storage/organization; seasonal décor; bathroom fixtures; luggage/travel accessories; men's and women's gifts; and more for mid-tier and specialty retailers. Currently available at retail are offerings by Powell Furniture and JLA Home Fashions. Collections from Lifetime Brands and Arden Companies will be introduced in 2014.