Concept One Signed for Pepsi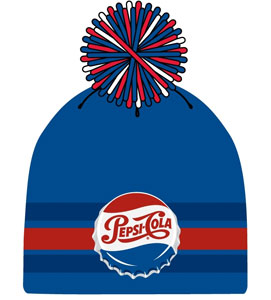 The Joester Loria Group, the licensing agent for PepsiCo North America, expands Pepsi's lifestyle program with the addition of Concept One. The line from Concept One will include a broad range of Pepsi headwear, cold weather gear, and a line of board shorts. Additional coordinating accessories will complement the collection including slippers and flip flops.
Concept One is also a licensee for PepsiCo's Mountain Dew brand.
Puppy Bowl Product Line
Discovery Communications announced a partnership with Gramercy Products, Inc., to create a line of product based on Animal Planet's Puppy Bowl. The new line of pet accessories and apparel will be available at Petco as well as Petco.com and on AnimalPlanetStore.com this month. The Puppy Bowl line will include accessories designed to capture the fun and energetic spirit of the TV event. The collection will include dog toys, dog bowls, feeding mats, dog beds, blankets, and apparel.
Puppy Bowl product will be featured during Puppy Bowl, airing Sunday, February 2nd on Animal Planet and launches in time for Puppy Bowl's 10th anniversary on-air.
Puppy Bowl features an all-star, all-adorable cast ready to mix it up on the gridiron of Animal Planet Stadium. The event returns fan favorites like the Water Bowl Cam, tail-gating fans, puppy hot tub, and hamster-steered blimp. The puppies presented in the Puppy Bowl are from local shelters, and the show highlights how viewers can adopt rescued pets and support these shelters.
The deal for the new Puppy Bowl products was brokered on behalf of Animal Planet by The Joester Loria Group and is a North American deal only.
HGTV Line of Baby Furniture
HGTV Home announced the launch of its HGTV Home Baby furniture collection, which is now available for purchase exclusively in 86 Buybuy Baby stores in the United States. The first two offerings in the furniture collection—Grayson and Hayden—feature gender neutral options that will complement any nursery décor. The lines are designed to easily transition as the child grows from baby to young adulthood. To see the line, click here.
Beanstalk is HGTV Home's exclusive licensing agency. Bassett is the furniture licensee.
LEGO to Create Simpsons Sets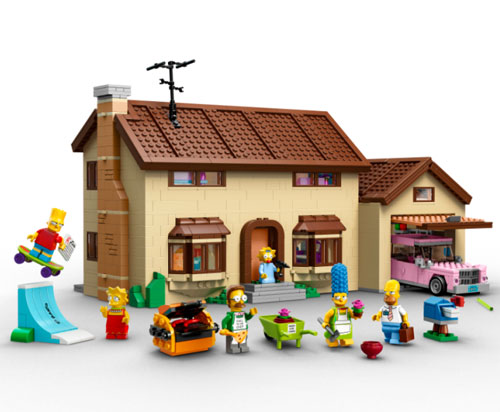 The LEGO Group announced a new partnership with Twentieth Century Fox Consumer Products to produce a construction set and licensed LEGO minifigures inspired by The Simpsons. In addition, Fox is scheduled to air a special LEGO episode of The Simpsons in May 2014 featuring Springfield and its cast of characters in LEGO form.
Scheduled to launch February 1 in LEGO stores and via the LEGO Shop at Home catalog and website, the construction set will recreate the iconic Simpsons family house in LEGO form with an MSRP of $199.99. Also included in the construction set is the entire Simpson family: Homer, Marge, Bart, Lisa, and Maggie along with neighbor Ned Flanders. A separate line of 16 LEGO The Simpsons minifigures will launch in all mass toy retailers in May 2014 with an MSRP of $3.99 each.