Evolution Named Licensing Agency for TV's Hannibal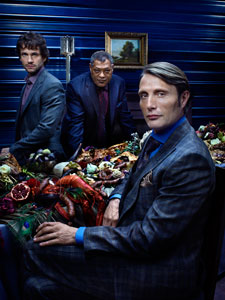 Evolution, the licensing and global brand management firm, has been appointed as the global licensing agency for Gaumont International Television and NBCUniversal's TV series Hannibal.
Hannibal is from Gaumont International Television in association with Sony Pictures Television Networks. Evolution is seeking manufacturing and retail partners to launch the brand in North America and Europe via key product categories, including apparel, accessories, fragrance, home furnishings, home décor, games, and collectibles.
Season two of Hannibal returns February 28 at 10 pm ET/PT on NBC.
OPI, Coca-Cola in Deal
OPI Products, Inc., a subsidiary of Coty, Inc., announced a collaboration with The Coca-Cola Company. Several of Coca-Cola's most recognized brands—including Coca-Cola, Diet Coke, Coke Zero, Cherry Coke, Vanilla Coke, Sprite, and Fanta—will be the inspiration for a line of OPI limited-edition nail lacquers that will launch internationally in May 2014.
New Deals for Adventure Time
Cartoon Network Enterprises announced the addition of new apparel and accessories partners for its Adventure Time brand. Seven new companies have been added to the roster of Adventure Time licensing partners, including: FAB Starpoint, which will create a full line of kids' backpacks, bags, luggage, travel accessories, and gift items beginning this fall. Hybrid/Jem Apparel will introduce a collection of girls' apparel in the mid-tier and mass market starting later this year. Intimo adds a complete line of boys' (mid-tier and specialty focus) and girls' (all channels) sleepwear launching later this year. (Intimo joins existing partner Mad Dog Concepts, which continues to create boys' sleepwear for all channels.) MJC International Group will debut a line of casual sleepwear, loungewear, and underwear for Adventure Time's adult fans, which will be available at mid-tier and mass market retailers starting this fall. MZB has created a series of watches and clocks that are available at Target and Walmart. Robe Factory unveils a line of beach, bath, and hand towels; rugs, bath mats, and shower curtains, which will be available later this year. Additionally, the company will create Adventure Time-branded sneakers that will be distributed at various conventions. Rook Brand Clothing will launch a limited-edition capsule collection of adult-targeted Adventure Time apparel during a Los Angeles gallery event in April, followed by boutique store distribution nationwide later this year.
J.R. Ewing Bourbon Launches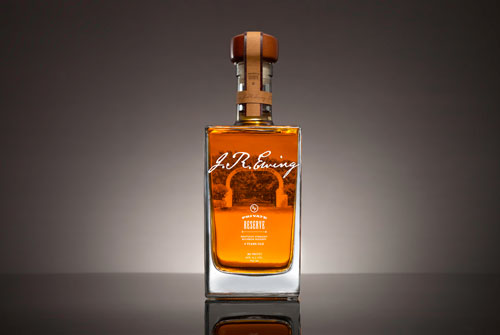 Southfork Bottling Company is teaming up with Warner Bros. to launch a new brand of bourbon, J.R. Ewing Bourbon, inspired by the Dallas TV show's infamous character and iconic Texas tycoon. The bourbon will be available on spirit retailers' shelves at the end of March.
Distilled in the heart of Kentucky's bourbon country, the four-year-old, 80-proof light amber-colored bourbon will initially launch in 14 states across the South and Midwest, with plans to expand nationally within a few months and internationally by the year's end. The brand will be marketed to distributors around the United States by Prairie Creek Beverages and internationally by Melchers Group based in The Netherlands.
Packaging for the new bourbon features a wooden stopper and screen-printed image of the TV series' Southfork Ranch. Bourbon was the drink of choice for Dallas' legendary character J.R. Ewing. Season three of Dallas premiered on Monday, February 24, at 9/8c on TNT.
Ubisoft, Simon & Schuster in Rabbids Deal
Ubisoft and Simon & Schuster Children's Publishing are teaming up to bring the Rabbids adventures to a full line of books based on the video game franchise and TV show Rabbids Invasion on Nickelodeon. The Rabbids' antics will be captured in hardcover, paperback, and e-books, in the U.S. and Canada, hitting shelves in summer 2014.
Simon Spotlight, an imprint of Simon & Schuster Children's Publishing, will produce a wide variety of chapter books, beginning reader books, joke books, and novelty books that will capture these furry fiends in print as they invade Earth and cause chaos wherever they go.
Created in 2006, the Rabbids have sold more than 14 million video games worldwide and hundreds of licensed products. In August 2013, the series debuted on Nickelodeon.
Hexbug in Apparel Deal
Innovation First International, creators of the Hexbug brand, announced a partnership with Bioworld Merchandising, granting apparel licensing rights for Hexbug-branded T-shirts and sleepwear. The line is expected at select retailers in the U.S. this spring.
KneeBouncers, BabyFirst in Show Deal
KneeBouncers, LLC, 10-year veteran of desktop and mobile children's content, has partnered with BabyFirst to launch a new television series called The KneeBouncers' Show. The KneeBouncers' Show is a character-based series encouraging play, creativity, and learning. Many of the themes explored on BabyFirst will be available as apps, which will allow families to go beyond the normal television experience and become immersed in the KneeBouncers world.
The new show will launch April 2014 to BabyFirst's domestic and international audience reaching 81 million homes. It will be featured both on TV and on BabyFirst's wide mobile network.