Lima Sky, Crayola in Deal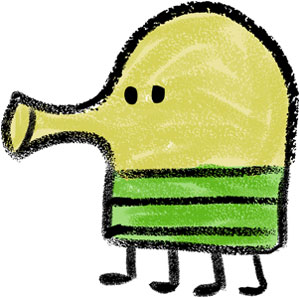 Lima Sky, the studio behind Doodle Jump, announced a partnership with Crayola. Through this partnership, Crayola and Lima Sky will collaborate on a mobile-crossover game marrying the Doodle Jump game with Crayola's unique design and play esthetic. Additionally the relationship will include the development of a Crayola mobile platform game, and a whimsical line of Crayola-branded Doodle Jump-themed art kits and accessories for retail markets.
Beanstalk Extends Chupa Chups into China
Global confectionery manufacturer, Perfetti Van Melle, announced that it has appointed global brand extension agency, Beanstalk, as its exclusive licensing agency in Greater China for its Chupa Chups lollipop brand. Beanstalk will leverage Chupa Chups' heritage and emotional connection into lifestyle categories, including apparel, personal care, video games, apps, sporting goods, home textiles, stationery, gifts, and pet accessories, among others. The program will target teens and tweens.
Beanstalk is already a partner of Perfetti Van Melle in the United States, where it has represented its Airheads brand since 2009.
Fuhu, BabyFirst in TV Deal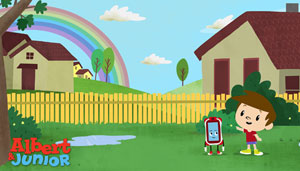 Fuhu, Inc., creator of the nabi tablet, and BabyFirst, the child development TV network, have teamed up to co-produce the all-new original animated series Albert & Junior which premiered on BabyFirst on March 10. The program, which marks Fuhu's first foray into television production, is inspired by the company's nabi kids technology brand. Albert & Junior chronicles the adventures of a curious 3-year-old boy named Albert and his best friend Junior, which is a character modeled after Fuhu's nabi Jr. tablet.
The show will introduce the nabi brand to millions of households through this original television content. Throughout the series, additional nabi characters will be introduced.
Twenty-four, five-minute episodes have been produced, which will air exclusively on BabyFirst—available on DIRECTV, Dish Network, Comcast, and AT&T U-verse—four times per day over the next 12 months.
New Deals for Outdoor Life
Bonnier Corp.'s Outdoor Life is building on its branded consumer product line with new lifestyle products from Zyloware Eyewear and High Peak USA Co., including eyeglasses and sleeping bags and self-inflatable beds.
These new partnerships are a natural extension for Outdoor Life, which already has a men's apparel and accessories line at Sears. Bonnier and Sears launched the collection of sportswear in 2012 and followed with branded sunglasses and casual bags in 2013.
The eyeglasses, which come in 12 styles, are now available at 790 Sears stores throughout the U.S. and Canada. The camping equipment will be available at select sporting-goods stores and specialty retailers, including Dunham's Sports, beginning in June 2014. Framed backpacks, tents, and outdoor furniture will join Outdoor Life's product line offerings later this year.
CandyRific, Elf on the Shelf in Deal
CandyRific has signed a licensing agreement with The Elf on the Shelf. Two new items are expected at mass retail for Christmas 2014. These items include The Elf on the Shelf Message Board and The Elf on the Shelf Candy Fan with a light.