Cake Boss Junior Line from Meyer Corp.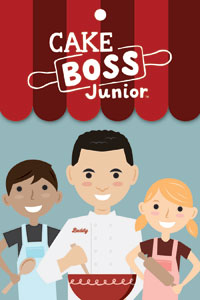 Discovery Communications/TLC announced that Cake Boss has partnered with Meyer Corporation, U.S., to create a line of children's baking products, which will be branded as Cake Boss Junior. The Cake Boss Junior bakeware line provides kids with their own specially designed collection of baking items perfectly scaled to fit smaller hands. Available in open stock and gift-ready sets, the new collection consists of baking and decorating tools, silicone baking cups, cupcake cups, cookie/fondant cutters, and much more.
This line joins additional licensed lines including Cake Boss edible decorations by Dawn Foods and a Cake Boss coffee line in partnership with Single Cup Coffee.
Epicurious Line of Housewares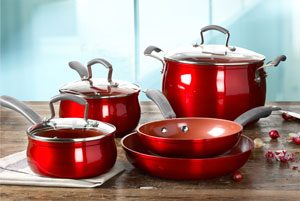 Epicurious, Conde Nast's digital food brand, announced a licensing agreement with Tabletops Unlimited to develop an Epicurious-branded housewares collection. The deal was brokered by FremantleMedia, the licensing agent for Condé Nast brands, Epicurious, and SELF.
Epicurious, which has more than 22 million monthly cross-platform users, is working with Tabletops Unlimited to develop products under several kitchen categories, including cookware, metal/silicone bakeware, ceramic bakeware, measuring cups, cooking tools, gadgets and more.
4K Media, Just Funky in Deal
4K Media, Inc., a wholly-owned subsidiary of Konami Digital Entertainment, Inc., announced that it has entered into a licensing agreement with Just Funky, LLC to produce a collection of housewares, linens, and accessories utilizing the Yu-Gi-Oh! artwork from its trading card game.
Under the three-year agreement for the North American market, Just Funky will produce blankets and throws, cozies and ponchos, towels, wall art, pillows, shower curtains, lamps, glassware, and other impulse items.
Simmons Bedding, Dr. Andrew Weil in Deal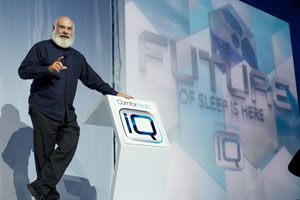 Simmons Bedding Company announced a licensing agreement with Dr. Andrew Weil for its new mattress, ComforPedic iQ. Dr. Weil is a renowned pioneer and leader in the field of integrative medicine and a long-time proponent of the importance of quality sleep. The partnership was brokered by Weil Lifestyle's licensing agency, Brand Central, LLC.
Simmons will launch a wide-scale, multimedia advertising campaign for ComforPedic iQ this spring. Ads will be seen on national network and cable television throughout the peak summer-selling period. Advertising also extends to the web, social, and mobile with a robust digital campaign. The campaign will include Dr. Weil and will promote the line's use of advanced technology designed to give consumers a holistic, effective sleep solution.
Zing Revolution, Hendrix Estate in Deal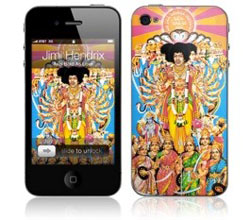 Zing Revolution has partnered with the estate of Jimi Hendrix to offer exclusive merchandise items during the Experience Hendrix Tour, an ongoing tribute to the music and legacy of Jimi Hendrix. The Zing Revolution items will be displayed in a traditional Fender guitar case with the largest collection of curated rare images of Jimi Hendrix available for more than 300 devices including iPods, iPhones, iPads, laptops, home décor, gaming devices, and even credit cards throughout the tour.
The library of images represented on the Zing Revolution skins varies from Hendrix's most iconic album covers to rare images of him both on stage and his most private moments from 1969­–1972 taken by rock photographers.