Cake Boss in Coffee Deal
Discovery Communications and Single Cup Coffee announced a new line of Keurig-compatible single serve coffee cups inspired by the TLC series, Cake Boss. The line, which will debut later this spring, starts with the smooth, medium roast called Buddy's Blend named for Cake Boss, Buddy Valastro.
The line will include seven Cake Boss-inspired flavored coffee originals, including Hazelnut Biscotti, Chocolate Cannoli, Italian Rum Cake, Dulce de Leche, Chocolate Fudge Cake, Raspberry Truffle, and more.
Dylan's Candy Bar in Wizard of Oz Promo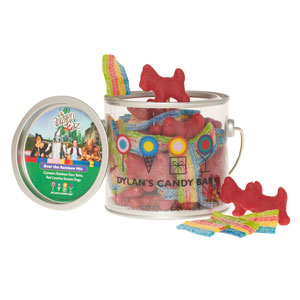 Dylan's Candy Bar, in collaboration with Warner Bros. Consumer Products (WBCP), announced the launch of a limited-edition candy collection to celebrate the 75th anniversary of The Wizard of Oz. The collection is now available at Dylan's Candy Bar stores and online at DylansCandyBar.com as well as at a select number of specialty retailers nationwide. The line includes chocolates, cookies, gummy candies, and more.
In addition to the candy collection launch, Dylan's Candy Bar and WBCP will partner to create a larger-than-life candy sculpture out of Jelly Belly jelly beans based on an iconic theme from The Wizard of Oz. The sculpture will be unveiled at the Original Farmer's Market in Los Angeles, Calif, on May 4, 2014.
DreamWorks Signs Agent in Brazil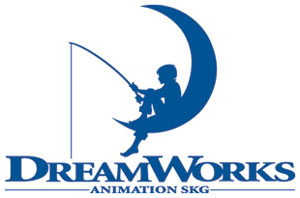 Companiá Panamericana de Licencias (CPL) has been appointed as the licensing agent for DreamWorks Animation in Brazil, expanding a relationship that already encompasses Bolivia, Colombia, Chile, Ecuador, Peru, Venezuela, and Mexico. The alliance further strengthens the business relationship between the two companies and marks CPL's first foray into Brazilian licensing.
Herbert Greco will lead CPL's Brazil business. He has served the region in a similar capacity for both Warner Bros. Consumer Products and The Walt Disney Company. Under Greco's leadership, CPL will employ a staff of 15 dedicated to licensing, retail sales, and marketing of the DreamWorks Animation brand.
Brush Buddies Partners with Garfield
Paws, Inc., has signed a deal with Brush Buddies on behalf of Garfield. The new toothbrush line will feature the classic characters Garfield and long-time best friend Odie.
The new Brush Buddies Garfield toothbrushes are BPA free, made from non-toxic plastic. It will launch this April with the Brush Buddies Garfield Two-Pack and the Brush Buddies Garfield Brushing Kit.