Perryscope, Epic Rights in Woodstock Licensing Deal
Perryscope, a licensing and merchandise company and Epic Rights, a global branding, licensing and rights management company, have been named to jointly manage a global licensing program for Woodstock, which celebrates its 45th anniversary this August. Joel Rosenman and Michael Lang, of Woodstock Ventures, own the related intellectual property to the 1969 Woodstock Festival that was produced by Woodstock Ventures.
Perryscope and Epic Rights will serve as global licensing agents overseeing a series of initiatives that both honor and reflect the Woodstock legacy and lifestyle.
The Woodstock global licensing program will be supported by a new social media and e-commerce platform that will further engage current fans while also serving to introduce the brand to younger generations. The licensing program will be based on a fashion-driven lifestyle program reflecting the ongoing trend of natural and homegrown products including apparel, accessories, home goods, and stationery.
Domo, Ghostbusters Partner for Consumer Products
Big Tent's Domo is partnering with Sony Pictures Consumer Products' Ghostbusters in a new consumer products line. This pairing brings a fresh approach to the Ghostbusters franchise casting Domo in a line of collectibles and plush for a limited time only. It is slated to hit retail this fall.
The line will concentrate on the eccentric Ghostbusters characters namely Slimer and the Stay Puft Marshmallow Man as paired with Domo.
Warner Bros., Tonner, Fashion Designers Collaborate for Wizard of Oz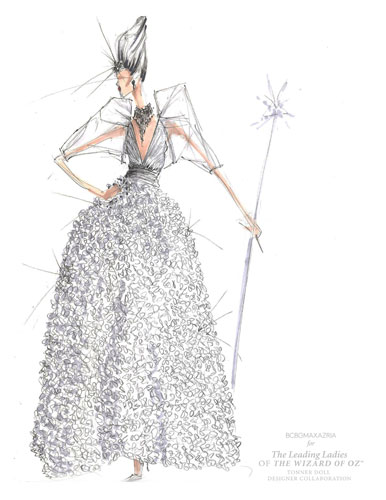 Warner Bros. Consumer Products (WBCP) and Tonner Doll Company, Inc., announced a slate of high-end fashion and costume designers who have signed on to create one-of-a-kind looks, modeled on Tonner's 22-inch dolls, for the leading ladies of The Wizard of Oz program. In conjunction with the celebration of the 75th anniversary of the classic film, designers including Marc Jacobs, Donna Karan Atelier, Hervé Léger by Max Azria, and more will design glamorous costumes inspired by Dorothy, Glinda the Good Witch, and the Wicked Witch of the West. The haute couture dolls will make their debut during New York Fashion Week at the Fashion Institute of Technology (FIT) on September 4, at which time they will be available for bidding on eBay for a charity auction. All proceeds will go to the "There's No Place Like Home" campaign benefitting Habitat for Humanity.
Mattel Signs Parragon for Ever After High Books
Parragon Books announced the acquisition of publishing rights for Mattel's Ever After High. Parragon will launch book and gifting ranges in August 2014, including activity books with added gifts, fill-in journals, royals and rebels fan book, novelty, and book and gift box sets. The line will launch simultaneously in the UK, U.S., Canada, and Australia.
Mattel's Ever After High brand follows the everyday life of the extraordinary sons and daughters of fairytale legends at an enchanting boarding school as they decide their destinies as either Ever After Royals or Ever After Rebels.