Li & Fung's Global Brands Group Heading to Hong Kong Exchange
Li & Fung Limited announced its acceptance for review of its listing application to The Stock Exchange of Hong Kong Limited for the listing of Global Brands Group shares on the Main Board of the Stock Exchange. The application is now subject to the approval of the Stock Exchange and, if successful, will result in the listing of Global Brands Group. Li & Fung shareholders will receive one Global Brands Group share for every share it owns in Li & Fung.
The intention to spin-off and list Global Brands Group as a separate publicly listed entity was announced in March at the same time the company's new three-year plan was unveiled. At that time, the company announced the reorganization of the distribution network by aligning the private label business to the trading business and creating the new stand-alone Global Brands Group, which consists of the brands and licensing businesses.
For Global Brands Group, Bruce Rockowitz will assume the role of CEO. Dow Famulak will become president and manage business operations, Ron Ventricelli will be the COO, and Jason Rabin will become the CMO. Frank Leong will join as CFO. William Fung will become the non-executive chairman.
Mad Engine Acquires Xtreme Worldwide
Mad Engine, Inc., announced that it has acquired Xtreme Worldwide, Inc. Xtreme supplies licensed apparel to major department stores and mass merchant accounts across Canada. The acquisition combines the strengths of Mad Engine and Xtreme by leveraging Mad Engine's global network of resources and product development, which will allow Xtreme to execute at a higher level for their Canadian-based retail partners.
Jarrod Saltzman will continue as president of Xtreme, which will remain a stand-alone entity, wholly owned by Mad Engine. Xtreme will continue to operate out of its current headquarters in Toronto, Canada.
Xtreme and Mad Engine have been working together since 2008, specifically on the Marvel, Disney, and Lucasfilm properties.
Licensing Exec Reiner Launches Own Company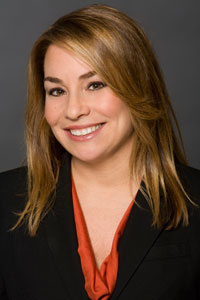 Licensing industry expert Stacey Reiner has formed her own full-service New York City-based licensing and branding agency, Remarkable Brands, Inc. Reiner is currently representing two properties, Lovi & Dovi and UndieBabies, which are lifestyle properties from California-based Inoochi. Each brand features quirky characters that are adorable and whimsical with a humorous twist. Remarkable Brands will showcase these brands at Licensing Show, June 17–19, at The Mandalay Bay Convention Center in Las Vegas, at the Inoochi booth, N194.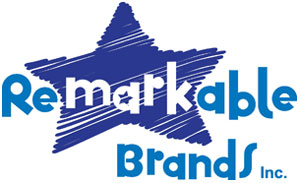 Prior to establishing Remarkable Brands, Reiner spent six years at HIT Entertainment as director of new business development, and before that as vice-president of licensing, HIT Global Brands. Mattel acquired HIT Entertainment in 2012. During her 20-plus years in the licensing business, Reiner has achieved high-level global results for some of the top children's brands such as Thomas & Friends, Barney, Angelina Ballerina, and Bob the Builder.
DreamWorks Animated Films Switch Release Dates
DreamWorks Animation announced that the Penguins of Madagascar will now open in theaters on November 26, 2014, while Home will now have a release date of March 27, 2015.
Trending on TTPM: Baby Gear
TTPM is showcasing what's trending in each specific product category. Today it's Baby Gear. This trending list is determined by consumers. It's the number of page views for that item in the previous 30 days and is updated every 24 hours.